Henry Diltz on the Early '70s Los Angeles Music Scene
by Greg Brodsky
The outstanding Laurel Canyon documentary that Epix premiered in 2020 offers renewed attention to that vibrant music scene in the period between the mid-'60s and mid-'70s. One of the program's most important storytellers is photographer Henry Diltz.
Through friendships and a brotherhood he shared as a founding member of the Modern Folk Quartet, he was an eyewitness to the tremendous evolution of popular music that developed in the Los Angeles neighborhood known as Laurel Canyon.
In part one of our extensive interview, Diltz, born Sept. 6, 1938, discussed the birth of the neighborhood music era in the '60s and his memories of working with the Byrds, the Monkees, Crosby, Stills & Nash, the Mamas & the Papas, and more.
As a new decade began, Diltz collaborated with the next generation, and he shares his memories here in part two. We started by asking him about a Best Classic Bands favorite: Linda Ronstadt, and a certain striped, purple dress.
"In the '60s," he says, "folk musicians were constantly running into each other across the country. In airports. In clubs. Wherever. And in L.A., we all knew each other because we all hung out at the Troubadour with their big bar. People would be inside watching the music or be backstage or in the bar. That was the place where so many things happened and Linda was in that scene. I would see her there all the time.
"We were good friends and I went to her house in Santa Monica on this one day [in February 1968], just to hang out. People lived in these rented houses… either the beach or the Canyon."
At the time, Ronstadt was enjoying her first pop hit with "Different Drum," which she recorded with the Stone Poneys. The song, released months earlier in September, was at its chart peak during this visit.
"I took photos of her, and she was wearing that purple dress. She was always barefoot, all the time. On stage. Bare legs. No shoes. Really a country girl with a voice bigger than she was. She and Mama Cass had the pipes, you know?
"She wanted to be one of the guys. No airs. No bullshit. Just a straight-on, beautiful, open kind of sweet human being. She didn't get all gussied up. She was very simple. She was just a natural beauty. And 'one of the guys.' We all loved her. Of course, back in those days, we all loved each other, both from afar and up close."
Her success was in contrast with a sea change that was occurring at the time. "Everyone was saying, 'Wow… we can write our own songs and sing our own feelings.' Because up until then, there were the singers and there were the songwriters, putting their own feelings, their own attitudes, their own poetry, their own lives into what they were putting out. That's why with James Taylor, Paul Simon, Joni Mitchell, Stephen Stills, Neil Young… their music is so much a part of them… part of the feeling of who they are.
"I mean, Jackson Browne, Jimmy Webb, whoa… among my favorites of all those people. Paul McCartney… wow! You not only get their voice, but you get their feeling and their thoughts and their attitudes in the songs, too."
Still, with Ronstadt, "She had that essence of being a musician. Frank Sinatra never wrote any songs. Elvis never wrote any songs. Neither did Linda. But she had the knack of picking out what songs were going to be good for her."
The subject turns back to the era's new singer-songwriters.
"Peter Asher called me one day," he says, "and asked if I could come to his house and photograph this guy that he was producing. I went over and as I walked into the living room, James Taylor was sitting with his back to the window, finger picking 'Oh! Susanna' on his guitar. And being a musician, it just absolutely blew me away to hear this music box version of 'Oh! Susanna.' I couldn't believe it. It was angelic."
Related: More on the making of the Sweet Baby James cover
When Diltz did an album cover shoot, more often than not it was with his creative partner, Gary Burden. "Gary was the one who would talk to the group, leaving me to do what I did without interrupting anything." He vividly recalls the two of them walking up the steps to Joni Mitchell's house to take publicity photos for her 1970 album, Ladies of the Canyon. "I lived on the same street, a couple miles up the hill, Lookout Mountain Avenue. We parked the car, walked up the steps, and we were going to shoot somewhere up there. We didn't have a plan. We never had a plan. It was more 'let's go there and see what happens.'
"And as we approached the house, [Joni] was leaning out the side window, and said, 'Hey! Good morning, you guys!' We stopped to talk and while Gary was talking to her I started shooting, just quietly. Here it was, that famous 'very, very, very fine house' before it was famous, right?
"That's the thing… you never once think, 'Some day…' It's all present time, very existential."
Who is the quintessential singer-songwriter, he's asked. "It's easy to reel them off; they are so utterly fantastic. But of all of them, I would say Jackson Browne. His words and his melodies, and that plaintive, yearning voice… It just kills me to hear Jackson Browne sing."
Not surprisingly, he can't stop there. "The other guy is Jimmy Webb. I'd go to his house and he'd play the piano. He would sing with this Oklahoma accent and he would make me cry. I can't hear 'Adios,' the song he wrote about leaving L.A., without tearing up.
"When Nicolette Larson 'walked into the other room'… that's what the gurus say… [she passed in 1997], they had a memorial at the Santa Monica Civic and Linda Ronstadt got up and sang 'Adios'… and I almost cried just telling you about it… and everyone in the place was crying and the band was crying. Lee Sklar was looking over at Waddy Wachtel and they both had tears running down. It was the most amazing expression of farewell."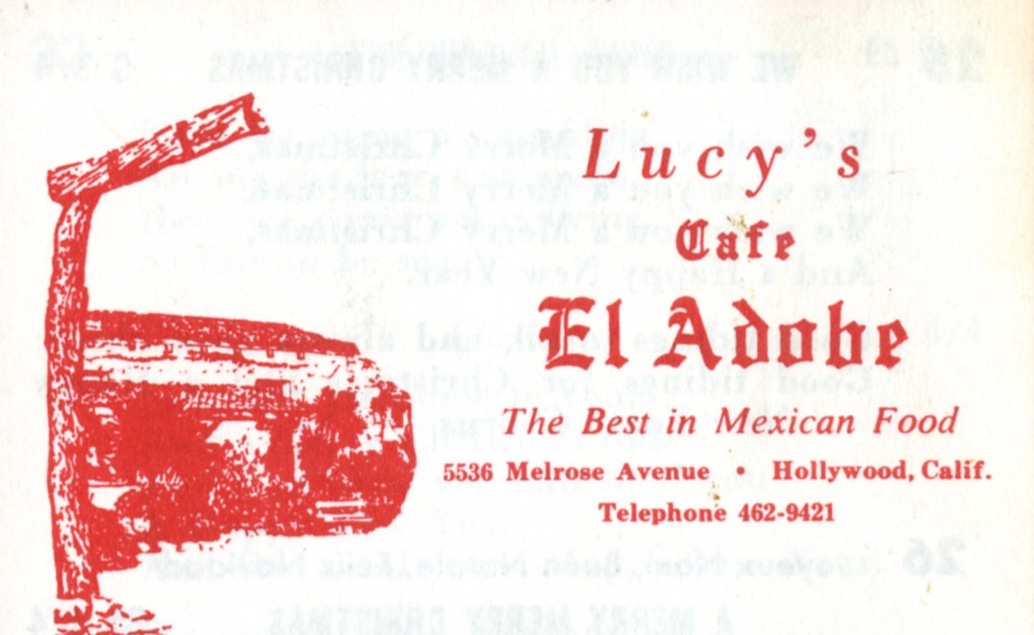 The artist community relished being in each other's company, supporting each other and hanging out together. "Lucy's El Adobe was a Mexican restaurant that everybody… everybody went there for dinner all the time," Diltz recalls. "And if you were a young, starving musician, she wouldn't even charge you for dinner. J.D. Souther, Jackson Browne, the Eagles, Jimmy Webb, Linda, all those people. Lovely lady, Lucy. Jimmy even mentioned her in several songs."
Our discussion turned to the Eagles. "Gary and I had done their first album cover, where we went to the desert and spent the night and ate peyote buttons. Not long after, Gary called and said now we need this album cover for their new album, Desperado, so we go out to this old derelict ghost town movie ranch and play cowboys all day and take photos.
"I hadn't heard the song yet. I shot the cover; it's kind of dark and not that interesting. But on the back is a picture of them laying dead in the street, with Jackson and J.D. Souther, with the roadies and manager and producer standing over them. On the very left side, there's a guy with a beard and a hat and a rifle. And that's Gary Burden. That picture, I love. It's 1972 but it looks like 1872. And I love that photo so much."
Burden died in 2018 at age 84.
Asking Diltz to identify his favorite photo is like asking a father who his favorite child is. So we took a different route.
"The most well known picture that I took is The Doors' Morrison Hotel album cover, with them behind that window of that old derelict hotel in downtown L.A. That is the one—and I've said before—people say, 'Oh, you're a photographer, what have you done?' And, I'll say "Crosby, Stills & Nash… James Taylor… The Doors' Morrison Hotel…' And they say, 'Dude! Dude! You did the Morrison Hotel!' (laughs)
"And I love it, of course. We were friends. We got stoned. We had some adventures."
Diltz' iconic works are available for purchase at the Morrison Hotel Gallery, which he co-founded.
If you're a new Best Classic Bands reader, we'd be grateful if you would Like our Facebook page and/or bookmark our Home page.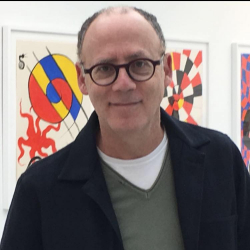 Latest posts by Greg Brodsky
(see all)