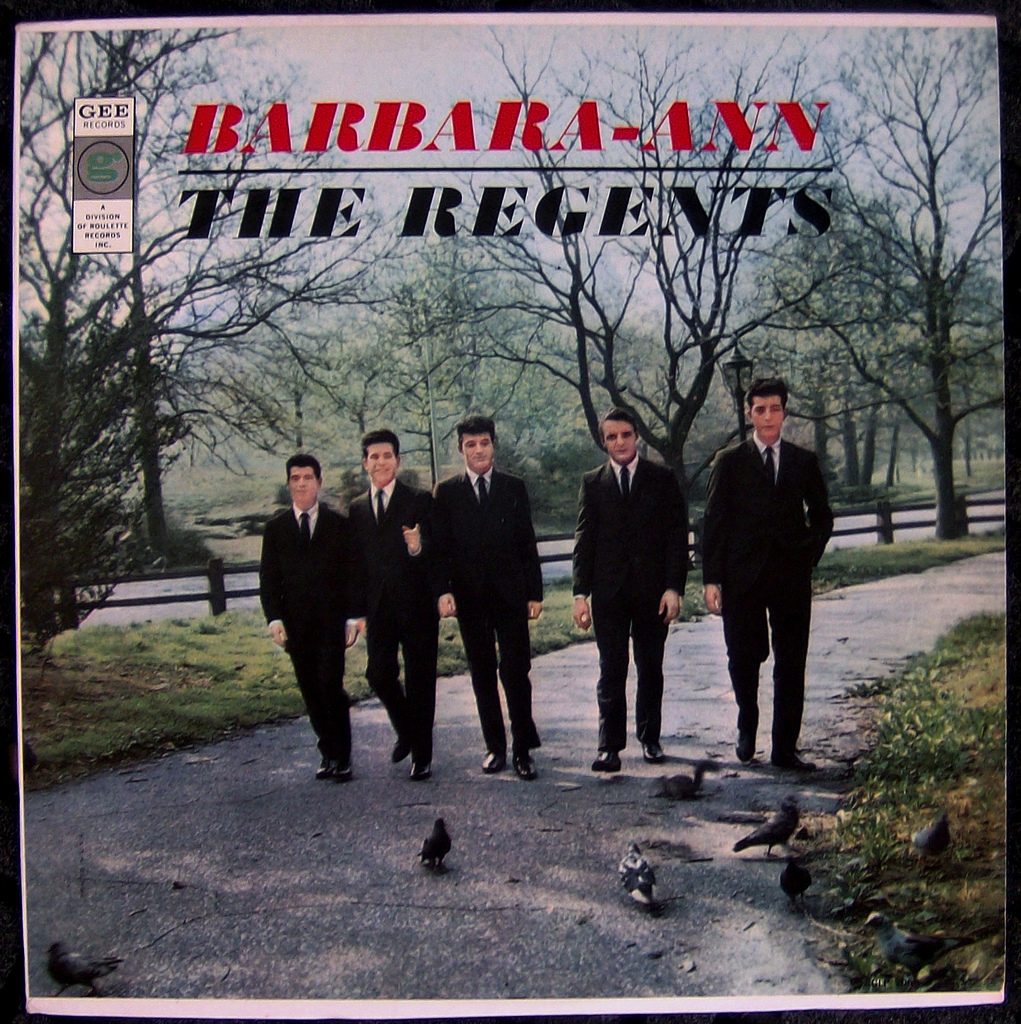 Most classic rock fans are familiar with "Barbara Ann," a #2 hit for the Beach Boys in 1966. And most are aware that the California group's version was a cover of an earlier doo-wop hit. Guy Villari, the lead singer of the original on Gee Records, recorded with his group The Regents in 1958—and which became a hit in 1961—passed away in Middletown, N.Y., on Sept. 21. He was 75. The cause has not been reported.
Born Gaetano Villari on Aug. 11, 1942, in The Bronx, N.Y., he first sang with a group called the Monterays in 1957. Villari, first tenor Sal Cuomo and second tenor Chuck Fassert of that group then split off into a new group along with baritone singer/saxophonist Don Jacobucci.
Related: Did you know that The Who also recorded "Barbara Ann"? With Keith Moon singing, no less?
The vocal group recorded a number of demo recordings—one of the studios in which they recorded, Regent Sound, provided their name—but none were released. With no luck finding an interested record company, they split up in 1959.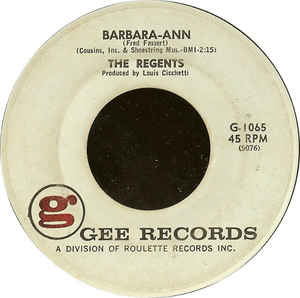 Then, according to the group's entry in Wikipedia, "Eddie Jacobucci revived the Regents by accident. His group, the Consorts, lacked original songs for an audition, so they recorded a version of 'Barbara-Ann.' The owner of Cousins Records heard the track and decided to release the original version by the Regents. The original group reunited, and Cousins released 'Barbara-Ann' in March 1961. It became a #1 record in New York; the demand was such that Cousins leased it to Roulette/Gee for worldwide distribution, and it reached #13 in the Billboard Hot 100."
The Regents' follow-up, "Runaround," went to #28 on the pop chart. They released two more records for Gee, but after a royalties dispute with the record label, the group broke up. In 1973, Villari revived the Regents name with an all-new group. Another new lineup was formed in the '90s.
Related: Our review of the Beach Boys Party! reissue
The Beach Boys' version (which disposed of the hyphen in the title) was recorded in 1965 for the Beach Boys Party! album, with Dean Torrence of Jan and Dean sharing the lead vocal with Brian Wilson. Their version went to #2.
Listen to "Barbara-Ann" by the Regents

Latest posts by Best Classic Bands Staff
(see all)