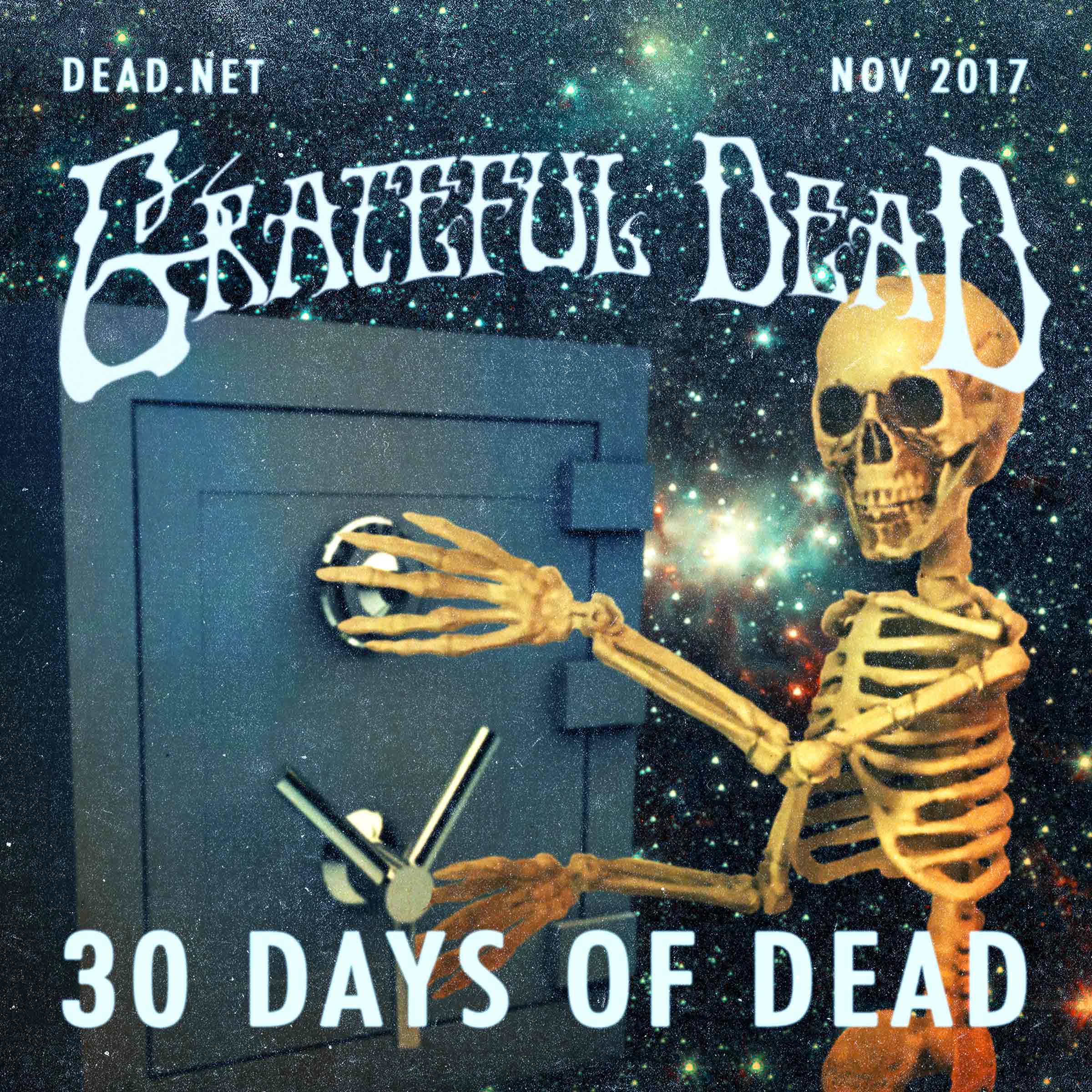 On Nov. 1, the Grateful Dead, well-known for encouraging its fans to record its live concerts, kicked off their annual gift to Deadheads with their 30 Days of Dead celebration, offering fans a free, high-quality mp3 download every day. That's free as in $0.00 cost to you!
As the band's website notes: "If you've been part of the Dead.net community for the past few years, then you know we're on a mission to make a miracle every day in the month of November.
"As a token of our appreciation for making 2017 an epic year, we're giving away a high-quality 320Kbps MP3 download every day this month. That's 30 days of unreleased Grateful Dead tracks from the vault, selected by Dead archivist and producer David Lemieux!"
Fans are also encouraged to put their Grateful Dead knowledge to the test for a daily chance to win a limited-edition 7″ single, the 1st release from their 2017 series.
"Each day we'll post a free download from one of the Dead's coveted shows. Will it be from that magical night at Madison Square Garden in '93 or from way back when they were just starting to warm it up at Winterland? Is that Pigpen's harmonica we hear? Brent on keys? Step right up and try your hand all November long.
"Guess the venue and date correctly and you'll be automatically entered to win the prize of the day. Each day a winner will be selected at random, so take your time and make your best guess! Answer correctly, and you will also be automatically entered for our Grand Prize – a copy of our SOLD OUT MAY 1977: GET SHOWN THE LIGHT boxed set."
Related: Review of 2017's Long Strange Trip documentary
Watch the band perform in 1977
30 Days of Dead began with a free, live performance of "Uncle John's Band," with the following hint: "One of the Grateful Dead's earliest, most successful singles, it was gone from the repertoire for more than two years before reappearing in time for this tour. It would later that same year disappear again, also for more than two years, before reappearing and sticking around for the final 16 years."

Latest posts by Best Classic Bands Staff
(see all)