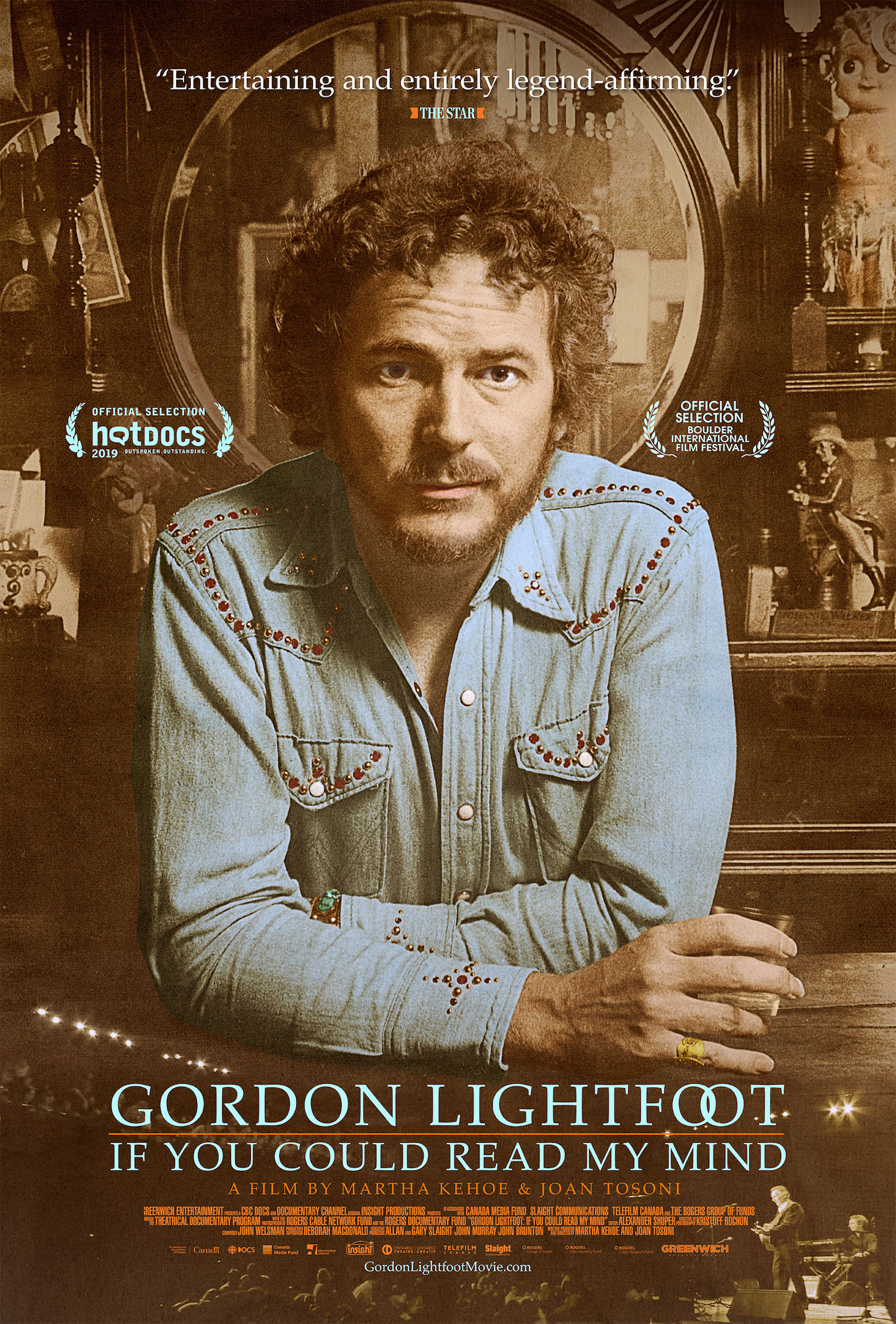 Like many of us, Canadian singer-songwriter Gordon Lightfoot was expecting to have a very busy 2020. On March 20, he released a new album, titled Solo, marking the first time he returned to the studio to record new music since 2004's Harmony.
Lightfoot, who turned 81 last Nov. 17, had lined up a very active tour 2020 calendar. However, following a run of February dates, he was forced to postpone much of his spring tour, due to the Covid-19 pandemic. Ironically, many of these concerts had already been rescheduled from Fall 2019 when Lightfoot suffered a leg injury.
This summer, the storyteller is the subject of a new documentary, Gordon Lightfoot: If You Could Read My Mind, which has played in Canada. The film, directed by Martha Kehoe and Joan Tosoni, is described in a press release as "an intimate and emotional examination of Lightfoot's relationship to his music and his Canadian roots, featuring interviews with Alec Baldwin, Steve Earle, Alex Lifeson and Geddy Lee from Rush, Sarah McLachlan and more."
Watch the official trailer
The new album, Solo, showcases Lightfoot at his most pure, alone in the studio with his guitar.
Listen to Solo's first single "Oh So Sweet"
In the making of Solo, says the album's announcement, Lightfoot discovered a treasure trove of unreleased material in his Toronto home. Two CDs of songs he recorded nearly two decades ago were tucked away in his office. The songs were written in late 2001 and early 2002, just before he suffered a near-fatal abdominal aortic aneurysm later that year. After discovering the songs, he went into Grant Avenue Studio in downtown Hamilton, Ontario, with his guitar to create this beautifully minimal work.
Watch the lyric video for "Why Not Give it a Try?"
Of the new work, Lightfoot says, "I thought my fans would be interested in hearing what songs sound like when first written."
Related: Our review of Solo
Listen to "Return Into Dust"
Lightfoot hopes to resume his 2020 tour schedule in July. He has dates listed through December. Tickets are available here and here.
The press release offered this mini-bio: "Gordon Lightfoot is Canada's greatest singer-songwriter. He was a genre-defining figure in the folk-pop scene of the 1960s and 1970s. He has been awarded the Governor General's Performing Arts Award, Canada's highest honor in the performing arts, as well as being named a Companion of the Order of Canada. His songs are indelible to the Canadian music landscape, and include such national treasures as 'Sundown,' 'The Wreck of the Edmund Fitzgerald' and 'If You Could Read My Mind.' Lightfoot has been inducted into the Songwriters Hall of Fame, the Canadian Music Industry Hall of Fame, the Canadian Songwriters Hall of Fame, as well as Canada's Walk of Fame. His songs have been recorded by the likes of Elvis Presley, Neil Young, Bob Dylan, Barbra Streisand, Eric Clapton and the Tragically Hip."
Related: The story behind Lightfoot's "The Wreck of the Edmund Fitzgerald"

Latest posts by Best Classic Bands Staff
(see all)