The lead singer and lyricist for the Canadian band The Tragically Hip, Gord Downie, died Oct. 17, 2017, following a bout with brain cancer. He was 53.
A statement posted to social media sites by the band at the time said, "Last night Gord quietly passed away with his beloved children and family close by. Gord knew this day was coming. His response was to spend this precious time as he always had—making music, making memories and expressing deep gratitude to his family and friends for a life well lived, often sealing it with a kiss…on the lips…Gord said he had lived many lives. As a musician, he lived 'the life' for over 30 years, lucky to do most of it with his high school buddies. At home, he worked just as tirelessly at being a good father, son, brother, husband and friend. No one worked harder on every part of their life than Gord. No one."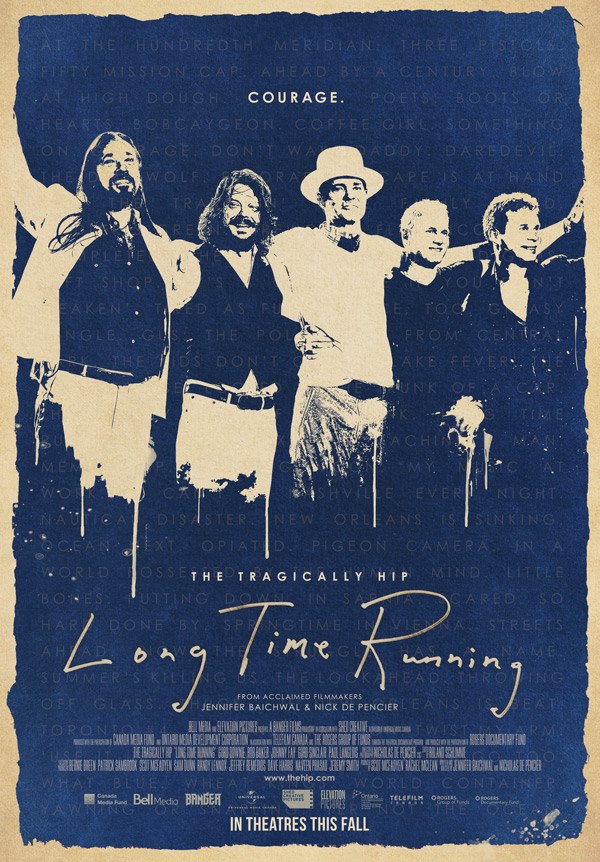 Downie's illness was announced in May 2016 on the same day when the band—also consisting of guitarist Paul Langlois, guitarist Rob Baker, bassist Gord Sinclair and drummer Johnny Fay—announced that it would head out on a final summer tour. Their final show took place in Kingston, Ontario, on Aug. 20, 2016, and was broadcast by CBC across Canada. It was later released as a concert film, Long Time Running.
Gordon Edgar Downie was born Feb. 6, 1964, in Amherstview, Ontario, and grew up in Kingston. The Tragically Hip was formed in 1983 and later signed to MCA Records, releasing their debut studio album, Up to Here, in 1989. In all they released 13 studio albums and although none of them placed higher on the U.S. Billboard chart than #129 (2012's Now for Plan A), the band was huge in Canada, where every one of its albums reached the top 10, most going to #1. They were also popular in Europe and elsewhere. The 2005 compilation, Yer Favourites, was also #1 in the band's home country, as was 1997's Live Between Us, their only official live album (they also released live albums via their website.). A boxed set, Hipeponymous, was released in 2005.
in addition to his work with the Tragically Hip, Downie recorded many solo albums. A posthumous double album, Away is Mine, was released on Oct. 16, 2020. Steered to life by "my oldest Toronto friend," guitarist and co-writer Josh Finlayson, Downie recorded the album in July 2017 at the Tragically Hip's studio in Bath, Ontario, mere months before he passed that year. His final solo recording, the two-disc set features his last ten songs, each presented in electric and acoustic versions.
Watch the video for "About Blank" from Away is Mine
Downie was involved with raising funds for brain cancer research and advocating for the rights of Canada's indigenous people.
Related: Remembering the artists we lost in 2017
Watch the Tragically Hip perform "Blow at High Dough"

Latest posts by Best Classic Bands Staff
(see all)