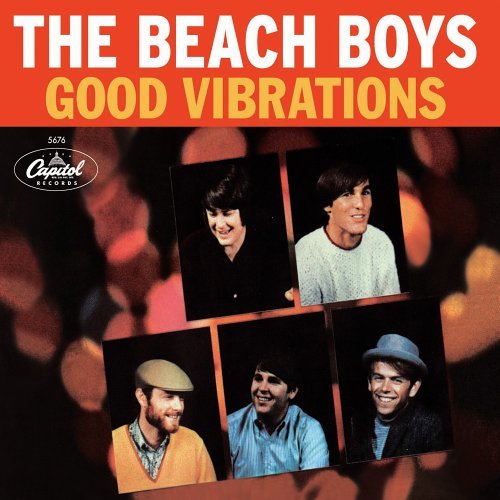 It was the last #1 single that Brian Wilson wrote for The Beach Boys (Mike Love was a co-writer on the lyrics). Is it the greatest rock single ever produced? It's certainly among the most complex and sophisticated. Wilson says it was "the summation of my musical vision. A harmonic convergence of imagination and talent, production values and craft, songwriting and spirituality." On this day, the recording sessions for "Good Vibrations" began.
The song's origins go back as far as his childhood and his mother explaining "vibrations" to Wilson. "I didn't really understand too much of what she meant when I was a boy. It scared me, the word 'vibrations' – to think that invisible feelings existed. She also told me about dogs that would bark at some people, but wouldn't bark at others, and so it came to pass that we talked about good vibrations."
The song's first session on February 17, 1966, was at Gold Star Studios. It took 26 takes to get an initial mono mix of an instrumental that at its start had a bit more of an R&B vibe. Among the members of the Wrecking Crew session players that worked on the song are Glen Campbell on guitar, Carol Kaye on bass, Hal Blaine on drums and Larry Knechtel on organ.
Related: Interview with the producer of The Wrecking Crew documentary
It was an especially fertile period for Brian Wilson. "I decided to experiment with a new kind of music," he told Best Classic Bands. "I was young and creative and we really did good. It makes me proud."
"People play off that ingeniousness that he has," added the band's Al Jardine. "He hears things and phrases things in a way that you wouldn't expect."
Watch Wilson and members of the Wrecking Crew discuss the recording process
Related: "Good Vibrations" celebrated its 50th anniversary in 2016
It would take a grand total of 17 sessions totaling 90 hours at four different studios to complete the recording, using 70 hours of tape, working from April through September while also finalizing Pet Sounds for release and recording material for the aborted Smile album. Its cost is estimated at $50,000 to $70,000, well more than what was spent on most albums in that era. Among the various instruments on the recording were tack piano, jaw harp, Hammond organ, double bass, harmonica, harpsichord, cello and a modern invention, the Electro-Theremin, played by its creator, Paul Tanner.
At the end of the final session on September 21, after playing back the mix, Wilson says he had "a feeling of power, it was a rush. A feeling of exaltation. Artistic beauty. It was everything… I remember saying, 'Oh my God. Sit back and listen to this!'"
"It was monumental in concept and delivery," notes Blaine. "Brian was at the top of his creativity."
"It was one giant step forward," Wilson says. Indeed.

Latest posts by Best Classic Bands Staff
(see all)