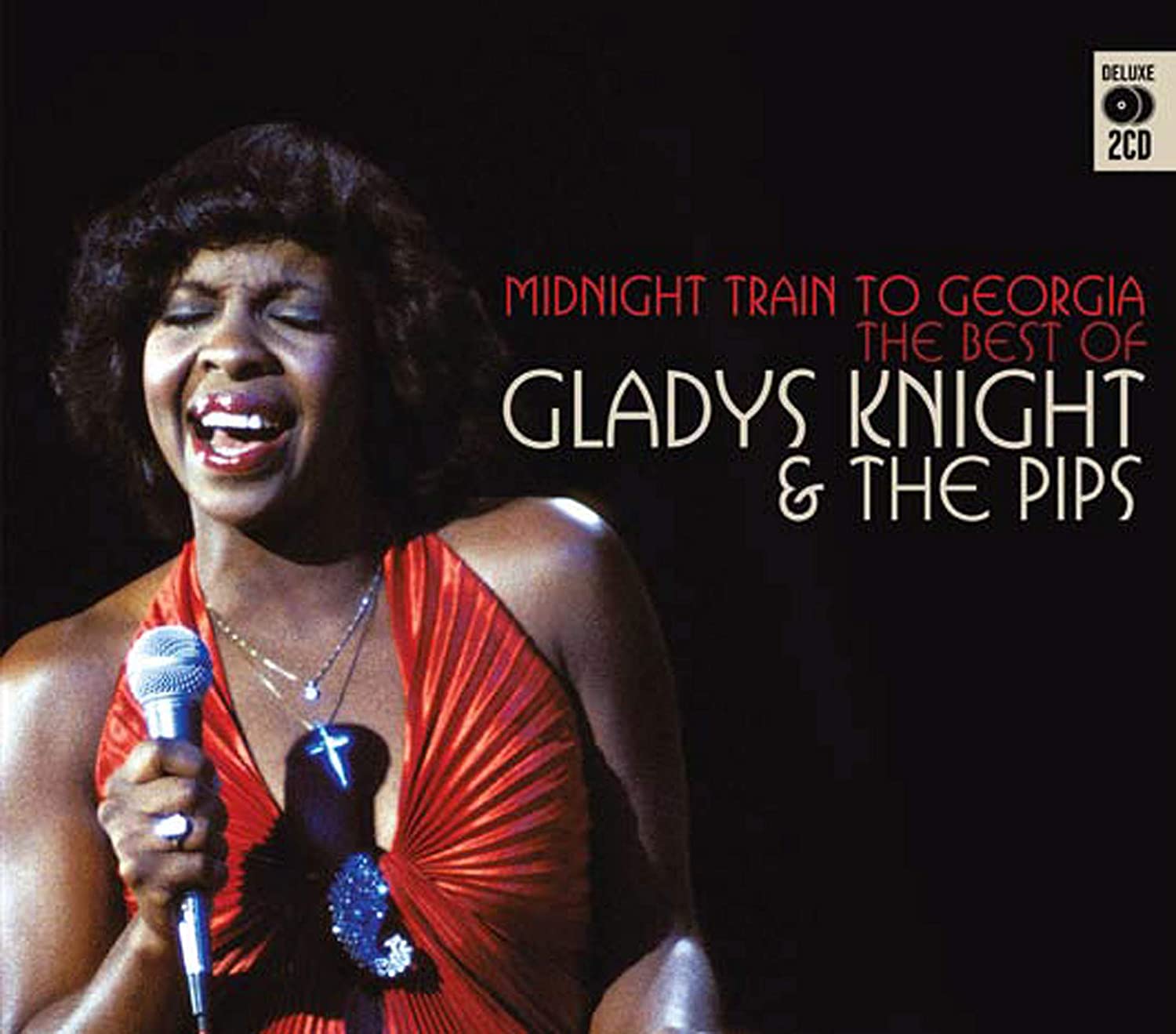 The great ones endure, and Gladys Knight has long been one of the greatest, checking off just about every imaginable box a recording artist can achieve, as the leader of her singing group, Gladys Knight & the Pips, and as a solo artist. Grammy Awards? Check. Seven of them, in fact. Number one pop hits? Check. Two of those. Number one R&B singles? Ha! Ten of them! Number one albums? She's topped the R&B chart four times. Iconic performances? Where to begin?
Well, you can start with her 1967 smash cover of "I Heard it Through the Grapevine" with the Pips, which was later inducted into the Grammy Hall of Fame. You can then move on to 1973's "Midnight Train to Georgia" and '74's "Best Thing That Ever Happened to Me." And then there's the 1985 inspirational recording that she made with fellow icons Dionne Warwick, Elton John and Stevie Wonder, "That's What Friends Are For." The smash was ranked as the #1 single in the U.S. for 1986.
Bond film theme? Check. That was for 1989's Licence to Kill. In 1995, she was honored with a star on the Hollywood Walk of Fame. Oh, and don't forget Gladys Knight & the Pips' 1996 induction into the Rock and Roll Hall of Fame.
Born in Atlanta, Ga., on May 28, 1944, Knight began performing gospel music at age four in the Mount Mariah Baptist Church and sang as a guest soloist with the Morris Brown College Choir. While still a young girl, she won the grand prize on TV's Ted Mack's Amateur Hour.
Watch her share a remarkable story of the aftermath of her victory
Shortly after that, in 1952, her mother Elizabeth Knight created the group consisting of Gladys, her brother Bubba, her sister Brenda and her cousins William and Elenor Guest, and called themselves the Pips in honor of their cousin/manager, James "Pip" Woods.
In 1959, Brenda and Elenor left the group, replaced by cousin Edward Patten and friend Langston George. The group was renamed Gladys Knight & the Pips, and following George's departure in 1962, the classic line-up was in place.
The group released its first album in 1960, when Knight was just 16. With Knight singing lead and the Pips providing lush harmonies and graceful choreography, the group went on to significant success, with a amazing run of gold singles in the mid-1970s.
Knight's first #1 pop hit (and fourth R&B chart-topper) became her signature song. "Midnight Train to Georgia" was written by Jim Weatherly, who penned many of her songs including "Best Thing That Ever Happened to Me." The song earned her group the Grammy Award for Best R&B Vocal Performance by Duo or Group With Vocals.
Related: Songwriter Weatherly died in 2021
Those two songs were among four #1 R&B singles that Gladys Knight & the Pips earned in a 14-month period from 1973-74.
Related: What else was in the Top 10 when "Midnight Train to Georgia" was climbing the chart?
Knight returned to the top of the pop charts in 1985 when she teamed with Stevie Wonder, Elton John and Dionne Warwick on "That's What Friends are For." She and Wonder sang together again for the Frank Sinatra Duets II album, joining his voice for the song "For Once in My Life" in 1994.
Knight has appeared as a guest judge on TV's American Idol, and performed in the show's always star-studded finale. She's acted in numerous TV series appearing, as herself, in 30 Rock, The Jeffersons and The Muppet Show, among others.
In 1977, the Pips appeared on the (very) short-lived The Richard Pryor Show, where they performed one of their biggest hits. Without Knight.
Knight has released some 50 LPs over the years, including studio, live and compilation albums.
In 1999, she had a starring run on Broadway in the musical hit Smokey Joe's Café.
Knight published an autobiography, Between Each Line of Pain and Glory (a line taken from her million-selling recording "Best Thing That Ever Happened to Me"), in 1997. In 2004, she received the Lifetime Achievement Award at the annual BET Awards ceremony. She was inducted into the Rhythm and Blues Hall of Fame in 2017.
Watch Knight and the Pips perform "I Heard it Through the Grapevine" in 1969, from the Summer of Soul documentary
We close our appreciation with another live version of "I Heard it Through the Grapevine," this time with her and the Pips on The Ed Sullivan Show on Mar. 29, 1970
And once more, on The Midnight Special on April 6, 1973
Knight still tours. Tickets are available here.
Related: In 2022, Knight was presented with the prestigious Kennedy Center Honors

Latest posts by Best Classic Bands Staff
(see all)