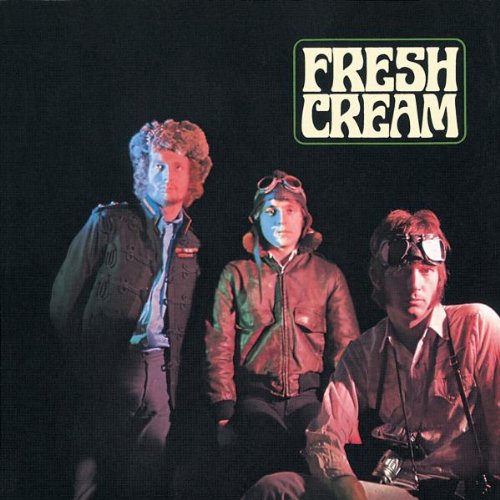 Ginger Baker, the legendary drummer for Cream, Blind Faith, and other British bands, died October 6, 2019, at age 80. His death was announced by his family on his official Facebook page. In a brief statement, the family wrote: "We are very sad to say that Ginger has passed away peacefully this morning. Thank you to everyone for your kind words to us all over the past few weeks."
The news arrived 11 days after the family wrote that Baker was hospitalized and critically ill. On September 29, four days after writing that, his family posted a brief update on the drummer's health. A note posted on his Facebook page indicated that Baker was "holding his own" and "receiving visits from close family" and "very special friends."
Related: Baker was mourned by many fellow music legends
On Sept. 25, his social media team wrote, "Announcement. Ginger is critically ill in hospital. Please keep him in your prayers. Thank you everyone." Baker turned 80 on August 19, 2019.
Baker played in the seminal 1960s British R&B bands Blues Incorporated and the Graham Bond Organisation before joining forces in 1966 with guitarist Eric Clapton and bass guitarist Jack Bruce in Cream, arguably the first classic rock supergroup. He and Clapton then went on to form a second supergroup, Blind Faith, with Steve Winwood and Ric Grech.
Related: Cream, rock's short-lived first supergroup
Clapton organized an elaborate tribute concert to Baker, "Eric Clapton & Friends: A Tribute to Ginger Baker," which was held on Feb. 17, 2020. (Our detailed recap is here.)
Watch Winwood sing "Can't Find My Way Home" at the concert
His collaborations include work with Gary Moore, Masters of Reality and Public Image Ltd., Atomic Rooster, Bill Laswell, jazz bassist Charlie Haden and jazz guitarist Bill Frisell. He was an avid polo player and had numerous financial and tax problems over the years. Baker had been living in recent years in South Africa. He is the subject of a 2012 documentary film, Beware of Mr. Baker.
Related: Our review of Music of Cream, ftg Baker's son Kofi, Jack Bruce's son Malcolm, and Eric Clapton's nephew Will
In June 2016, Baker was said to be recovering well from heart surgery, as well as a bad fall that led to swelling in his legs. At that time, the classic rock legend's daughter Leda said, "Ginger is on the road to recovery. He is miraculously recovering well."
Back in February 2016, Baker announced on Facebook he would no longer play drums under doctors' orders and cancelled all his upcoming tour dates. At the time, he wrote, "just seen doctor… big shock…. no more gigs for this old drummer…. everything is off…. of all things i never thought it would be my heart….."
The famed drummer lived as hard as he played, most notably a long history of heroin addiction that he finally overcame in 1981 after what he said was some 19 tries. He suffered from degenerative osteoarthritis and COPD, but despite pain and challenges the feisty musician continued to gig.
Watch Ginger Baker play his showcase piece "Toad" at Cream's 1968 farewell concert
Peter Edward "Ginger" Baker was born on August 19, 1939, in South London, England. He didn't take up drumming until age 15 and in his early 20s he began taking lessons from Phil Seamen, one of the leading British jazz drummers of the era.
Baker would team with his future Cream bandmate, Jack Bruce, as members of the Graham Bond Organisation. In 1966, he and Bruce split and formed Cream with Eric Clapton.
The trio's 1966 debut album, Fresh Cream, was an instant success, with several original songs including Baker's instrumental "Toad," mixed with classic blues songs composed by such legends as Willie Dixon and Robert Johnson.
Their follow-up, Disraeli Gears, released in 1967, earned them mythic status. The album included such future classics as "Sunshine of Your Love," "Tales of Brave Ulysses" and "Strange Brew."
Soon thereafter came Wheels of Fire, a two-record set with studio and live recordings. The album, which included their cover of "Crossroads" as well as "White Room," topped the U.S. chart and even reached #11 on the R&B sales chart.
Cream's fourth and final album, Goodbye, also included a combination of live and studio recordings, most notably "Badge."
In 2005, Cream reunited for a series of concerts at London's Royal Albert Hall and New York's Madison Square Garden.
Watch the reunited Cream perform "White Room" at Royal Albert Hall in 2005
Bruce died on October 25, 2014, at age 71.
Clapton organized a tribute concert that was held in February 2020 with such legends as Steve Winwood, Ronnie Wood and Roger Waters.
Watch them perform Cream's "White Room"
Related: Our recap of the Baker tribute concert

Latest posts by Best Classic Bands Staff
(see all)