Ginger Baker, the drummer for Cream, as well as the short-lived supergroup, Blind Faith, and others, is hospitalized and "critically ill." The news arrived late Wednesday (Sept. 25) via his social media team, which wrote, "Announcement. Ginger is critically ill in hospital. Please keep him in your prayers. Thank you everyone." Baker turned 80 on August 19.
UPDATE: Baker died October 6, 2019
In June 2016, Baker was said to be recovering well from heart surgery, as well as a bad fall that led to swelling in his legs. At that time, the classic rock legend's daughter Leda said, "Ginger is on the road to recovery. He is miraculously recovering well."
Baker played in the seminal 1960s British R&B bands Blues Incorporated and the Graham Bond Organisation before joining forces in 1966 with Eric Clapton and Jack Bruce in Cream, arguably the first classic rock supergroup.
Watch Cream perform "Sunshine of Your Love"
He and Clapton went on to form Blind Faith. He then formed Ginger Baker's Air Force, and spent much of the 1970s living and recording in Africa, often with Fela Kuti.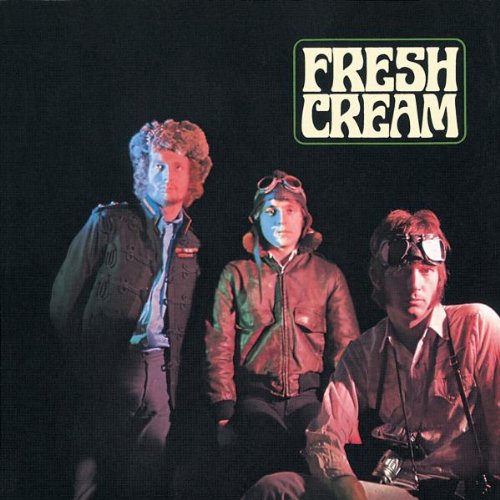 Related: Cream, rock's short-lived first supergroup
His collaborations include work with Gary Moore, Masters of Reality and Public Image Ltd., Atomic Rooster, Bill Laswell, jazz bassist Charlie Haden and jazz guitarist Bill Frisell. He has been an avid polo player and had numerous financial and tax problems over the years. Baker had been living in recent years in South Africa. He is the subject of a 2012 documentary film, Beware of Mr. Baker.
Back in February 2016, Baker announced on Facebook he would no longer play drums under doctors' orders and cancelled all his upcoming tour dates. At the time, he wrote, "just seen doctor… big shock…. no more gigs for this old drummer…. everything is off…. of all things i never thought it would be my heart….."
The famed drummer has lived as hard as he played, most notably a long history of heroin addiction that he finally overcame in 1981 after what he said was some 19 tries. He suffers from degenerative osteoarthritis and COPD, but despite pain and challenges the feisty musician continued to gig.
Watch Ginger Baker play his showcase piece "Toad" at Cream's 1968 farewell concert

Latest posts by Best Classic Bands Staff
(see all)