Geoff Stephens, Prolific British Songwriter, Dead at 86
by Jeff Tamarkin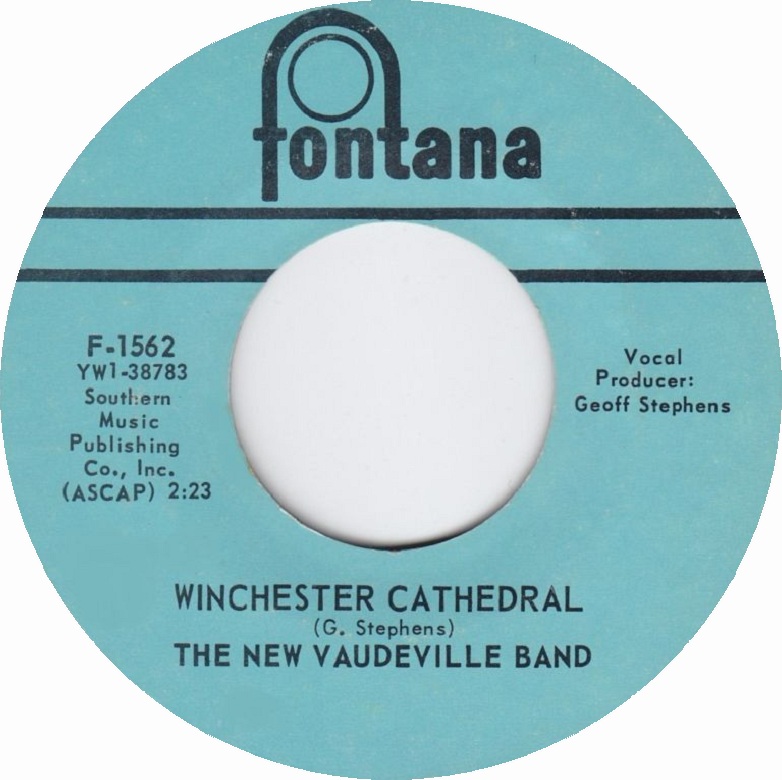 Geoff Stephens, a songwriter whose compositions were turned into hits by both British and American artists in the 1960s and '70s, died on Dec. 24, 2020. The cause of death was attributed to pneumonia. Stephens was 86.
Among the many Stephens songs that graced the charts—most co-written with other songwriters—were Tom Jones' "Daughter of Darkness," Herman's Hermits' "There's a Kind of Hush," "Sorry Suzanne" by the Hollies, Mary Hopkin's "Knock, Knock Who's There?" and "My World Fell Down" by Sagittarius.
Stephens' song "The Crying Game," written without a collaborator, became a U.K. hit for Dave Berry and was later used as the theme song for the same-titled film and covered by Boy George.
Another Stephens hit was "Winchester Cathedral," which he wrote solo and recorded with a group of his own creation, the New Vaudeville Band. Their recording reached #1 in the U.S. and won the 1967 Grammy Award for Best Contemporary (R&R) Recording. It was also covered by Frank Sinatra and others. The New Vaudeville Band followed "Winchester Cathedral" with "Peek A Boo," "Finchley Central" and "Green Street Green," but none repeated the success of the debut.
Related: The #1 singles in the U.S. in 1966
In 1965, Stephens, along with Peter Eden, discovered Scottish folk singer Donovan; Stephens then co-produced the 19-year-old's debut album, What's Bin Did and What's Bin Hid.
Geoffrey Stephens was born on Oct. 1, 1934, in New Southgate, North London, England. He began his career writing songs for musical theater works, then moved into pop music in the early '60s. His first top 10 U.K. hit was "Tell Me When." co-written with Les Reed, recorded by the Applejacks.
Stephens was constantly in demand during the '60s, preferring to collaborate with other writers, among them John Carter, Roger Greenaway and Mitch Murray. With Carter, Stephens wrote "Semi-Detached Suburban Mr. James" for Manfred Mann. "There's a Kind of Hush," originally penned with Reed for the New Vaudeville Band (and later covered by the Carpenters), became a #4 hit for Herman's Hermits in the U.S. Stephens also co-wrote "Smile a Little Smile for Me," a 1969 top 5 hit for the Flying Machine.
Other artists who cut Stephens' songs included Cliff Richard, Scott Walker, Hot Chocolate, Lulu, Connie Francis, the Drifters, Gene Pitney, the Ivy League, Bobby Darin, David Soul, the New Seekers and Crystal Gayle ("It's Like We Never Said Goodbye"). With Peter Callander, Stephens wrote "Daddy Don't You Walk So Fast," which became Wayne Newton's only top 5 hit in the U.S. Elvis Presley also recorded and released three of Stephens' songs: "This Is Our Dance," "The Heart of Rome" and "Sylvia."
Following his string of pop hits, Stephens returned to composing for the theater, including a West End production of Bonnie & Clyde.
Related: Musicians we've lost in 2020

Latest posts by Jeff Tamarkin
(see all)