The Four Seasons: A Massive Box Set Collects All of the Seminal Frankie Valli-Led Group's LPs & More
by Jeff Tamarkin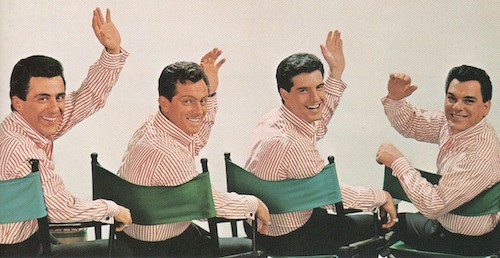 Between 1962, when they first hit #1 with their Vee-Jay Records debut "Sherry," and 1980, when they last entered the Billboard singles chart, the Four Seasons (later amended to Frankie Valli and the Four Seasons) were one of the most successful and beloved of American vocal groups. Following that initial trip to the top spot, they returned four more times, with "Big Girls Don't Cry" (1962), "Walk Like a Man" (1963), "Rag Doll" (1964) and "December, 1963 (Oh, What a Night)" (1975). In addition, there were numerous other Top 10 hits: "Candy Girl," "Dawn (Go Away), "Ronnie," "Save it for Me," "Let's Hang On," "Working My Way Back to You," "I've Got You Under My Skin," "Who Loves You" and several others.
Add to those several huge solo hits by Valli—among them "Can't Take My Eyes Off You," "My Eyes Adored You" and "Grease," the latter two also chart-toppers—and there's no denying that the New Jersey-based quartet was a major presence, easily surviving the onslaught of the Beatles and the other British Invaders at a time when so many American groups disappeared from view.
When it came to album sales, the Four Seasons fared well, with four collections of new music and one compilation making the Top 10. A total of 16 original Seasons albums made the Billboard LPs chart, as well as two Christmas sets and seven compilations. Valli, on his own, sent another nine albums to that chart, the most recent being a set of '60s covers released in 2007.
At age 89 as of this writing, Valli still performs his hits—the trademark falsetto is, understandably, gone, but the voice is otherwise intact; Valli still gets impressively close t what we heard on those records, still delivering his string of hits in that unmistakable high tenor.
Inducted into the Rock and Roll Hall of Fame in 1990, the classic lineup—Valli, Nick Massi, Bob Gaudio and Tommy DeVito—has been celebrated in the mega-hit Broadway musical Jersey Boys, and Valli's legend has been extended beyond music into acting, highlighted by a recurring role on the HBO drama The Sopranos.
Related: Original group member Tommy DeVito died in 2020
Still, despite those undeniable credentials, it sometimes seems as if the Four Seasons have been given the bum's rush by history, rarely considered with the same level of worship bestowed upon many of their contemporaries, notably the Beach Boys, whose peak roughly paralleled that of the East Coast group.
Perhaps that is because, unlike the Beach Boys, the Four Seasons never quite managed to navigate the elevation from AM radio hitmakers to album-oriented rock band. The Beach Boys, beginning with their landmark 1966 album Pet Sounds, were able to make the transition (although, to be fair, many rock fans also dismissed them after the radio hits died down), but Valli and company were never successful at selling themselves as a hip, progressive force at the peak of the rock era.
That was not through lack of effort. The Four Seasons' 1969 quasi-psychedelic concept album The Genuine Imitation Life Gazette—all tracks co-written by band member Gaudio and singer-songwriter Jake Holmes—was a last-ditch effort at joining the cool-guys club, but it met with a shrug, if not derision, from the record-buying public, peaking at #89 after being shunned by the reigning FM rock stations and still-emerging rock press. In the time of Woodstock, the Four Seasons were already being relegated to oldies purgatory—Valli had bailed for his solo career and interest in anything new from them had dissipated to almost nothing.
Listen to "The Night" from Chameleon, their sole album for Motown
Although there would be a high-profile resurgence in the disco era (with only Valli and Gaudio remaining from the original group), by the end of the '70s, the Four Seasons, whose roots stretched all the way back to the '50s when they formed as the Four Lovers, were basically done, until Valli was ready to reclaim the name for his anonymous touring group.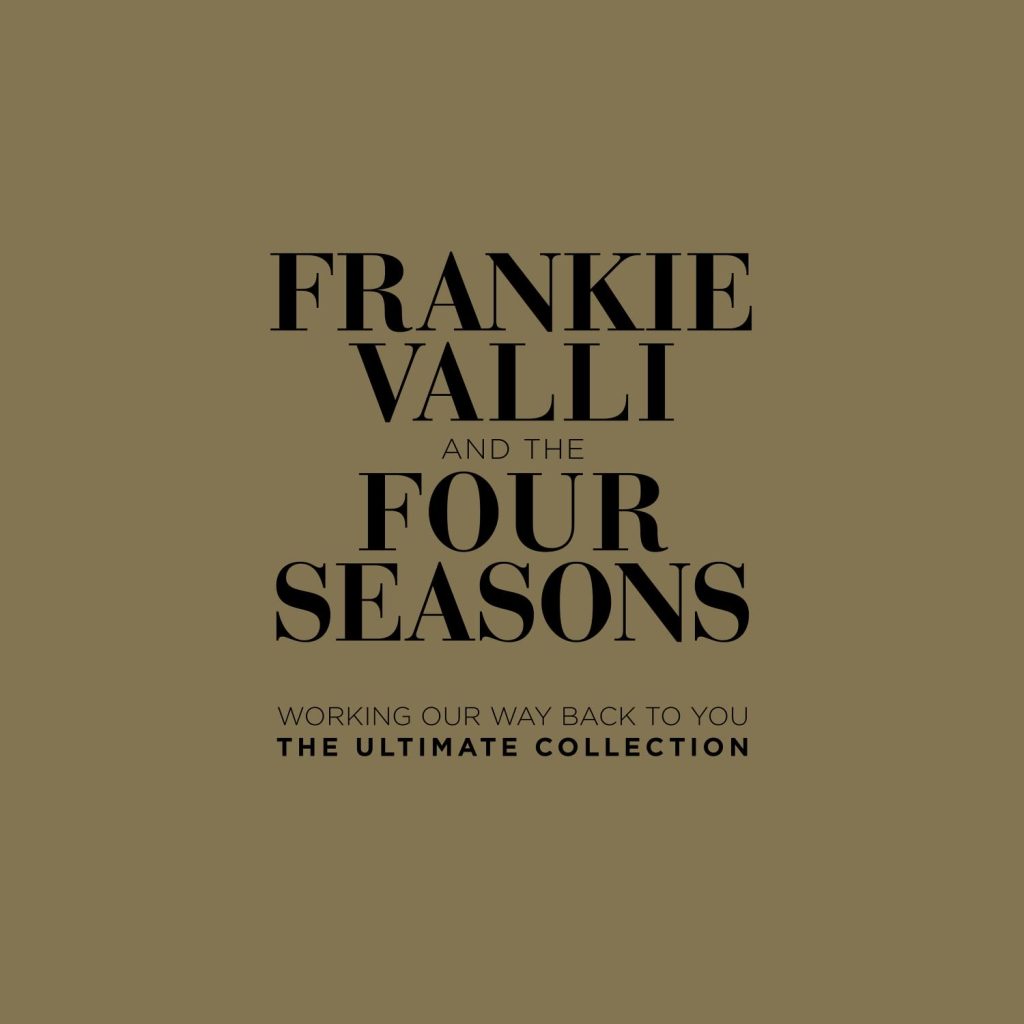 There are those who not only appreciate he Four Seasons but cherish them, however, and a new boxed set directed at that segment of the Seasons' present audience—whether aging boomers or those who discovered this music at some point in the past 50 years—aims to redraw their history and give them their proper place at the popular music table. It's something of an understatement even calling Working Our Way Back to You—The Ultimate Collection a boxed set. It's so much more than that. Words like gargantuan and behemoth come to mind in describing the release from Britain's Madfish Music, which arrives in a 12x12x4-inch LP-sized configuration and weighs in at 12.5 pounds. Inside, there are a whopping 44 CDs, each sporting a gatefold cover with the original front and back album artwork, with track information presented inside. Those 44 CDs include nearly all of the original Four Seasons studio albums (some compilations are omitted) as well as Valli's solo output. The set collects nearly 200 singles within those albums or in separate homes in the various compilations that are also included.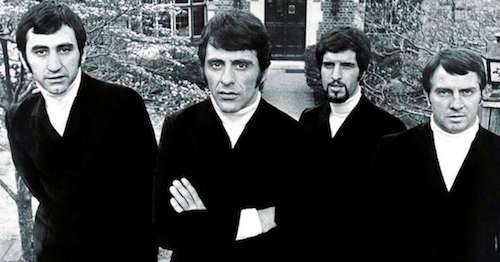 Several of the albums will likely be unfamiliar to all but the most dogged collectors of Seasons/Valli—who knew, for example, that in 2008, Gaudio, who co-wrote most of the group's best-known songs with longtime producer Bob Crewe, created an album for kids called Jersey Babys (sic)? And nearly all of the original albums are augmented with bonus tracks: period outtakes and alternates, demos, 45 versions, rehearsals, etc. In all, the box collects more than 800 tracks.
The aforementioned The Genuine Imitation Life Gazette, described in one review as the "most bizarre album in the Four Seasons' catalog," is clearly being targeted here for reconsideration: it's presented not only as an expanded double-CD (one stereo, one mono) but as the only album in the package on vinyl—also in mono, for the first time. (Whether time has improved the music, quite unlike anything the group had delivered before, each listener will have to decide.)
Listen to "Genuine Imitation Life"
For true collectors, though, the big draw of Working Our Way Back to You—The Ultimate Collection may not even be the reproduced original albums or even the many bonus tracks appended to them, but rather the several full CDs housing unreleased studio and live recordings. Among those are live albums dating from 1972, '73 and '74, collections of dance mixes, a "lost" disco album, a set of "special single mixes" created between 1988-2007 (including three each of "Big Girls Don't Cry," "Who Loves You" and "December, 1963"), a batch of rare and unreleased tracks dating from 1966-71 and another covering the '80s.
But of greatest interest, perhaps, is the disc titled "Motown Previously Unreleased." Most of those who gave up on the group after the '60s are probably unaware to this day that, in 1972, the Four Seasons released an album on Motown Records—one of few Caucasian outfits to sign with the label—which completely bombed, failing to turn up on the Billboard LPs chart at all. All things considered, it wasn't a terrible album by any means, and one track, "The Night," was even a Top 10 single in the U.K. Most of the songs, as usual, were written by Gaudio and Crewe, and a handful by then-current keyboardist Al Ruzicka. While not nearly as memorable as the countless hits created by Motown's true stars, Chameleon, as it was called, gave something of a soulful bent to the Seasons' sound. The original album is bolstered here by five bonus tracks (mostly non-LP singles), while a full 21 more tracks associated with the group's sole release for the company are collected on the bonus disc, several of them alternate takes and such.
If the 44 CDs and single vinyl LP (which includes an inner sleeve offering underground comix, fake ads and more) were all that Working Our Way Back to You—The Ultimate Collection included, the present retail price of more than $400 might be a stretch even for the most dedicated of deep-pocketed Seasons fans. But the music is only part of what makes the package so enticing. In addition to a copiously detailed booklet of "Collectors Notes and Track Information," the box also houses two different books that should be welcomed by any mega-fan: one a hardcover and one soft.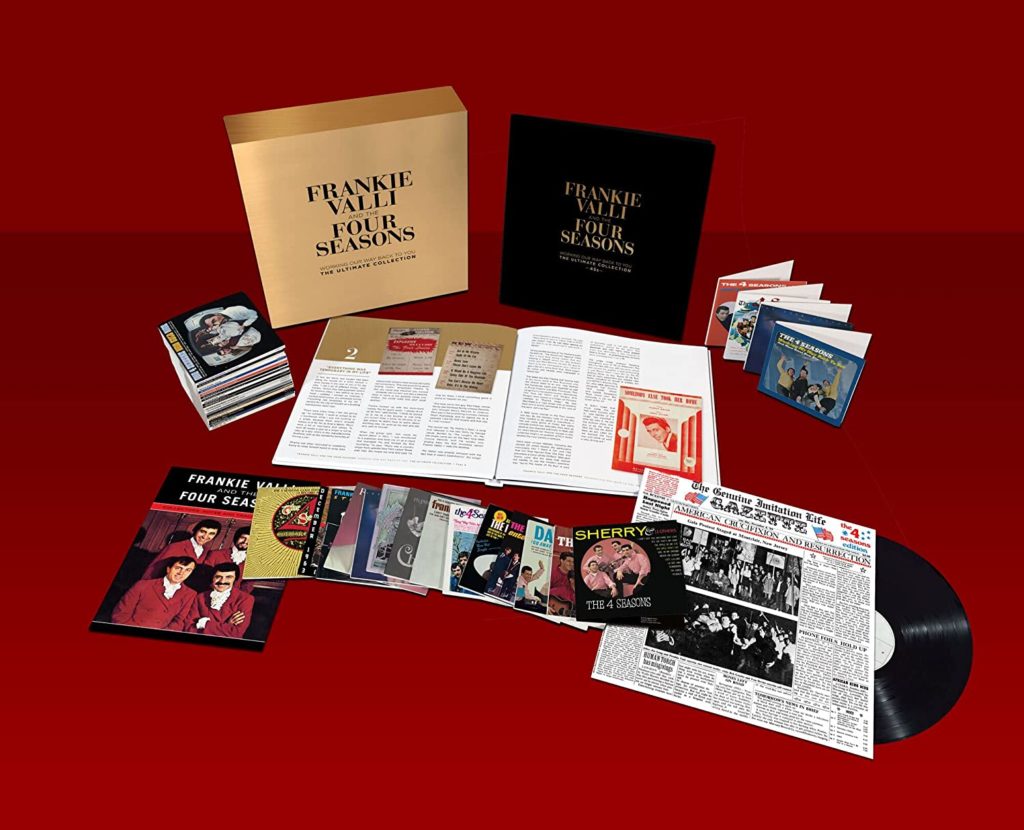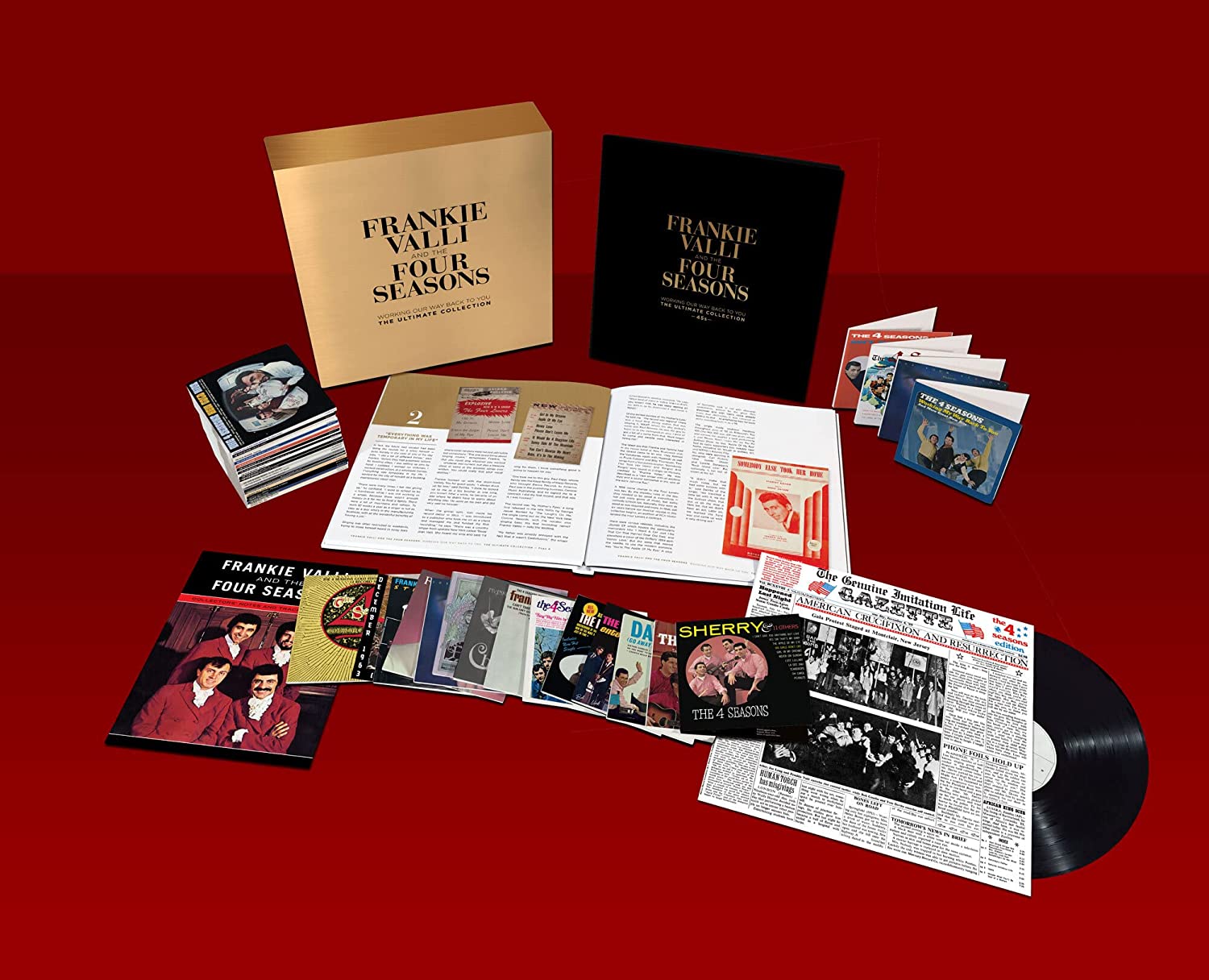 The hardcover, at 144 pages and the same 12×12-inch dimensions as the box, is stuffed with stories (by Four Seasons chronicler Paul Sexton), data and illustrations that add up to one of the most attractive and comprehensive chronicles of Valli and the group ever produced. Especially valuable are the 40-plus pages of interviews with Valli, Gaudio, DeVito, producer-writer Crewe and various replacement members from throughout the years—plus longtime fan Billy Joel, whose "Uptown Girl" was, of course, an unabashed tribute to the Four Seasons sound. The softcover book, meanwhile, is all about the many 45 RPM singles released by the group—told entirely in photos of labels and picture sleeves.
Working Our Way Back to You isn't intended for the casual or curious fan. They would do better to stick with a solid compendium of the hits, like Rhino's 2006 double-disc In Season: The Frankie Valli & the 4 Seasons Anthology, which compiles 51 tracks from "Sherry" to "Grease." The new package—from the same company that has given similar treatments to the recordings of blues-rocker John Mayall and singer-songwriter Al Stewart—is for the completist, for the dedicated Frankie Valli/Four Seasons fan who can't imagine not adding this to the collection, even if he or she already has much of the music within. Its beautiful yet simple design presents the legacy of this phenomenal American institution (this writer is proud to say that both the first single and album he bought were Four Seasons records) with the respect and love they deserve.

Latest posts by Jeff Tamarkin
(see all)