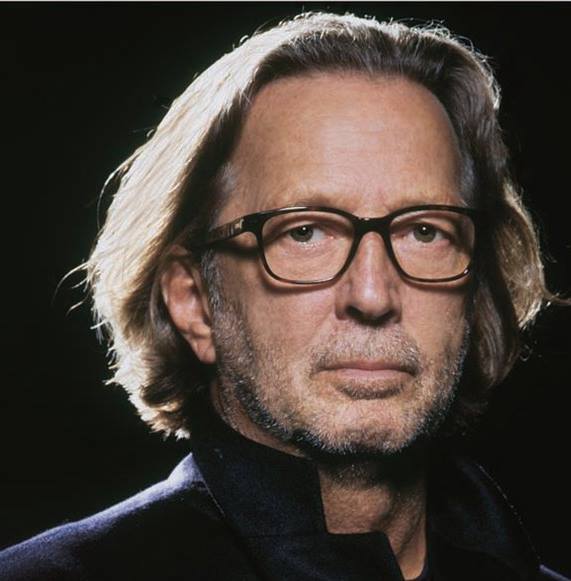 "I want to send respect out to a man who survived one of the deepest tragedies a father could imagine. I want to send respect out to the man who found the courage to stand up to the demons of addiction. I want to send respect out to a man with a voice that can sing you to tears. I want to send respect out to the only person to be inducted into the Rock and Roll Hall of Fame three times."
With those words, Robbie Robertson introduced Eric Clapton as the guitarist, singer and songwriter became a member of the Rock Hall under his own name and the only artist with a trifecta.
(Other members of the Class of 2000 included James Taylor, Bonnie Raitt, Lovin' Spoonful, and Earth, Wind & Fire as performers. Scotty Moore, Hal Blaine and Earl Palmer were among those inducted in the Sidemen category.)
Clapton had already been inducted as a member of the Yardbirds in 1992. The following year he was again ushered into the Hall for his work with Cream.
Related: 10 great Clapton collaborations
Besides Clapton, here is the list of 23 artists who share the distinction of being inducted twice (all for solo careers as well as the act listed, except where noted): Clyde McPhatter (Drifters), John Lennon (Beatles), Paul McCartney (Beatles), George Harrison (Beatles), Ringo Starr (Beatles), Paul Simon (Simon and Garfunkel), David Crosby (Byrds and Crosby, Stills & Nash), Curtis Mayfield (Impressions), Jimmy Page (Yardbirds and Led Zeppelin), Jeff Beck (Yardbirds), Neil Young (Buffalo Springfield), Michael Jackson (The Jackson 5), Stephen Stills (Crosby, Stills & Nash and Buffalo Springfield), Graham Nash (Crosby, Stills & Nash and Hollies), John Carter (Flamingos and Dells), Sammy Strain (O'Jays and Little Anthony & the Imperials), Ronnie Wood (Rolling Stones and Small Faces/Faces), Rod Stewart (Small Faces/Faces), Peter Gabriel (Genesis), Lou Reed (Velvet Underground) Gregg Rolie (Santana, Journey), and Stevie Nicks (Fleetwood Mac).
Related: Revisiting Clapton's 1977 album, Slowhand
Clapton could conceivably be be inducted four more times based on his membership in John Mayall's Bluesbreakers, Blind Faith, Derek and the Dominos and Delaney & Bonnie & Friends for a grand total of seven. Described by Robertson as "gracious, supportive and complimentary," he deserves all the honors he receives.
When Clapton performs, tickets are available here and here.
Related: Links for 100s of classic rock tours

Latest posts by Best Classic Bands Staff
(see all)