At the first of two nights of the 2019 edition of Eric Clapton's Crossroads Guitar Festival, held at American Airlines Center in Dallas, Tex., a famous first occurred. Among the countless musicians that Slowhand has performed with over the years, he had never played with fellow guitar great Peter Frampton. That all changed on a Friday night, September 20, when the classic rock legends shared the stage to perform "While My Guitar Gently Weeps."
Clapton famously played on the studio recording of the Beatles' song from 1968's White Album. Frampton had been including it as the closing number of his 2019 farewell tour.
Before the show, the 69-year-old Frampton said: "I'm just honored that he contacted me and asked me to play. We've known each other for years but this is a big moment for me."
After the first two songs of Frampton's three-song set, "Georgia (On My Mind)" and "Do You Feel Like We Do," he said: "This is something that's been a dream of mine for many, many years… decades. I can't believe it's going to happen right now but I'm going to invite out a friend I've known a long time but never played together… Mister Eric Clapton…" And with that, the crowd roared as Clapton joined his friend on stage.
After the pair hugged, Frampton said to the audience, "You may know this one."
Watch Frampton and Clapton perform "Where My Guitar Gently Weeps"
Related: 10 great Clapton collaborations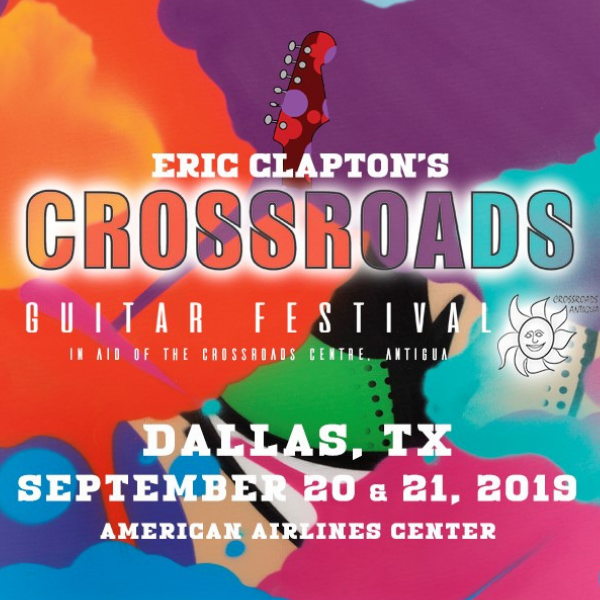 On the second night of the 2019 Crossroads Guitar Festival, Clapton was joined on the finale by most of the evening's guests. Watch them perform a favorite here.
Clapton is on tour in 2022. (Tickets are available here and here.)
Frampton's memoir, Do You Feel Like I Do?, was published in October 2020. He'll be performing his first concerts in years with eight shows scheduled for Europe and the U.K. in November 2022. Tickets are available here and here.
Related: Listings for 100s of classic rock tours

Latest posts by Best Classic Bands Staff
(see all)