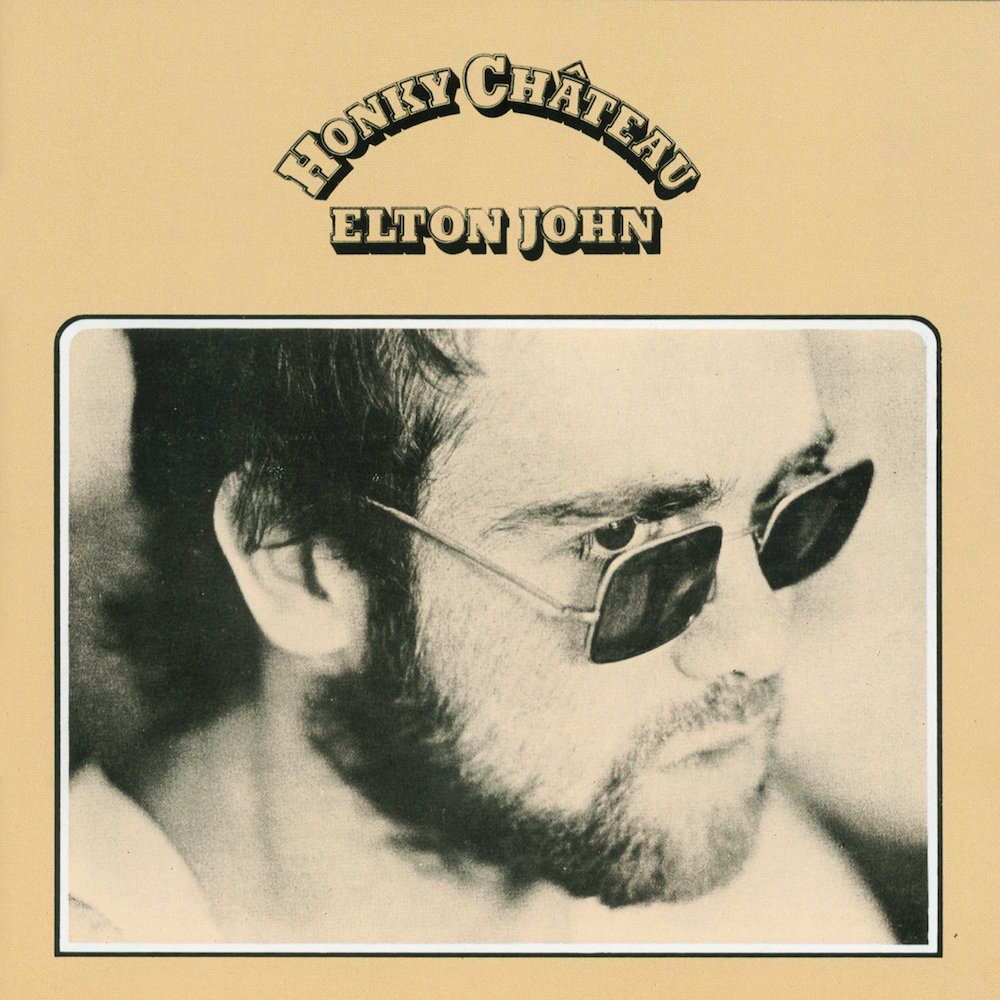 The year 1971 was a busy one for the British singer-songwriter-pianist Reginald Dwight. Between March and November he released three albums under his stage name Elton John: the live album 11-17-70, a soundtrack from the film Friends and his fourth studio album, Madman Across the Water, which contained the hit singles "Levon" and "Tiny Dancer." He'd been writing songs with the lyricist Bernie Taupin in a variety of styles for several years, and honing his James Taylor-meets-Jerry Lee Lewis stage act, conquering the huge American market after being launched at the Troubadour in Los Angeles on August 25, 1970. In December, he finally changed his name legally to Elton Hercules John.
Wasting no time, he planned to record yet another album in January 1972. He now had the clout to insist on using his road band for the main sessions, instead of acceding to his record label's insistence he use what they considered more seasoned studio musicians. Drummer Nigel Olsson and bassist Dee Murray (both of whom had previously worked with the Spencer Davis Group and others) were joined by guitarist/multi-instrumentalist Davey Johnstone at a 16-track recording studio inside Château d'Hérouville, built in 1740 near Paris.
Advisors had argued there were tax advantages for the newly rich John to record in France, as the Rolling Stones had done in 1971 (at a different studio in the south of the country). The Grateful Dead had used Château d'Hérouville—officially called Strawberry Studios but dubbed Honky Chateau by musicians—for a live session in 1971, but Elton John was the first major musician to really put it through its paces. Producer Gus Dudgeon and engineer Ken Scott, who'd already worked successfully with John, were there to translate his vision to tape. For starters, the Paul Buckmaster orchestral arrangements that gilded John's previous albums were jettisoned.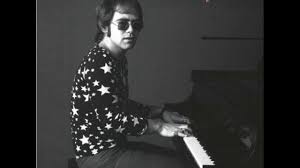 The John-Taupin songs were fresh, the duo finally exhausting a three-year backlog of unrecorded tunes. John told Sounds journalist Penny Valentine, "I'd wanted to do this kind of uncluttered album when we cut Madman. In the end it was cut because we had to do an album; it was very painful. It wrapped up the tail end of our writing, and it was the very last album of its kind we'll ever do. We made up our minds to do a group album with simple songs and very strong melodic lines. Bernie felt exactly the same, that there had been songs on past albums where I imagine people thought, 'What does he mean?' on certain lines. But these new songs are really direct."
The resulting 10-track LP, Honky Château, was the first of John's albums to reach #1 in the U.S., according to Billboard magazine, ushering in a remarkable streak of seven consecutive chart-toppers. Released in the U.K. on May 19, 1972, and two weeks later in the U.S., it went gold and then platinum in a heartbeat.
Living in the Château with nothing to do but create, it only took two weeks to lay everything down. "It was like the Motown hit factory," said John before the album's release. "Bernie was upstairs writing, Maxine (his wife) rushing down correcting his spelling, throwing the lyrics onto the piano and then me working on them with the band sitting around waiting to play as soon as I'd finished. Really, everyone rose to new heights in France—especially with Davey in the band."
The jaunty "Honky Cat" starts the album off, with John paying tribute to his piano heroes Leon Russell and Dr. John on acoustic piano and Fender Rhodes, Johnstone on banjo and a brass section of four French musicians arranged by Dudgeon. It's an exuberant all-round performance, with a nod to Gershwin in the concluding piano bars. It proclaims immediately this is going to be a fun ride.
The album's longest track follows. "Mellow" is a sensual, mid-tempo, funky excursion, with John overdubbing multiple harmony vocals and allowing himself a wide-ranging Hammond organ solo midway through. Murray, Johnstone and Olsson demonstrate how expertly they lock their parts into a whole. Taupin's lyrics are playful: "I love your roman nose, the way you curl your toes, baby/Make me feel so mellow/It's the same old feeling I get when you're stealing/Back into my bed again." The French violinist Jean-Luc Ponty also makes an appearance, his instrument distorted by a Leslie cabinet.
"I Think I'm Going to Kill Myself" is perhaps a bit too flippant about suicide, even including some tap-dancing from "Legs" Larry Smith of the Bonzo Dog Band, and "Susie (Dramas)" is a showcase for John's barrelhouse piano and Olsson's excellent work on the standard drumkit, plus cowbell and tambourine. Both songs are solid, but pale next to what closes out side one of the LP.
One of the most enduring of all John-Taupin compositions, "Rocket Man (I Think It's Going to Be A Long, Long Time)" became their highest-charting American pop single to date, hitting #6 on Billboard's Hot 100. The suppleness of John's vocal is impressive, and Taupin's evocative lyrics are cleverly pitched halfway between drama and humor: "She packed my bags last night pre-flight/Zero hour 9:00 a.m./And I'm gonna be high/As a kite by then" and "Mars ain't the kind of place to raise your kids/In fact it's cold as hell." David Hentschel, originally an engineer at Trident Studios in London, contributes an ARP synthesizer part that kicks the track up a notch.
The poignant "Salvation" begins the second side with a four-voice gospel choir buttressing a double-tracked John, Murray adding a prominent, inventive bass line, and a nice George Harrison-style slide part from Johnstone. Dudgeon and Scott deserve a lot of credit for corralling all the parts into a powerfully coherent whole, with every detail shining.
"Slave" harkens back to the country feel of 1970's Tumbleweed Connection, with John putting on an American accent and Johnstone on pedal steel and banjo. A very fast, rocking and definitely inferior alternate version was released as a bonus track in 1995 when Dudgeon remastered Honky Chateau. "Amy" begins with more Leon Russell-ish piano, and John perhaps channeling some of Mick Jagger's inflection and quasi-American pronunciation. Jean-Luc Ponty's very tasty electric violin solos, and Johnstone's biting guitar, are the main draws here.
"Mona Lisas and Mad Hatters" boasts the loveliest vocal melodies on the album. Taupin's lyrics tour New York City, telling a poetic, somewhat mysterious story with fractured grammar: "While Mona Lisas and Mad Hatters/Sons of bankers, sons of lawyers/Turn around and say good morning to the night/For unless they see the sky/But they can't and that is why/They know not if it's dark outside or light." The ever-reliable Johnstone weaves some very nice mandolin lines through the sparse arrangement.
The LP ends with "Hercules." While Reg Dwight constructed his stage moniker from musicians Elton Dean and Long John Baldry, his middle name came from a horse on the British TV show Steptoe and Son (which was adapted for America as Sanford and Son). The song has elements of doo-wop, the rhythm and sound of Bob Dylan's "Highway 61" (with Dudgeon blowing a whistle) and more than a dash of Jerry Lee Lewis. The title character is a rival of the singer: "It hurts like hell to see my gal/Messing with a muscle boy/No superman gonna ruin my plans/Playing with my toys." "Hercules" provides a nice, raucous bookend to "Honky Cat," reflecting just how relaxed and creative the sessions were.
To date, Elton John's sold over 250 million albums worldwide, holds the record for best-selling single of all time ("Candle In the Wind 1997"), has been named Commander of the Most Excellent Order of the British Empire, composed hit Broadway musicals, won two Academy Awards, and was a New York Times #1 bestseller with his autobiography Me in 2019. His latest archival releases are the meticulously archive-and-rarities Jewel Box and a 50th anniversary edition of Madman. "I find it hard to comprehend just how prolific Bernie and I were during the early days," he said upon its release. "The songs just poured out of us, and the band were just unbelievable in the studio." Quite right, Reg.
Watch Elton John perform "Rocket Man" live in 1972
Related: Our Album Rewind of Madman Across the Water
John's farewell tour continues. Tickets are available here and here.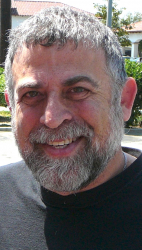 Latest posts by Mark Leviton
(see all)