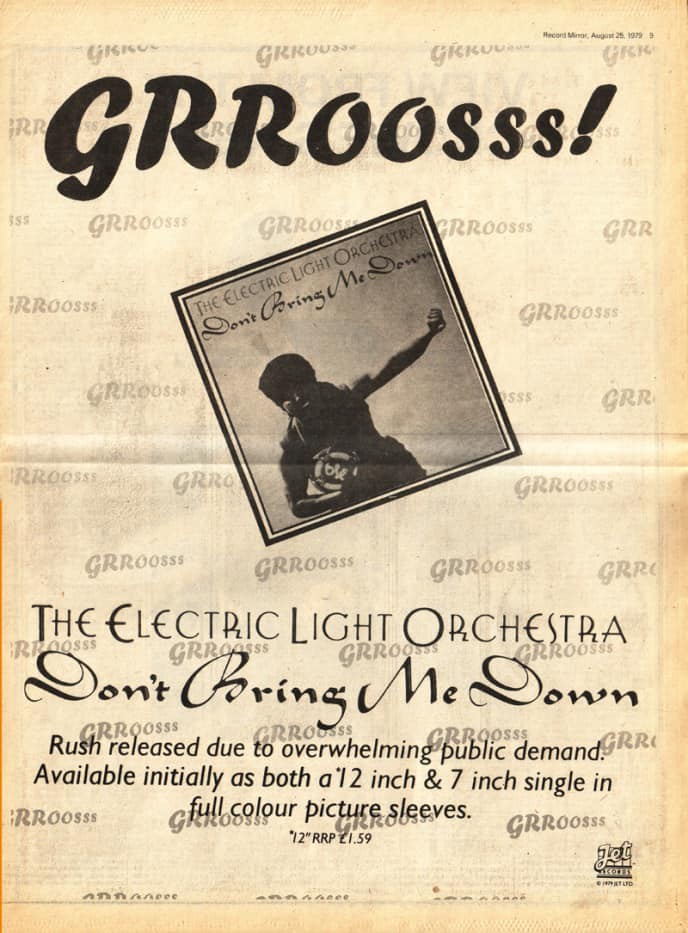 The list of well known misheard lyrics in classic rock songs generally begins with Jimi Hendrix's "Purple Haze," where listeners have misinterpreted the line "'scuse me while I kiss the sky" for "'scuse me while I kiss this guy."
Many thought The Beatles were singing about "the girl with colitis goes by" in "Lucy in the Sky With Diamonds." Or that the Monkees' were making fun of an unattractive girl in "I'm a Believer" when they supposedly sang "Then I saw her face, now I'm gonna leave her." There's even an out-of-print book from 1995 called 'Scuse Me While I Kiss This Guy: And Other Misheard Lyrics.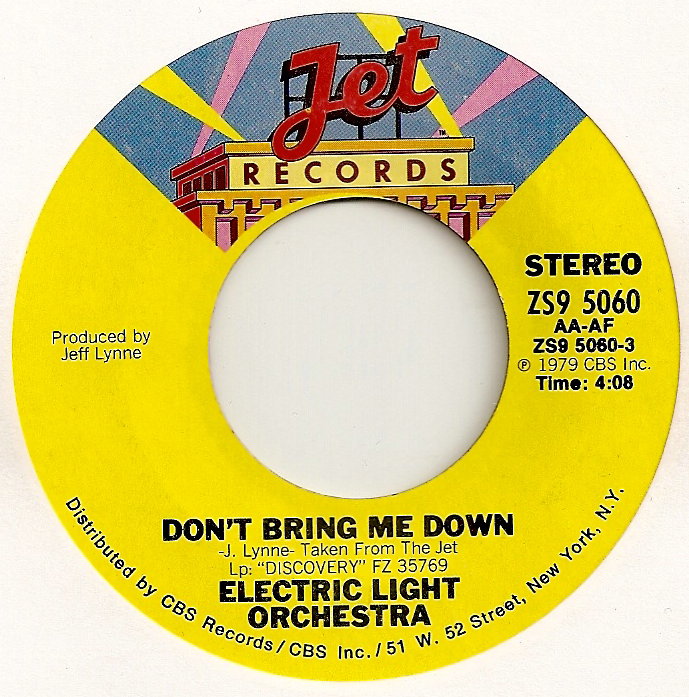 When Jeff Lynne wrote "Don't Bring Me Down" for the Electric Light Orchestra's 1979 album, Discovery, he, er, discovered that he had unwittingly caused confusion with one of the song's throwaway lyrics. As he explained on the VH1 series Storytellers: "You know that little daft bit in there that goes [unintelligible]. I just made it up in the studio. It was actually 'groose,' which happens to mean something. The engineer was German and he said 'How did you know that word?' And I said: 'What word?' And he said 'Groose… it means greetings in German.' I said: "That's good… I'll leave it in."
He continues: "We started going on tour and every time we played [it] everyone used to sing 'Bruce,' so I said 'Ah, f*ck it, I'll sing Bruce as well'!"
Watch Lynne tell the story during an interview for SiriusXM's Classic Vinyl channel, this time with a Bruce Willis reference
Related: Our review of Jeff Lynne's ELO in New York on August 21, 2018
Watch Lynne and Co perform "Don't Bring Me Down" in 2016
Incidentally, of the dozens of singles ELO has released, guess which one is their highest-charting effort in the U.S.? Well, before 1979 the answer would have been 1977's "Telephone Line." The band have a total of seven Top 10 singles on the Hot 100. "Don't Bring Me Down" is their biggest at #4, which it reached on September 22, 1979.
Lynne was born Dec. 30, 1947. When Jeff Lynne's ELO tours again, tickets will be available here and here.
Listen to the studio version

Latest posts by Best Classic Bands Staff
(see all)