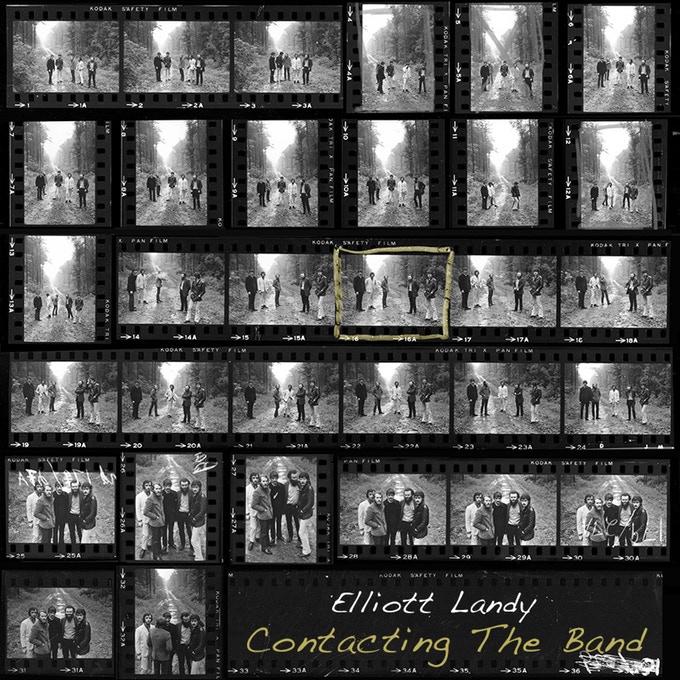 Photographer Elliott Landy, best known for his iconic images of The Band, Bob Dylan (the Nashville Skyline album cover), and fellow classic rock legends Jimi Hendrix, Janis Joplin, Van Morrison (the Moondance album cover), Jim Morrison, and more, has announced the launch of his new Kickstarter campaign for his second photographic book on The Band, Contacting The Band. The book will feature over 120 pages of enlarged contact sheets, allowing Band fans a true, behind-the-scenes look at the process and frame-by-frame progression of his famous photo sessions for the albums Music From Big Pink and The Band, including personal sessions with the group at home and on the road.
Landy also served as the official photographer for the 1969 Woodstock Festival.
Elliott's first book on the group, The Band Photographs 1968-1969, was the highest funded photography book in Kickstarter history when it was launched in December 2014.
Related: Best Classic Bands was there when Landy reunited with The Band's Robbie Robertson last fall
The new Kickstarter campaign offers unique and exclusive rewards and special pricing for some of Landy's best known photographs of The Band. The new title will be the same size (12 x 12 inches) with the same high quality printing and heavyweight paper as the previous book. The book will be printed in two formats, a Signature Edition ($85) and a Deluxe Limited Edition ($400).
The contact sheets will be reproduced 25 to 100 percent larger than their actual size, making it much easier and far more pleasant to look at the photos. Some of the best images from each contact sheet will be printed full page, accompanied by descriptions and anecdotes.
The Deluxe Limited Edition will be signed and numbered by Landy on the opening page in gold ink. It will featured an embossed cloth hardcover and enclosed in a custom printed cloth covered slipcase.
For further details, and to order, click here.
Related: Our interview with Landy on his work with The Band

Latest posts by Best Classic Bands Staff
(see all)