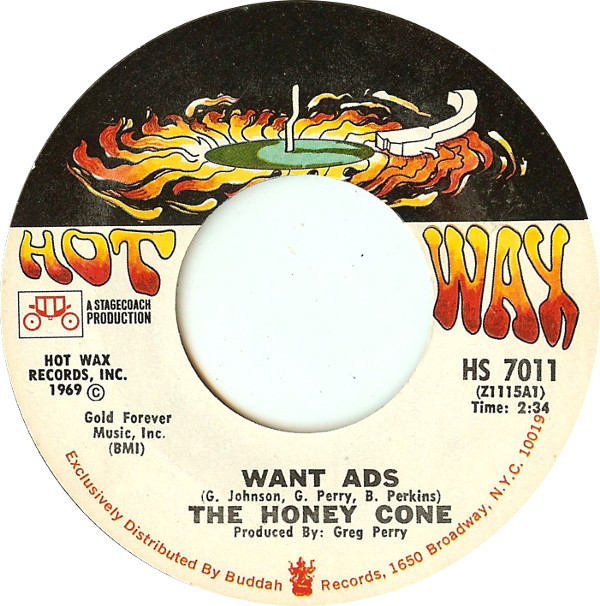 Edna Wright, the lead singer of the female vocal trio Honey Cone, who scored a #1 pop and R&B hit with "Want Ads" in 1971, died Saturday (September 12). Wright, younger sister of Rock and Roll Hall of Fame member Darlene Love, suffered from COPD and was having difficulty breathing. Though attempts were made to revive her, she suffered a heart attack at Encinco Medical Center. Wright was 76.
Love wrote, "I'm in complete shock and so heartbroken by the sudden loss of my beautiful baby sister Edna. Please keep me and my family in your prayers during this very sad time for us. 😢💔🙏."
In her pre-Honey Cone days, Wright sang backup for various artists, including Ray Charles and the Righteous Brothers. As a solo artist in the '60s, she used the pseudonym Sandy Wynns to record a solo single, "A Touch of Venus," for the Champion label.
But it was in 1969 that Wright's best-known role got underway when she formed Honey Cone with Shelly Clark and Carolyn Willis. After several mid-chart singles, the trio struck gold with "Want Ads" on the Hot Wax label. The song debuted on the Hot 100 at #79 on April 10, 1971. Within nine weeks on the chart, it reached #1 and remained there for 3 weeks, selling over one million copies.
The week the song first reached #1, it overtook the Rolling Stones' "Brown Sugar" at the top. Other songs in the Top 10 that week included Ringo Starr's "It Don't Come Easy," the Carpenters' "Rainy Days and Mondays" and Carole King's "It's Too Late."
Two hits followed that year: "Stick-Up," which reached #1 on the R&B chart (#11 pop) and "One Monkey Don't Stop No Show."
Honey Cone broke up in 1973. Later, Wright provided background vocals for a variety of artists, including Kim Carnes, U2, and Andrae Crouch in the '80s and Maria McKee and Aaron Neville in the '90s.
Her Honey Cone mates shared their grief. "Working together with Edna was magical," said Willis. "My heart is broken."
"I am blessed to have shared such an inspiring part of my career with her." said Clark. "She was a force who was loved by so many, including me."
Wright leaves behind her husband, Greg Perry, who co-wrote and produced "Want Ads," their children Joel and Melodye, and a grandaughter.
Related: Musicians we've lost in 2020

Latest posts by Best Classic Bands Staff
(see all)