When Eddie Murphy Became a Star With '48 Hrs.'
by Greg Brodsky
The 1980-81 season of Saturday Night Live was a fallow one. For a variety of reasons, the beloved original members of The Not Ready For Prime-Time Players—as the cast was known then—the series' creator, Lorne Michaels, and its top-notch writing staff had departed 30 Rockefeller Plaza, where the show was produced. For a single season, Jean Doumanian produced the series, and her brief reign is considered tumultuous. An entire cast needed to be assembled and Joe Piscopo and Gilbert Gottfried were among the newcomers. Four episodes in, a 19-year-old comedian became a featured player. His name: Eddie Murphy.
Towards the end of that sixth season, Doumanian was shown the door. Her replacement was Dick Ebersol, who as Director of NBC's Weekend Late Night Programming—yeah, that was really a title—had hired Michaels to oversee SNL when it first launched.
By the time the 1981-82 season began under Ebersol's oversight, cast members Piscopo and Murphy were joined by Bill Murray's older brother Brian Doyle-Murray, and Julia Louis-Dreyfus, among others.
Watch "Frank Sinatra" and "Stevie Wonder" perform on SNL
Murphy became a breakout star. By episode two, he debuted his Buckwheat character. In March 1982, Murphy donned the Gumby costume for the first time. Two months' later, as the season ended, Murphy, now all of 21, began making his feature film debut in 48 Hrs.
Once director-writer Walter Hill had his white male lead in Nick Nolte, the search was on for a black male co-star. By then, Richard Pryor, who was originally envisioned for the role, was too big of a star. The choice of Murphy as wise-cracking prison inmate Reggie Hammond, who is given a 48-hour leave to help Nolte's no-nonsense San Francisco PD inspector Jack Cates capture two vicious cop-killers proved masterful.
Season eight of Saturday Night Live began on September 25, 1982, with Murphy the sketch comedy series' clear star. On December 8, 48 Hrs. opened at theaters. Three nights' later, as the audience tuned in to NBC expecting to see Nolte host SNL, the guest "host" was none other than cast member Eddie Murphy. (Nolte had taken ill and there was no time to find a traditional replacement.)
Like other classic buddy male-male and female-female movie pairings before and after them like the Lethal Weapon series (Mel Gibson, Danny Glover) and 2013's The Heat (Melissa McCarthy, Sandra Bullock), 48 Hrs. exhibits a blend of comedy and thrill-packed tension.
The mismatched pair portrayed by Nolte and Murphy clash repeatedly but eventually earn each other's respect. Not surprisingly, Murphy has several scenes in which his character gets to show off his street-wise prowess, including the memorable bar scene.
In his review, Roger Ebert wrote: "What makes the movie special is how it's made. Nolte and Murphy are good, and their dialogue is good, too—quirky and funny."
[The dialogue that Ebert refers to includes a number of now- cringe-inducing epithets by Nolte's character towards Murphy's.]
48 Hrs. went on to earn $78 million at the box-office. While the number may not seem particularly big, it was good enough to rank #7 for all of 1982's releases, when just five films topped the $100 million mark.
The film made Murphy, born April 3, 1961, a Hollywood star and he followed it up a year later with Trading Places (opposite Dan Aykroyd) and Beverly Hills Cop, 1984's top-grossing film.
Murphy's final live performance as a SNL cast member was on February 25, 1984. He returned to guest host the show on December 15, 1984.
Related: Watch the classic Mister Robinson's Neighborhood Christmas sketch
Murphy received three Emmy Award nominations for his Saturday Night Live work, though he failed to win. He was back for the series' 45th season when he appeared as its guest host on December 21, 2019.
On Sept. 19, 2020, he finally earned his first Emmy for Outstanding Guest Actor in a Comedy Series for that appearance.
Check out Eddie Murphy's #Emmy acceptance speech for Outstanding Guest Actor In A Comedy Series for @nbcsnl. Congrats again, Eddie! pic.twitter.com/o2Tuptr8HV

— Television Academy (@TelevisionAcad) September 20, 2020
His 2019 feature film, Dolemite is My Name, is available on Netflix. It has a 97% positive rating on Rotten Tomatoes. The Washington Post raved: "[Murphy's] back, baby, in a performance so big and so generous that it virtually busts through the screen."
The film received a Golden Globe nomination for Best Motion Picture – Musical or Comedy. (Murphy was nominated for Best Actor – Motion Picture Musical or Comedy.) He has earned one Academy Award nomination: for Best Supporting Actor in 2006's Dreamgirls.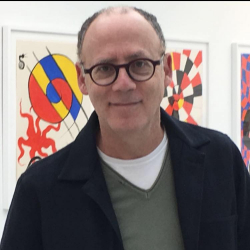 Latest posts by Greg Brodsky
(see all)