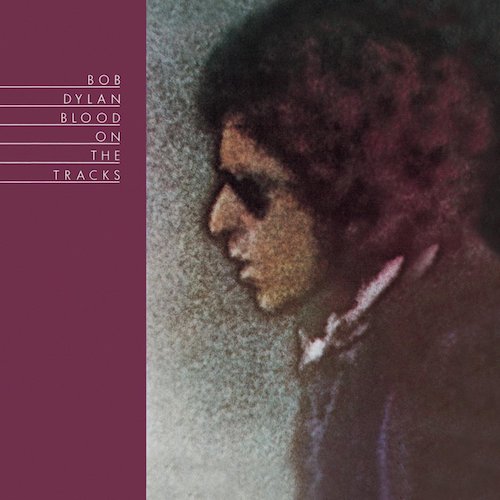 A feature film based on Bob Dylan's classic 1975 album Blood on the Tracks is coming to the big screen. The film—about which details are still scarce—will be directed by Luca Guadagnino, best known for directing last year's Call Me By your Name, and written by Richard LaGravenese, the screenwriter behind the multiple Emmy-winning 2013 Liberace bio Behind the Candelabra. The film, which will be made by RT Features, will be executive-produced by the production company's Sophie Mas, Lourenço Sant' Anna Marco Morabito.
The principals have not disclosed what the plot of the film will be, other than to say that it is inspired by the Dylan album and that it is based on an idea by Rodrigo Teixeira.
Guadagnino's most recent directorial credit is the remake of the thriller Suspiria currently in theaters.
In a quote published in Variety, Teixeira said, "Bringing this project to life is a dream to me. We worked for a very long time to find the right way into Bob Dylan's work and having collaborators such as Luca and Richard are an absolute privilege."
Related: Our look back at Blood on the Tracks
Blood on the Tracks, Dylan's 15th studio album, was released on Columbia Records and is largely based on the artist's marital discord at the time. The next release in Sony Legacy's Dylan Bootleg Series is a greatly expanded look at the album. Titled More Blood, More Tracks, the 14th volume in the series, it will be available in numerous configurations on Nov. 2. A limited deluxe 6-CD set, it includes "every surviving take" of the original 1974 recording sessions in New York and Minneapolis, encompassing over 70 previously unreleased recordings.
The new release is also available as a single CD or 2-LP set that "assembles 10 of the most emotionally resonant alternate takes of each of the 10 songs appearing on the original album plus a previously unreleased version of 'Up to Me.'"
Bonus video: Listen to a bootleg of the New York sessions for the original album

Latest posts by Best Classic Bands Staff
(see all)