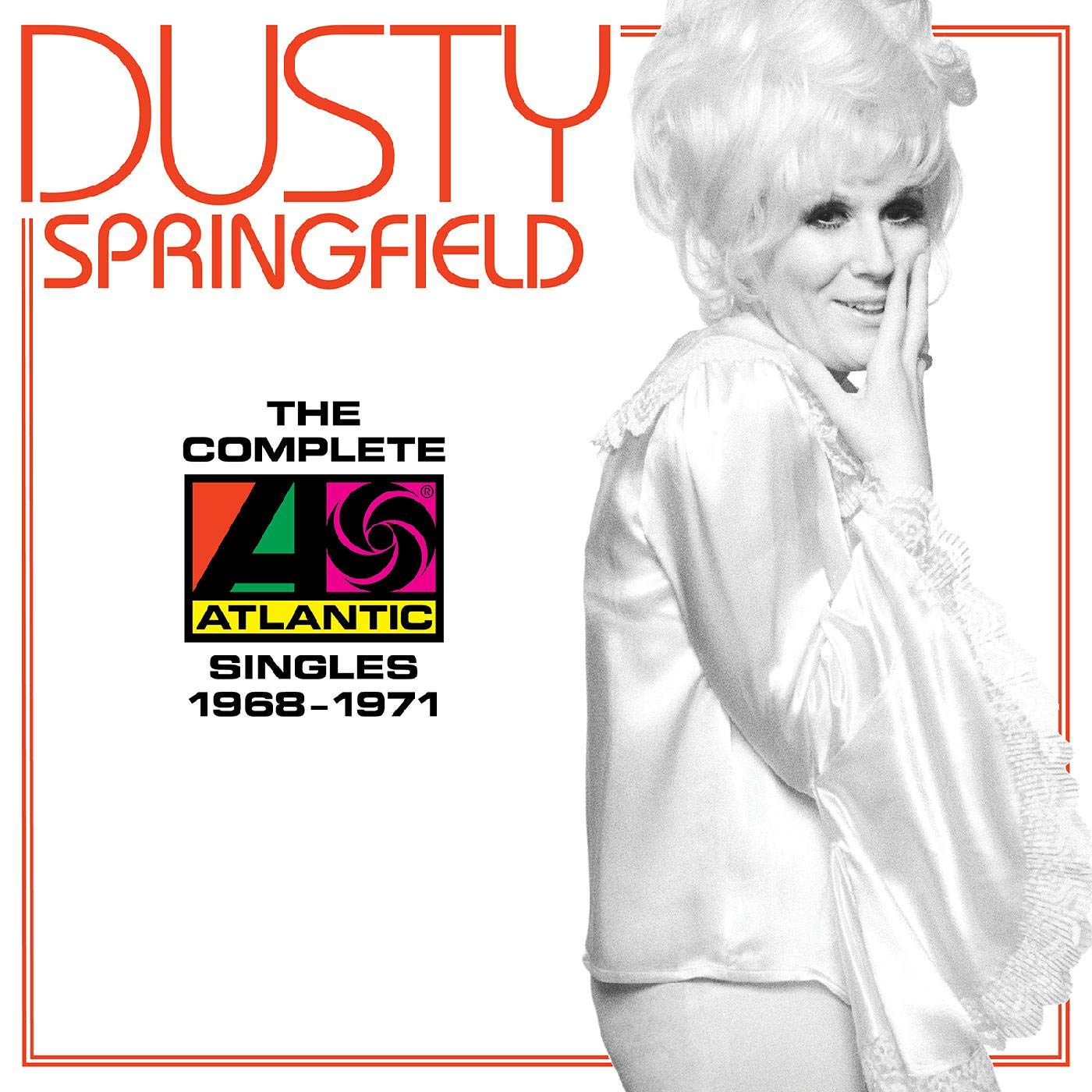 Dusty Springfield's singles for Atlantic Records, including such classics as "Son of a Preacher Man" and "The Windmills of Your Mind," are the subject of a new collection. Dusty Springfield: The Complete Atlantic Singles 1968-1971 presents the A and B-sides of all dozen singles she recorded for the label in their original mono single mixes. The new CD collection arrived Feb. 5, 2021, via Real Gone Music.
From the Dec. 16 announcement: In 1968, Springfield was already an international superstar with 15 hits under her belt for the Philips label when she decided it was time for a change. What followed was one of the most legendary and momentous label moves in pop music history: Dusty decamped to Atlantic Records, where, under the tutelage of Jerry Wexler, Tom Dowd, and Arif Mardin, she recorded one of the greatest albums of all time, Dusty in Memphis, before moving on to Philly soul ("Brand New Me").
Watch Springfield performing "Son of a Preacher Man" on The Ed Sullivan Show on Nov. 24, 1968
Only eight of the 24 tracks have been on CD, and these singular sides highlight how the move to a more R&B sound at Atlantic (also aided by producers Gamble & Huff and Jeff Barry with such players as the Memphis Boys and the Sweet Inspirations) brilliantly capitalized on the smoky tones of her mezzo-soprano to create some of the most potent blue-eyed soul ever recorded.
The collection has been mastered by Mike Milchner from original tape sources, annotated by Joe Marchese, and features copious photos.
See the complete track listing below the links.
Related: Our Album Rewind of 1969's Dusty in Memphis
Listen to the mono version of "The Windmills of Your Mind"
Dusty Springfield: The Complete Atlantic Singles 1968-1971 Track Listing
1. SON OF A PREACHER MAN
2. JUST A LITTLE LOVIN' (Early In The Mornin')
3. DON'T FORGET ABOUT ME
4. BREAKFAST IN BED
5. THE WINDMILLS OF YOUR MIND
6. I DON'T WANT TO HEAR IT ANYMORE
7. WILLIE & LAURA MAE JONES
8. THAT OLD SWEET ROLL (Hi-De-Ho)
9. IN THE LAND OF MAKE BELIEVE
10. SO MUCH LOVE
11. A BRAND NEW ME
12. BAD CASE OF THE BLUES
13. SILLY, SILLY FOOL
14. JOE
15. I WANNA BE A FREE GIRL
16. LET ME GET IN YOUR WAY
17. LOST
18. NEVER LOVE AGAIN
19. WHAT GOOD IS I LOVE YOU
20. WHAT DO YOU DO WHEN LOVE DIES
21. HAUNTED
22. NOTHING IS FOREVER
23. I BELIEVE IN YOU
24.SOMEONE WHO CARES

Latest posts by Best Classic Bands Staff
(see all)