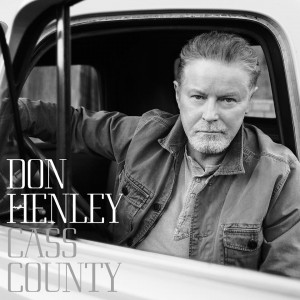 Using the platform of a national TV appearance – and the expectation that doing something controversial would go viral – Don Henley appeared on The Late Show with Stephen Colbert Monday night to go after Republican presidential candidate Donald Trump.
In a new song, "Too Much Pride," from his imminent solo country album Cass County (due this Friday on Capitol), Henley sang: "You don't have to be right, Donald, all of the time. You can't go on with all of these axes to grind.  So why don't you lighten up and let it ride."
And later: "Now listen Mister Trump: Empires rise, empires fall. You stick around here long enough, you see it all. Now it looks like it's gone nationwide… too much pride." And: "Just like a weed in the garden, asking for trouble if you let it in."
If he chooses to respond, Trump won't have to wait long. He'll be Colbert's guest on The Late Show tonight (9/22).
Cass County is a country album and features collaborations with genre stars Merle Haggard, Dolly Parton, Martina McBride, Miranda Lambert, Vince Girl and others, as well as one with Mick Jagger. The Eagles co-founder and longtime Democratic party supporter starts a six-week tour on October 3rd to promote the LP, his first solo outing in 15 years. Tickets can be purchased here.

Latest posts by Best Classic Bands Staff
(see all)