Rhino has announced the release of CD and LP sets of all six of Dire Straits' studio albums. Dire Straits: The Studio Albums 1978-1991 will be available on Oct. 9 as a six-CD collection in a deluxe clamshell box, with the CDs housed in mini-LP style cardboard wallets. Each album will include a poster with the original sleeve artwork (including lyrics and credits). The set will also be available as a newly re-cut eight-LP collection on 180-gram vinyl.
The band emerged on the U.K. club and pub circuit in 1977, led by singer-songwriter, record producer, and composer Mark Knopfler.
Dire Straits' sound helped to define the late 70s and early 80s with such classic rock hits as "Sultans Of Swing," "Romeo And Juliet," "Money For Nothing" and "Walk Of Life." Their 1985 album, Brothers in Arms, was a global #1 and double Grammy® Award winner.
Related: Our feature on "Sultans of Swing," an unlikely hit
Dire Straits: The Studio Albums 1978-1991 is a reissue from several years ago. It features the albums Dire Straits (1978), Communiqué (1979), Making Movies (1980), Love Over Gold (1982), Brothers in Arms (1985) and On Every Street (1991).
Dire Straits: The Studio Albums 1978-1991 CD Track Listing
CD 1 – Dire Straits
1. "Down To The Waterline"
2. "Water Of Love"
3. "Setting Me Up"
4. "Six Blade Knife"
5. "Southbound Again"
6. "Sultans Of Swing"
7. "In The Gallery"
8. "Wild West End"
9. "Lions"
CD 2 – Communiqué
1. "Once Upon A Time In The West"
2. "News"
3. "Where Do You Think You're Going?"
4. "Communiqué"
5. "Lady Writer"
6. "Angel Of Mercy"
7. "Portobello Belle"
8. "Single-Handed Sailor"
9. "Follow Me Home"
CD 3 – Making Movies
1. "Tunnel Of Love"
2. "Romeo And Juliet"
3. "Skateaway"
4. "Expresso Love"
5. "Hand In Hand"
6. "Solid Rock"
7. "Les Boys"
CD 4 – Love Over Gold
1. "Telegraph Road"
2. "Private Investigations"
3. "Industrial Disease"
4. "Love Over Gold"
5. "It Never Rains"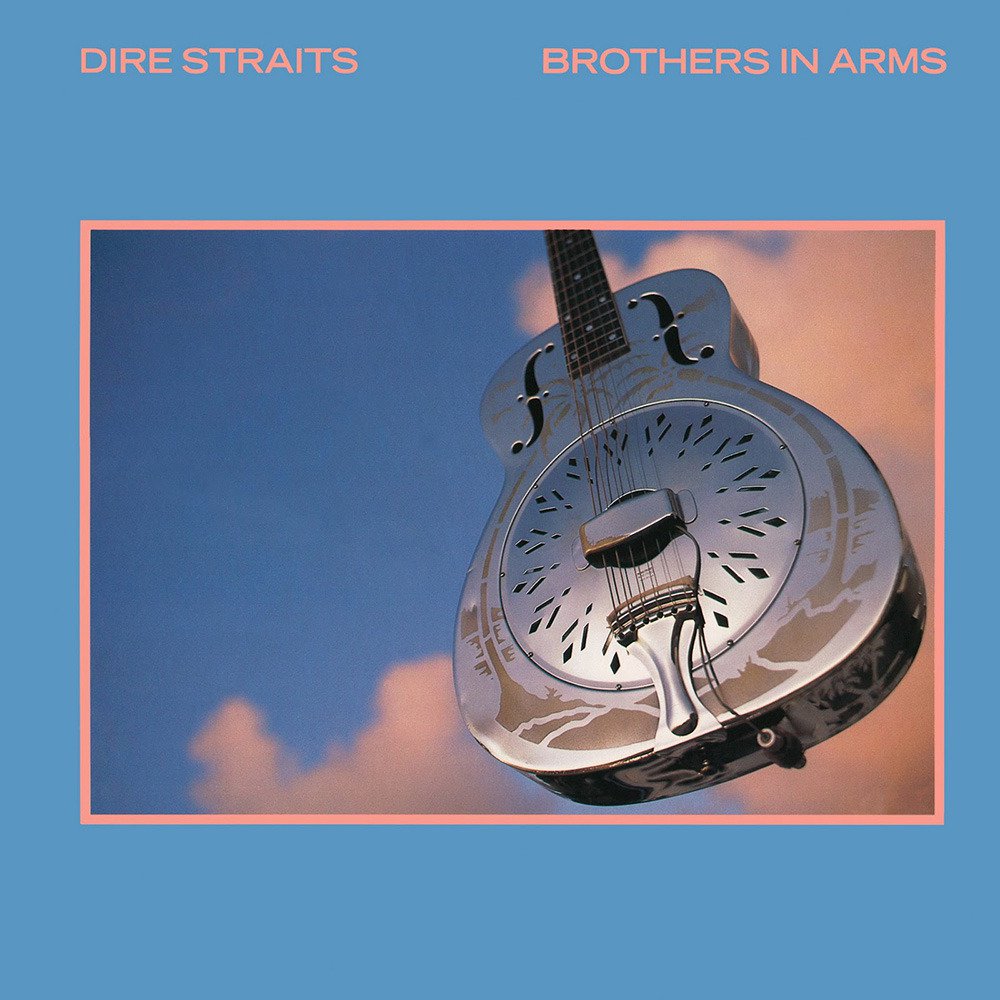 CD 5 – Brothers in Arms
1. "So Far Away"
2. "Money For Nothing"
3. "Walk Of Life"
4. "Your Latest Trick"
5. "Why Worry"
6. "Ride Across The River"
7. "The Man's Too Strong"
8. "One World"
9. "Brothers In Arms"
CD 6 – On Every Street
1. "Calling Elvis"
2. "On Every Street"
3. "When It Comes To You"
4. "Fade To Black"
5. "The Bug"
6. "You And Your Friend"
7. "Heavy Fuel"
8. "Iron Hand"
9. "Ticket To Heaven"
10. "My Parties"
11. "Planet Of New Orleans"
12. "How Long"
Related: Dire Straits' bizarre (and overdue) 2018 Rock Hall induction

Latest posts by Best Classic Bands Staff
(see all)