David Crosby's Solo Debut, 'If I Could Only Remember My Name,' Gets 50th Anniversary Edition
by Best Classic Bands Staff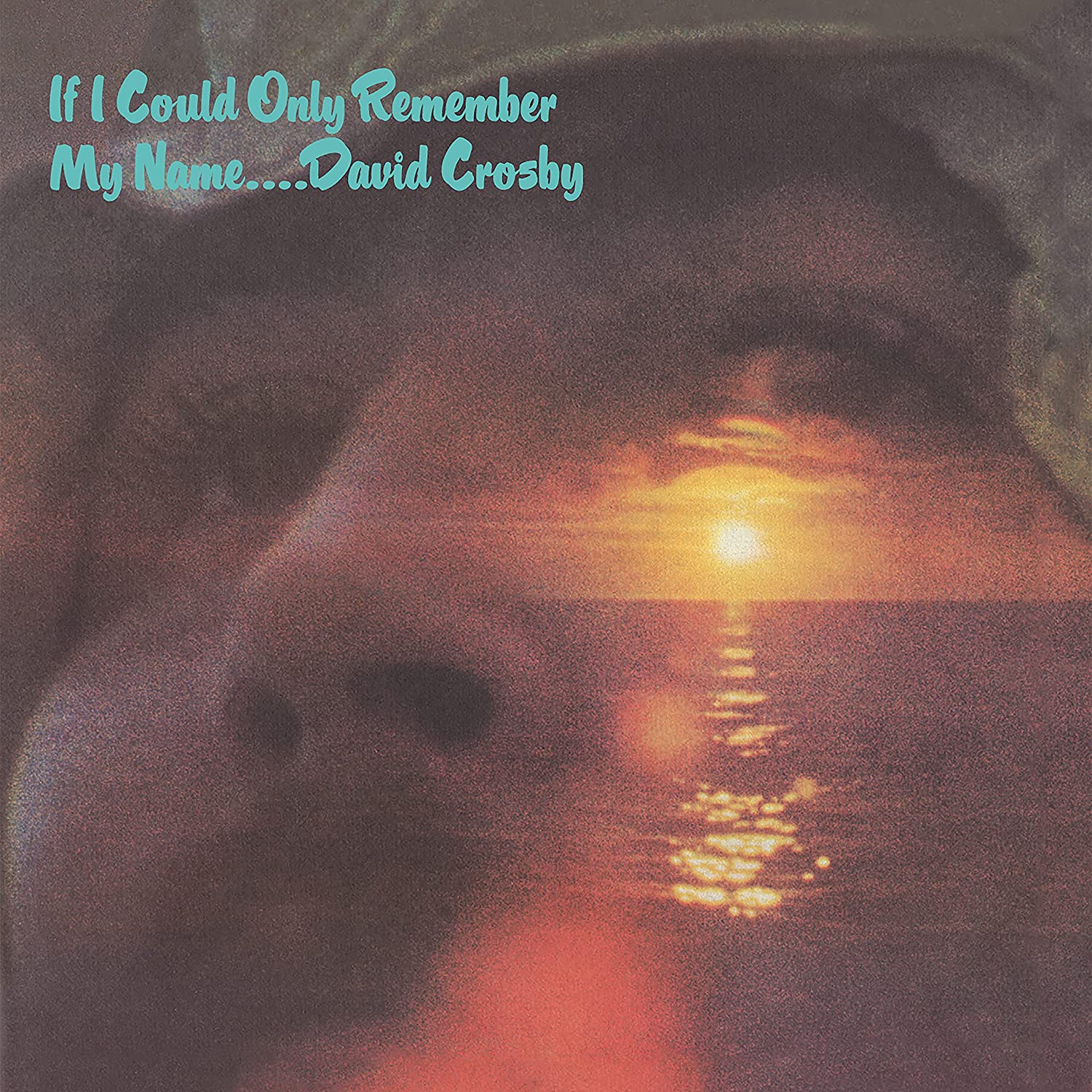 David Crosby's solo debut, If I Could Only Remember My Name, has received an expanded 50th Anniversary edition, on October 15, 2021, via Rhino. The album, dismissed by critics when it came out in 1971, has earned appreciation in subsequent years for its stacked harmonies and haunting lyrics about loss and confusion. Though billed as a solo album, it was anything but a one-man project. Instead, it was one of his most collaborative efforts, featuring an all-star cast of players that included members of the Grateful Dead, Jefferson Airplane, and Santana, along with Graham Nash, Joni Mitchell, Neil Young, and others.
Rhino has released a 2-CD and 2-LP set on 18-gram vinyl, with the album remastered from the original analog tapes, accompanied by a bonus disc that features a dozen unreleased demos, outtakes, and alternative versions. (Listen to many of them below.) The new remaster was overseen by original album engineer Stephen Barncard with restoration and speed correction using Plangent Processes.
A previously unreleased demo from the sessions, "Riff 1," was released on Sept. 2, the day of the announcement.
When Crosby started recording the album in 1970, he was grieving the death of his longtime girlfriend Christine Hinton, who was killed in a car accident a year earlier. At the time, Wally Heider Studios in San Francisco became a refuge for Crosby, who remembers Jerry Garcia showing up nearly every night. "There'd be that grin, and then that look in the eyes, and this fascination with the music," Crosby recalls. "Easy, not forced, graceful, fun, ever-present. It was a kindness, I'm pretty sure. Jerry never said that, never even implied it. Just, 'Hey, I heard you were doing something. What are you doing? Let's do something."
The album was originally released on Feb. 22, 1971, as the members of Crosby, Stills, Nash and Young, were busy collectively and individually. Best Classic Bands' Album Rewind notes "the album evoked the anything-goes attitude that was so prevalent during the sunset of the '60s just prior to the hard political realities that were encroaching on the early '70s.
The second disc includes nearly an hour of unreleased recordings from the making of If I Could Only Remember My Name. Together with producer Paul Rothchild, Crosby recorded early versions of songs like "Tamalpais High (At About 3)" and more.
Those tracks are joined by several unreleased session recordings, including "Coast Road," "Dancer," and an alternate version of "Cowboy Movie" that features Neil Young soloing instead of Garcia.
Listen to a session outtake of "Coast Road" and the previously unreleased demo of "Laughing"
The complete track listing appears below the links.
If I Could Only Remember My Name 50th Anniversary Edition CD Track Listing
Disc One: Original Album
1. "Music Is Love"
2. "Cowboy Movie"
3. "Tamalpais High (At About 3)"
4. "Laughing"
5. "What Are Their Names"
6. "Traction In The Rain"
7. "Song With No Words (Tree With No Leaves)"
8. "Orleans"
9. "I'd Swear There Was Somebody Here"
Bonus Track
10. "Kids And Dogs"
Listen to the harmonies on "Kids and Dogs"
Disc Two: Bonus Tracks
Demos
1. "Riff 1" – Demo *
2. "Tamalpais High (At About 3)" – Demo *
3. "Kids And Dogs" – Demo *
4. "The Wall Song" – Demo *
5. "Games" – Demo *
6. "Laughing" – Demo *
7. "Song With No Words (Tree With No Leaves)" – Demo
8. "Where Will I Be" – Demo *
Sessions
9. "Cowboy Movie" – Alternate Version *
10. "Bach Mode" – Pre-Critical Mass *
11. "Coast Road" *
12. "Dancer" *
13. "Fugue" *
* Previously unreleased
Listen to the extended, alternate version of "Cowboy Movie," with Neil Young soloing

Latest posts by Best Classic Bands Staff
(see all)