Crowded House Returns With 'Dreamers Are Waiting': Review
by Jeff Burger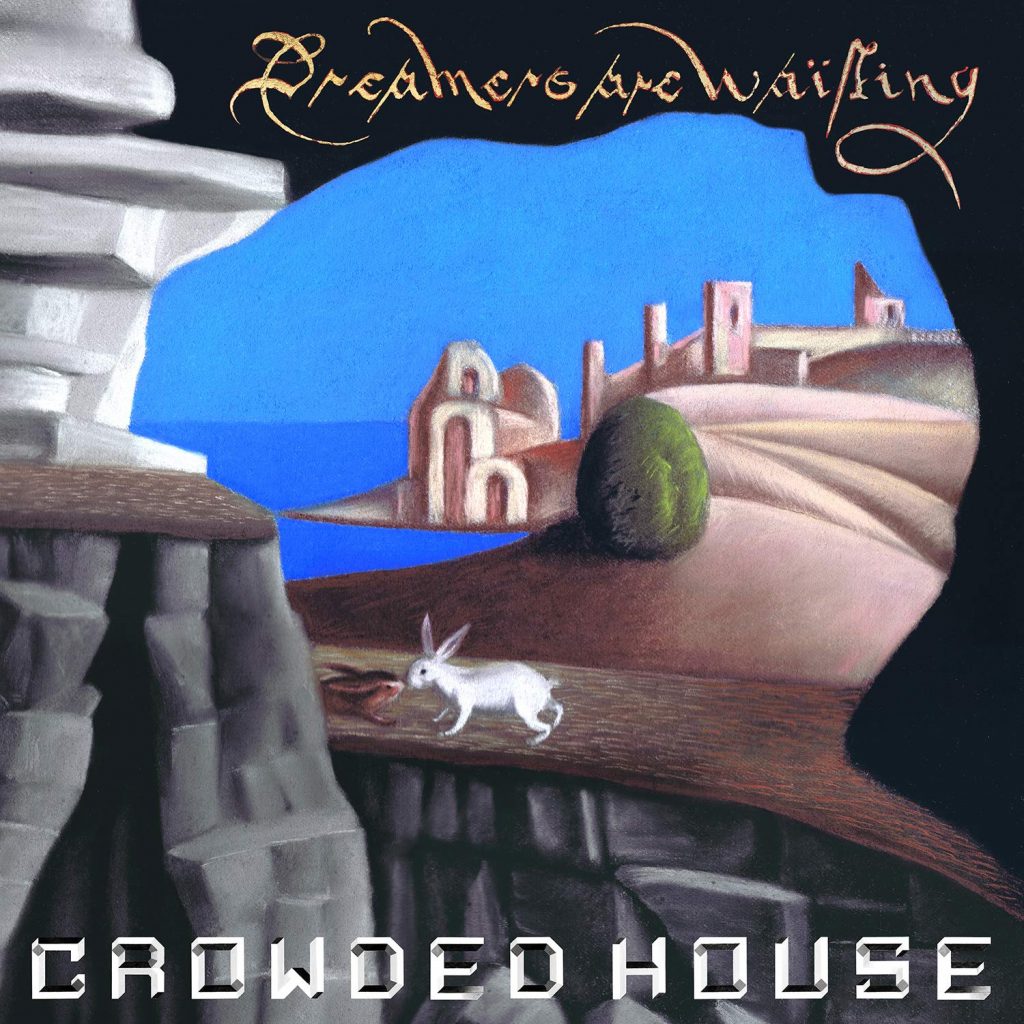 During the past decade, a more appropriate name for Crowded House might have been Abandoned House. Though prime mover Neil Finn has kept busy with solo projects—including his own CDs and playing with Fleetwood Mac—the group has not performed or issued any new studio albums since 2010's Intriguer.
Don't dream it's over, though, because it's not: after a 10-year hiatus, Crowded House is back—sort of—with a seventh studio LP called Dreamers Are Waiting, released in June 2021. "Sort of" because after numerous personnel changes, the group now includes only two founding members: vocalist, guitarist, keyboard player, and principal songwriter Finn and bassist Nick Seymour.

Rounding out the current band are keyboardist Mitchell Froom, who produced the first three Crowded House albums as well as many other records, and Finn's multi-instrumentalist sons, Liam and Elroy, who get songwriting credits on several of the 12 tracks. (Finn's brother Tim, who played with him in Split Enz, also gets a composing credit and his wife, Sharon, provides backing vocals on one number. Maybe the most fitting name for the group at this point would be Finn's House.)
Watch the official video for "Whatever You Want," from Crowded House's 2021 release Dreamers Are Waiting
Given all the changes, it's not surprising that Dreamers Are Waiting doesn't sound quite like the group's early work. It does, however, recall Finn's solo albums with lush, richly textured, understated music that may not grab you immediately but ultimately gets into your head and stays there. Ear candy like "Start of Something," the dreamy "Goodnight Everyone," and the Beatlesque "Real Life Woman" are among the many reasons to pick up this CD.
Listen to "Start of Something"
Related: Neil Finn joined Fleetwood Mac in 2018. Here's how we reported it.
Listen to "Real Life Woman"
Crowded House have a 2022 tour. Tickets are available here.
Latest posts by Jeff Burger
(see all)