Creedence Clearwater Revival's 'Bayou Country': Proud & Loud
by Mark Leviton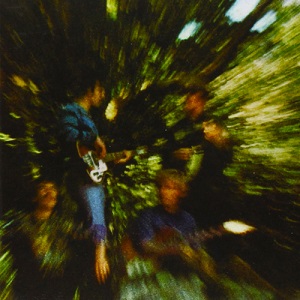 In the autumn of 1968, John Fogerty was living in a small apartment in El Cerrito, Calif., with his wife and children. The band he formed with his older, guitar-playing brother Tom and two buddies from Portola Junior High School, bassist Stu Cook and drummer Doug Clifford, had been kicking around for several years, first as the Blue Velvets and the Golliwogs, and then Creedence Clearwater Revival. Released by Fantasy Records, the small indie label in nearby Berkeley, CCR's eponymous debut LP had reached #52 on the national album chart in Billboard, and along with their solid live performances created considerable buzz in the hot San Francisco music scene. Now that he'd been officially discharged from his part-time commitments to the National Guard, Fogerty wondered if the band was really a long-term prospect.
The first 45 rpm song Fantasy promoted to AM radio, "Susie Q (Part One)," had been a minor pop/country hit for Dale Hawkins in 1957, and was edited from the incendiary eight-and-a-half-minute album take. Creedence's version reached #11 on Billboard's singles chart. But as Fogerty told Pitchfork's Joshua Klein in 2007, recalling his evaluation of the band's position at the time, "We're on the tiniest record label in the world, there's no money behind us, we don't have a manager, there's no publicist. We basically had none of the usual star-making machinery, so I said to myself I'm just going to have to do it with the music."
Related: Our interview with Stu Cook and Doug Clifford
While their label made plans to issue a follow-up single, a suitably howling version of Screamin' Jay Hawkins' 1956 R&B novelty "I Put a Spell on You" that led off Creedence Clearwater Revival, the band traveled to RCA's Studio A in Hollywood to record another full album. Perhaps the magic that had attended several Rolling Stones sessions there (including the one that yielded "[I Can't Get No] Satisfaction") might rub off?
John Fogerty was used to keeping notebooks full of song ideas, and then waiting for them to develop as he sat staring at his apartment wall in a kind of meditative state. He told writer David Cavanagh, "There was nothing hanging on the wall, because I didn't have any money for paintings. It was just a beige wall. It was a blank slate, a blank canvas. But it was also exciting. I could go anywhere and do anything because I was a writer. I was conjuring that place deep in my soul that was me." He sometimes wrote from 9 p.m. to 4 a.m.
Despite never venturing far from the Bay Area, Fogerty was obsessed with the sound and culture of the South, drawing ideas from TV shows, records and gritty movies like 1941's Swamp Water, set in Louisiana. In 1985 he told this writer his songs were "acts of imagination," combining dreams with structure: "A teacher of mine used to say, 'Write about what you know. A good story has to have a beginning, a middle and an end.' It's so obvious. I think I'm a pretty good pop writer…I do go after detail."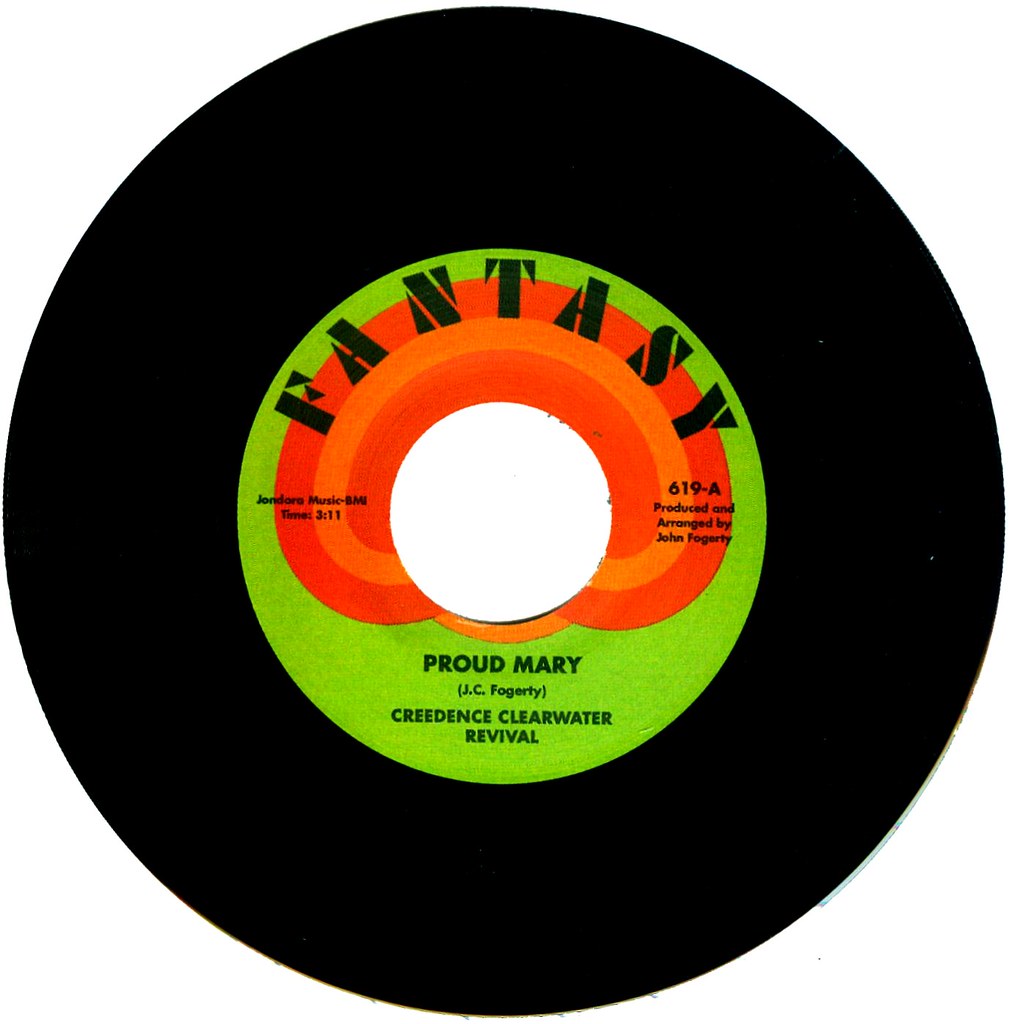 The sessions that became Bayou Country began with a brand-new song called "Proud Mary" that Fogerty was still tinkering with. It had started with lyrics about a washerwoman's hard life, coupled to Fogerty's desire to emulate the dramatic four-note opening of Beethoven's Fifth Symphony. Various fragments coalesced when Stu Cook, watching the TV show Maverick with the guys, remarked, "Hey, riverboat, blow your bell," during a scene on the Mississippi River. Rewriting the opening chords to evoke a paddlewheel, Fogerty painted a picture of his imaginary South, where he "Cleaned a lot of plates in Memphis/Pumped a lot of 'pane down in New Orleans." (He meant 'pane as in propane, but others heard it as "pain," a reference to drug use, and when Ike Turner later got his hands on the lyrics, the word became "'tane," short for "octane.")
Related: John Fogerty talks about writing "Proud Mary"
Everyone except Clifford immediately knew "Proud Mary" would be a hit: he thought "Born on the Bayou" was more "greasy" and would be a better single A-side. "Born on the Bayou" certainly has a killer guitar opening, and lyrics about a "hoodoo," a not-necessarily-evil apparition that haunts a bunch of Fogerty's favorite Muddy Waters and Howlin' Wolf songs. It was chosen to lead off the album.
Ever since he took control of the four-piece from his older brother when the Golliwogs became CCR, John Fogerty was used to showing the band exactly what he wanted them to play, and how, a process he called "pre-production" in emulation of filmmakers. He also picked out certain guitars and amps that would give his own work the sonic signature he insisted on. This demanding leadership style brought constant friction to the band, and over the years Cook, Clifford and Tom Fogerty felt belittled, their contributions to recording and songwriting virtually erased every time John gave an interview. (Tom quit the band in early 1971, about 18 months before CCR called it a day; like Cook and Clifford, he never truly reconciled with John in subsequent decades.)
However tense the RCA sessions may have been, there's no disputing the musical quality on display everywhere. The band laid down every basic track live in the studio, with the multi-instrumentalist leader adding a few overdubs—and, reportedly, all the vocals—later. His growling, evocative faux-Southern voice and Steve Cropper/Pops Staples-style guitar soloing, especially on "Proud Mary" and "Born on the Bayou," lights up every track. Anyone doubting the chops of his bandmates need only sample the spectacular full-band jamming on the LP-concluding "Keep on Chooglin'" or the blues-infused creeper "Graveyard Train." Tom Fogerty on rhythm guitar knows instinctively how to support his brother, and the Cook/Clifford rhythm section is more than solid. (Pay attention to the swinging use of cymbals and the bumping bass on "Chooglin'" under John's harmonica and guitar solos.)
But, yes, John Fogerty is the star. His vocals always demand attention, loudly jumping out of the center of the mix (kudos to engineer Hank McGill). There's not really a weak cut on the album. "Bootleg" is a grinding number that epitomizes the "swampy" drive of musicians like Tony Joe White and Doug Kershaw, with a whole bunch of acoustic and electric guitars moving around in the mix.
"Penthouse Pauper" features John's piercing guitar tone, very much in the style of Quicksilver's John Cipollina, probably indicating he switched from his normal Rickenbacker to a Gibson for the track. Clifford's aggressive punctuation is terrific, maybe his best playing on the album. "Penthouse Pauper" has a lot of Wilson Pickett in the vocal, including his Alabama pronunciation. And "Good Golly Miss Molly," from the catalog of Macon, Georgia's Little Richard, is simply a lot of fun.
Bayou Country, released in January 1969 with a trippy, out-of-focus cover photo by Basul Parik, went to #7 and has sold many millions since. Amazingly, CCR released two more incredibly popular LPs in '69, Green River in August and Willy And The Poor Boys in November. The run of hit singles—"Bad Moon Rising," "Green River," "Down on the Corner"—made Creedence Clearwater Revival one of the biggest bands in the world.
The "Proud Mary" single made it to #2 in Billboard, kept out of the top spot for two weeks by Sly and the Family Stone's "Everyday People" and Tommy Roe's "Dizzy. It's one of the most recorded songs in rock history, and serves as an instantly-recognizable bridge from white country to Black funk: Elvis Presley put it into his live shows in 1970, Ike and Tina Turner's version won a Grammy in 1972, and Prince included a snippet during his 2007 Super Bowl performance. The big wheel keeps on turning, and Proud Mary keeps on burning.
Watch Creedence's performance at the 1969 Woodstock festival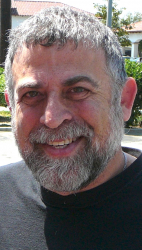 Latest posts by Mark Leviton
(see all)