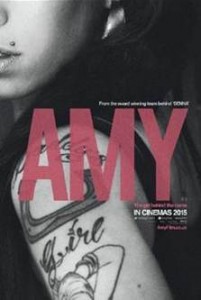 As she did in life, soulful singer Amy Winehouse continues to stir up controversy after her passing. Her family says the movie Amy by director Asif Kapadia is "misleading and contains some basic untruths" and "specific allegations made against family and management that are unfounded and unbalanced." The documentary – which features extensive unseen archive footage and previously unheard songs – premiered at the Cannes Film Festival this month and hits American theaters in New York City and Los Angeles on July 3 and nationwide a week later.
The singer's family also contends that "the film does a disservice to individuals and families suffering from the complicated affliction of addiction." Although they were initially pleased with the selection of Kapadia – who has won two BAFTA awards (the British equivalent of the Oscar) for previous films – as the director of the documentary, her father, London cab driver and singer himself Mitch Winehouse told England's The Guardian that he found it "horrible" when he first saw the completed movie (see full article here). He says the family won't pursue legal action to block its release but will have lawyers review the film for possible libel or slander suits. A representative for the filmmakers says "we approached the project with total objectivity."
Although Winehouse only released two albums in her lifetime, such songs as "Rehab," "Valerie," "Love Is a Losing Game" and "Back to Black" are already considered classics. Her struggles with alcohol and drug addiction made headlines during her brief career. She won six Grammy Awards before dying from acute alcohol poisoning on July 23, 2011 at age 27.

Latest posts by Best Classic Bands Staff
(see all)