You think you know your classic rock trivia? The point here is actually whether your friends do. We've assembled questions of chart facts for some of music's biggest names, and intentionally selected some that may seem to have obvious answers but ultimately aren't so easy.
Our goal: to help Best Classic Bands' readers spot the sucker and win a bar bet. Start studying!
Note: All chart numbers that are cited are based on the Hot 100 and the Billboard Album chart.
What Were the Two Follow-Up Singles to Pink Floyd's #1 Hit?
During their significant career, the prolific group only charted five songs on the Hot 100. "Another Brick in the Wall (Pt II)," the first single released from 1979's The Wall, was their sole #1. The album's two follow-ups were "Run Like Hell," which peaked at just #53, and hen one of their signature tunes, "Comfortably Numb."  It never charted.
The First #1 Pop Single to Feature Rap
"Rapper's Delight" by the Sugarhill Gang has the distinction of being the first single to reach the Top 40 of the Hot 100, which it did in 1979. In 1990, Vanilla Ice's "Ice Ice Baby" became the first hip hop single to top the chart. But in between, it was Blondie's 1981 song, "Rapture," that became the first single that featured rapping to reach #1.
Name The Kinks' Two Biggest Hits (Hint: They were 17 years apart)
The "sucker" pick would, of course, be their sensational and influential "You Really Got Me" from 1964, which established them as British Invasion favorites. That classic peaked at #7, as did "All Day and All of the Night." One year later, both songs were edged out by "Tired of Waiting For You," which reached #6. In 1982, they achieved that number again with "Come Dancing."
What Future Music Legend Was in Attendance When Johnny Cash Performed at San Quentin State Prison in 1959?
This isn't a trick question. We're not referring to a member of the Man in Black's band or production team. No, the future music legend with a prime seat at the New Year's Day show was a 21-year-old San Quentin inmate named Merle Haggard. He cited Cash's inspiring performance as his path toward the straight-and-narrow. Haggard went on to earn 38 #1 country hits, a Grammy Lifetime Achievement award, and was a 6x winner of the ACM's Top Male Vocalist award. [Ten years after the '59 concert, Cash returned to the prison to record his At San Quentin album. It ended up topping both the country and overall album charts, and has been certified 3x Platinum.]
Van Morrison's Highest Charting Single
The sucker picks, of course, are "Moondance" and "Brown Eyed Girl." The former wasn't released as a single until seven years after the album of the same name arrived, when the track was popular on FM radio. When it was finally issued, it peaked at a tepid #92. The latter was a solo smash in 1967, reaching #10. But it was 1970's upbeat "Domino," from the LP His Band and the Street Choir, that became his surprising highest entry, at #9.
Who Were the Other Members of John Lennon's Short-Lived Supergroup, the Dirty Mac?
In December 1968, Lennon was asked to perform for a TV special, The Rolling Stones Rock and Roll Circus. He assembled a supergroup that featured Eric Clapton, Keith Richards (on bass), and Mitch Mitchell of the Jimi Hendrix Experience. Their subsequent performance, including one where they were joined by Yoko Ono and violinist Ivry Gitlis, is believed to be Lennon's first before an audience outside the Beatles.
What Was the Only Song Written By Bruce Springsteen to Reach #1?
It's sort of a trick question. Manfred Mann's Earth Band's cover of "Blinded By the Light" reached #1 in 1977. The Pointer Sisters' recording of "Fire" was #2 in 1979. (Springsteen's own biggest single was 1984's "Dancing In the Dark," which reached #2.)
What Was Queen's Only #1 Album?
Beginning with 1975's A Night at the Opera, the band had four straight studio albums reach the Top 10. But it wasn't until they scored a pair of #1 singles ("Crazy Little Thing Called Love" and "Another One Bites the Dust"), that they also reached the top of the album chart, with 1980's The Game.
Name the Pair of Male and Female Recording Stars Who Sang Back-Up on Neil Young's Only #1 Single
While Young was in Nashville to tape an appearance on The Johnny Cash Show, he ended up staying in the city to record several tracks for his Harvest album. Two of music's most popular singers were also in town to perform on Cash's show, and Young invited both of them, Linda Ronstadt and James Taylor, to join him at Quadrafonic Sound Studios. They subsequently sang back-up on "Heart of Gold" (and "Old Man").
What Was The Who's Highest-Charting Single?
In their hugely successful career, the band earned only four Top 15 hits: "See Me, Feel Me," "Won't Get Fooled Again," "Who Are You" and 1967's "I Can See For Miles," at #9 their only one to reach the Top 10. (1981's "You Better You Bet" peaked at #18.)
Related: 10 more classic rock bar bet questions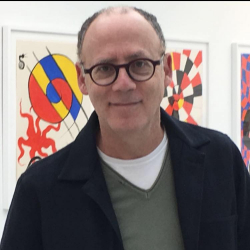 Latest posts by Greg Brodsky
(see all)