You think you know your music trivia? The point here is actually whether your friends do. In 2022, we published a story, 10 Classic Rock Bar Bet Questions, including questions about The Who, Pink Floyd, and Blondie. Little did we know that it would become one of our most-read stories of the year. (See the link below.) We've thus assembled 10 more questions of chart facts for some of music's biggest names for Part 2. We've again intentionally selected some that may seem to have obvious answers but ultimately aren't so easy.
Our goal: to help Best Classic Bands' readers spot the sucker and win a bar bet. Start studying!
Note: All chart numbers that are cited are based on the U.S. Hot 100 and the Billboard Album chart.
What was Jethro Tull's biggest pop hit?
While their albums routinely reached the Top 10, not so with their singles on Top 40 radio where their biggest success was with a 1972 re-release of "Living in the Past." It peaked at #11, one notch higher than "Bungle in the Jungle" did two years later. The sucker bet, of course, is "Aqualung," an FM radio favorite, but never released as a 7-inch.
Bob Dylan has four Top 10 singles as a solo artist. Name three.
The Bard sang on 1985's worldwide #1, "We Are the World." For a time in the '60s, he was a regular fixture on the Hot 100. Though he never had a solo chart-topper, he had four that reached the Top 10: 1965's "Like a Rolling Stone" (#2) and "Positively 4th Street" (#7), 1966's "Rainy Dan Women #12 & 35" (#2), and 1969's "Lay Lady Lay" (#7). A sucker bet is "Mr. Tambourine Man." Though the Byrds' electric version reached #1, Dylan's original was never released as a single.
The B-52's' biggest single was "Love Shack" and what other song, both of which reached #3?
More than a decade after their recorded debut, the party band from Athens, Ga., scored their biggest success with their 1989 album, Cosmic Thing. Its first hit was the immortal "Love Shack," which reached #3. Months later, they released "Roam" and it matched the earlier single's chart success. Though "Rock Lobster" remains an audience favorite of the quirky group, it was their first single for Warner Bros. Records, all the way back in 1979, and radio programmers likely didn't recognize its genius. The song peaked at just #56.
Who did Joe Cocker perform a duet with on a #1 single?
The gravelly voiced English singer first came to our attention as a unique interpreter of such Beatles songs as "With a Little Help From My Friends" and "She Came In Through the Bathroom Window." In 1970, his legendary Woodstock performance came to the big screen at around the same time his Mad Dogs & Englishmen tour began. Its live album later that year delivered him his first two big U.S. pop hits, with his covers of "The Letter" and "Cry Me a River." More than a decade later, he enjoyed his biggest chart success with "Up Where We Belong," the theme song for the 1982 romantic drama, An Officer and a Gentleman. The Grammy-winning duet was recorded with Jennifer Warnes.
What was Eric Clapton's only #1 pop hit?
His recorded legacy includes the musical groups the Yardbirds, John Mayall & the Bluesbreakers, Cream, Blind Faith, Delaney & Bonnie, and Derek & the Dominos. Along the way, he enjoyed Top 10 success on such classics as "For Your Love," "Sunshine of Your Love" and "White Room." While he's had continued success on Top 40 with a re-release of "Layla," "Lay Down Sally," "Tears in Heaven" and others, his sole #1 is his 1974 cover of Bob Marley's "I Shot the Sheriff."
What was Billy Joel's first #1 single?
He had come really close, earning a pair of #3s in the late '70s with the schmaltzy "Just the Way You Are" and "My Life." (It was hard to believe that the former didn't reach number one, so we researched what kept it from the top. Turns out it was blocked by two monster hits: the Bee Gees' "Stayin' Alive" and  Queen's "We Are the Champions"/"We Will Rock You.") A couple of years later, Joel finally accomplished the feat with the bouncy "It's Still Rock and Roll To Me." (He reached #1 on two more occasions, with "Tell Her About It" and "We Didn't Start the Fire.")
Olivia Newton-John earned five #1 singles. Name three.
For nearly two decades, the beloved singer was a constant presence at the top of the charts, scoring 15 Top 10 pop hits. (In the '70s alone, nine of her singles reached #1 on the Adult/Contemporary chart.) ON-J earned her first pop chart-topper in 1974 with "I Honestly Love You," and subsequent #1s with 1975's "Have You Never Been Mellow," her 1978 duet with John Travolta, "You're the One That I Want," 1980's "Magic" and finally "Physical," which reigned for a phenomenal 10 weeks, beginning at the end of 1981.
Which artist has the most Top 40 hits (20) without earning a number one?
The dubious distinction goes to the Electric Light Orchestra. They first reached the Top 10 in 1975 with "Can't Get It Out of My Head" (#9) and came closest in '79 with "Don't Bring Me Down," which peaked at #4. Concert audiences know every word.
What was Fleetwood Mac's first #1 single?
When they were still an all-male British band, they scored a #1 in the U.K. in 1968 with an instrumental, "Albatross." When Americans Stevie Nicks and Lindsey Buckingham joined the lineup in the mid-'70s, it transformed their sound. Their first collaboration yielded three big hits. The mighty follow-up, Rumours, added four more, including their first (and only) U.S. #1, "Dreams."
What was Linda Ronstadt's first Top 10 single?
That's easy, right? "Different Drum" with the Stone Poneys. Well, no. Despite the 21-year-old's great vocal, the single peaked at just #13. It wasn't until 1975 when she released "You're No Good" from her Heart Like a Wheel album that she scored her biggest career hit. The track became her only #1 pop single.
Don't miss Part 1: 10 Classic Rock Bar Bets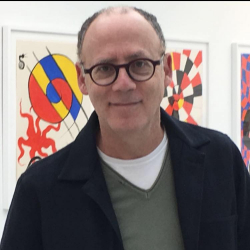 Latest posts by Greg Brodsky
(see all)