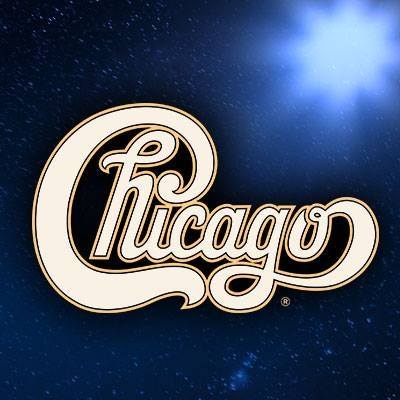 That didn't take long. Almost immediately after Tris Imboden and Jeff Coffey, Chicago's drummer and bassist/lead vocalist, respectively, decided to call it quits, the band has named their replacements.
Imboden, who had been with the band for nearly three decades, wrote in a Jan. 17 Facebook post that he "no longer want[ed] to commit to 9 to 10 months out of every year being on the road." Coffey, who only joined in 2016, evinced the same feelings just two days later, writing: "You have to weigh the sacrifices, decide what is [best for your family]."
When news of Coffey's departure broke, many fans weighed in by suggesting that another bass player/singer might be available, namely Peter Cetera. Given the acrimonious feelings, he posted about the group's 2016 Rock Hall induction, that was unlikely.
Chicago graciously thanked their two departed members and identified their replacements in a post on their Facebook page:
To our beloved fans,
As many of you have already heard, our long-time drummer Tris Imboden has resigned. For nearly thirty years Tris has shared his tremendous talent, and indeed his life, with Chicago. We are fortunate to have known him and grateful to have shared the stage with him these many years. He has been a great friend and band mate and we'll miss his enthusiasm and contagious smile.
We wish Tris and Mary a lifetime of happiness together.
Walfredo Reyes Jr. has been touring with Chicago for many years as percussionist, but as most of you already know, he is also an accomplished drummer. Walfredo has been fusing the two disciplines of drummer and percussionist since his teen-age years and has toured and/or recorded with an impressive number of artists including Carlos Santana, Steve Winwood and Smokey Robinson, just to name a few. We are thrilled that he will be taking over on drums as we continue our 2018 tour.
Watch Imboden and Reyes performing together in 2013
[Chicago have announced a 2020 tour with Rick Springfield. Tickets are available here and here.]
Chicago's Facebook post continues…
We are also saying goodbye to our newest band mate Jeff Coffey, talented bassist and vocalist. While Jeff was only with us for a short time, we are grateful for his considerable contributions and his dedication. We wish him continued success with his solo career and in all his professional endeavors.
The rigors of touring are immense. Now, in our 51st consecutive year of touring, we understand the toll it takes on families, the birthdays and milestones that are missed and the strain of being away from loved ones for weeks at a time. Chicago routinely plays over 100 events a year. When you add in travel days, band members are away from home for over 150 days a year. It is a difficult life, but also one filled with tremendous rewards. We look forward to sharing those rewards as we welcome new members to the band.
Many of you are already familiar with Canadian Neil Donell who has been enthusiastically received as a guest vocalist with Chicago on occasion, we now welcome him as an official band member taking over lead tenor vocals. On bass we will be joined by Brett Simons who has toured and recorded with musical icons such as Brian Wilson, Fiona Apple and Melissa Etheridge. We will be posting more about these new members in the weeks and months to come, and hope you will embrace them with the same love and support you have for all present and former Chicago band members.
–Chicago, the band
Their road work resumes Feb. 7 with a residency at the Venetian Theatre in Las Vegas. The band then has dates from Mar. 9-31 and again May 8-22, throughout the U.S. (Complete itinerary and tickets are available here and here.)

Latest posts by Best Classic Bands Staff
(see all)