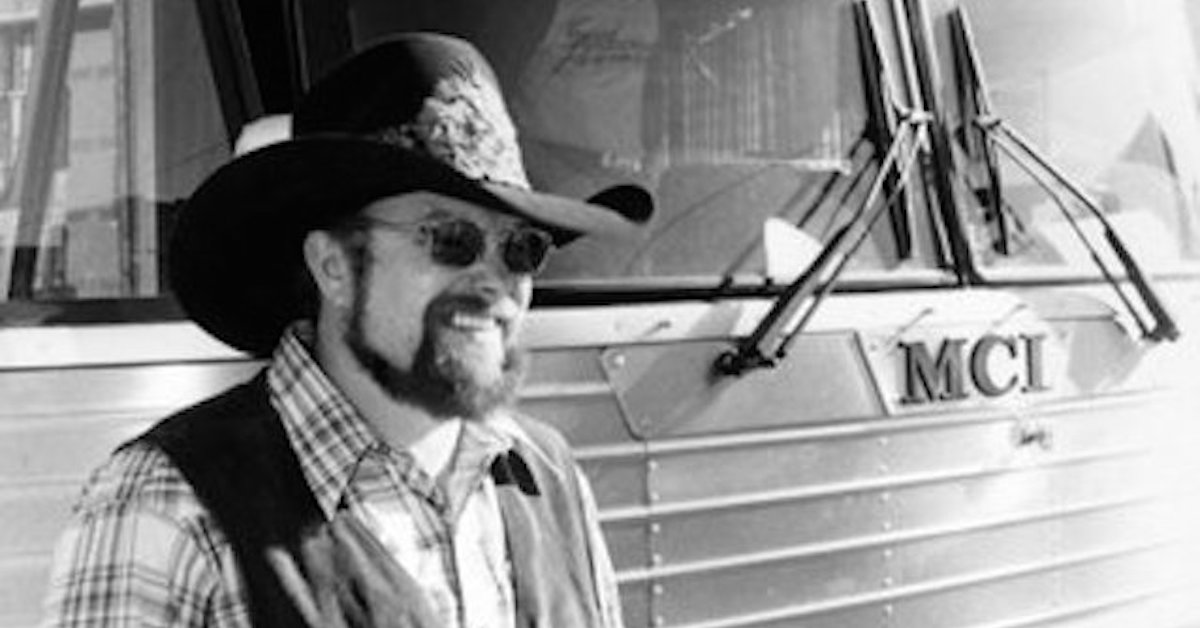 Charlie Daniels, the country rock legend best known for his 1979 top 10 hit, "The Devil Went Down to Georgia," died July 6, 2020, in Hermitage, Tenn., after suffering a hemorrhagic stroke. He was 83.
From his award-winning gospel albums to his genre-defining Southern rock anthems and his CMA Award-winning country hits, few artists left a more indelible mark on America's musical landscape than Daniels, who parlayed his passion for music into a multi-platinum career. As a musician, he was equally known for his vocals, fiddling and guitar work.
Charles Edward Daniels was born on Oct. 28, 1936, in Wilmington, N.C., and began his career playing bluegrass music with the Misty Mountain Boys. After moving to Nashville in 1967, he began making a name for himself as a songwriter, session musician and producer. Elvis Presley recorded a tune Daniels co-wrote titled "It Hurts Me," which was released on the flip side of "Kissin' Cousins." Daniels played on such landmark albums as Bob Dylan's Nashville Skyline, Self Portrait and New Morning, as well as albums by Leonard Cohen, the Marshall Tucker Band, Hank Williams Jr., and others. He also tried his hand at producing on the Youngbloods' Elephant Mountain and Ride the Wind.
His unique voice as an artist emerged as Daniels recorded his self-titled solo album in 1970 for Capitol Records. Two years later he formed the Charlie Daniels Band, and the group scored its first hit in 1973 with the top 10 "Uneasy Rider."
In subsequent years, the CDB populated radio with such memorable hits as "Long Haired Country Boy," "The South's Gonna Do It Again," "In America," "The Legend of Wooley Swamp" and, of course, his signature song, "The Devil Went Down to Georgia," which won a Grammy for Best Country Vocal Performance by a Duo or Group in 1979 as well as Single of the Year at the Country Music Association Awards. It peaked at #3 on the Billboard singles chart and was featured in the 1980 smash film Urban Cowboy.
When Epic Records signed Daniels in 1975, it was as a rock act, and he was positioned that way to radio, retail and publicity outlets. "The South's Gonna Do It Again" and "Long Haired Country Boy" both charted on the Hot 100.
In 1979, Daniels' album Million Mile Reflections became his only LP to reach the top 10 of the Billboard Top LPs chart.
Jim McKeon, who served as Epic Records' West Coast Album Promotion Director at the time, told Best Classic Bands, "I had the pleasure and privilege of working with Charlie a lot in the 70s. I learned so much from him about life and how to treat people. Not a finer, kinder person in this world who also knew how to thoroughly kick ass every night. Incredible memories flooding back. Ride on, cowboy."
Dan Beck, Epic's head of publicity, who later oversaw the marketing of Daniels' recordings, recalls, "The man did everything I ever asked of him and he never, ever forgot the hard work any of us from Epic did for him."
It wasn't until 2019 that Daniels finally played New York's Beacon Theatre. As Beck notes, "He was excited to be there!"
Related: Musicians we lost in 2020
On October 4, 1974, Daniels held the first Volunteer Jam at the War Memorial Auditorium in Nashville, Tenn. The complete performance from that evening will be released for the first time when Charlie Daniels & Friends: Volunteer Jam 1 – 1974 – The Legend arrives on Aug. 26, 2022.
Daniels was inducted into the Grand Ole Opry in 2008, the Musicians Hall of Fame and Museum in 2009 and the Country Music Hall of Fame in 2016.

Latest posts by Best Classic Bands Staff
(see all)