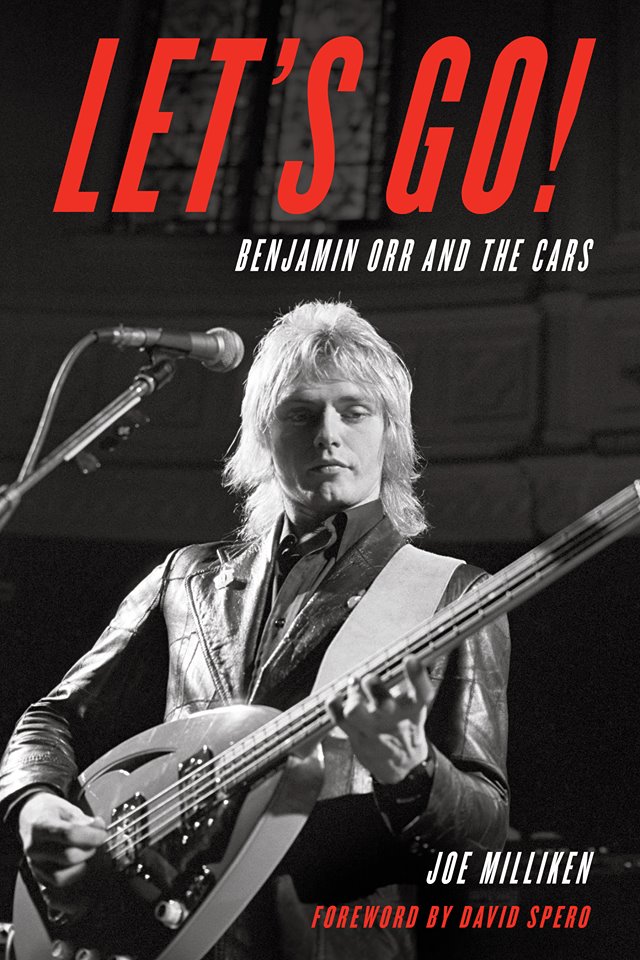 A biography about the Cars' late co-founder, co-lead singer, and bassist, Benjamin Orr, is being released on November 11. Let's Go! Benjamin Orr and The Cars, from author Joe Milliken, arrives from Rowman & Littlefield Publishers.
Orr sang lead on such Cars hits as "Just What I Needed," "Drive" and "Let's Go." The Boston-based new wave band emerged in 1978 with their self-titled debut on Elektra. The album's three singles, "Just What I Needed," "My Best Friend's Girl" and "Let the Good Times Roll," quickly established them as a radio-friendly band and paved the way for The Cars to sell over six million copies in the U.S. The classic rock band was inducted into the Rock and Roll Hall of Fame in 2018.
Orr, born Benjamin Orzechowski, was raised in a Cleveland suburb. Milliken tells Best Classic Bands that "Benny Eleven Letters" – as the strikingly handsome Orr was then known – appeared with his group, the Grasshoppers, as the house band on the syndicated music television show, Upbeat.
Listen to the Grasshoppers perform an instrumental
In 1976, he and longtime bandmate, Ric Ocasek, teamed with Elliot Easton, Greg Hawkes and David Robinson, to form the Cars. The group would go on to sell over 30 million albums worldwide resulting in 15 Top 40 hits. Orr passed away in 2000 at just 53.
Related: Cars' Rock Hall induction – Third time's the charm
Let's Go! Benjamin Orr and The Cars was 11 years in the making. Milliken interviewed over 120 family members, friends, bandmates, and music associates from Orr's life, as well as many unpublished and never before seen photos from private collections. Pre-order is available here.
Related: Our interview with the Cars' Easton and Hawkes
Best Classic Bands asked Milliken what he found unique about Orr's days with the Cars. "My biggest surprise about Ben after he became famous? I guess, that he was a very different person offstage, then the rock star you saw onstage. When he went onstage he flipped a switch to be a rock star, but when he left the stage, he flipped the switch off and was a very private person who almost avoided attention."

Latest posts by Best Classic Bands Staff
(see all)