Guitar giant Carlos Santana, his drummer wife Cindy Blackman Santana and soul legends Ronald and Ernie Isley, of the Isley Brothers, are teaming up to release a new studio album, Power of Peace. The album, described as a "celebration of funk, soul, blues, rock, jazz and pop," will be released July 28 by Legacy Recordings. Power of Peace will be available in CD, 12-inch vinyl and digital formats.
Pre-order the CD here; and the vinyl here.
Recorded last year, Power of Peace, according to a press release, "is the fulfillment of a dream, a new musical studio collaboration connecting Santana and the Isleys on a mind-bending journey through some of the immortal soul, funk, blues, rock, jazz and pop songs that continue to inspire them."
Carlos Santana says, in the release, "I feel a deep sense of gratitude, appreciation and thankfulness. There is a spirit of creativity that came knocking and presented itself as a golden opportunity to do something with and for a supreme musician, who I consider to be the best in the world. Brother Ronnie Isley has been in the center of collective unity and harmony on the radio around the world since 1962 with 'Twist and Shout,' the song that the Beatles chose to invade America with. Like Michael Jackson, John Lennon and Bob Marley, he's an iconic supreme of the highest order. Cindy and I feel very blessed to offer him this gift. From God, through us to you, for the world…Mr. Ronnie Isley."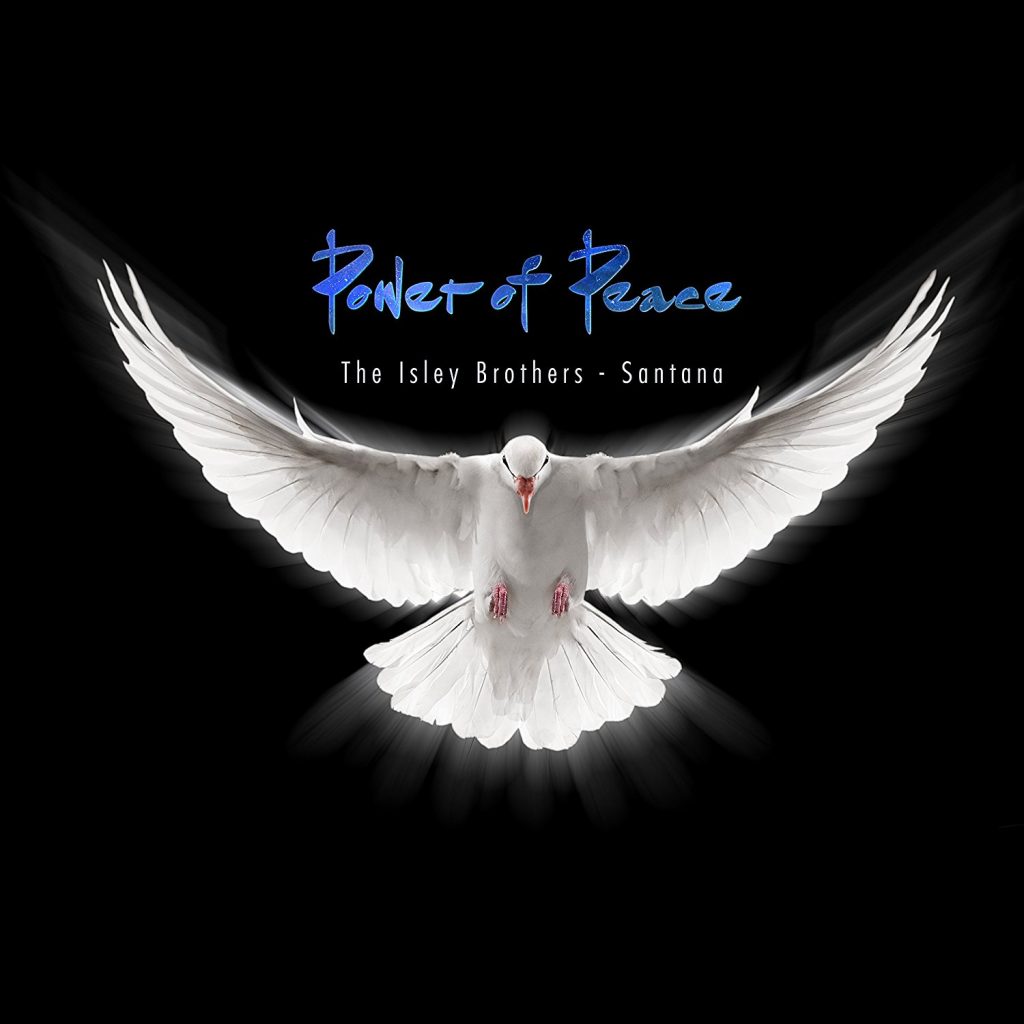 "It was an absolute joy working on this album with Carlos," said Ronald Isley. "I hope this record carries the spirit of hope, love and peace to the world that it brought to me, my brother and Carlos!"
Related: The Isley Brothers covering Stephen Stills (+ 9 more great soul-rock tracks)
Ernie Isley added, "Doing this project with Carlos Santana was fun and illuminating. I hope all music lovers enjoy what we have done."
Led by Ronald Isley on lead vocals and the album's main producer/arranger Carlos Santana on lead guitar, rhythm guitar, percussion and background vocals, Power of Peace covers songs first made familiar by the Chambers Brothers ("Are You Ready," "Love, Peace, Happiness"), Swamp Dogg ("Total Destruction to Your Mind"), Stevie Wonder ("Higher Ground"), Billie Holiday ("God Bless the Child"), Eddie Kendricks ("Body Talk"), Curtis Mayfield ("Gypsy Woman"), Muddy Waters/Willie Dixon ("I Just Want to Make Love to You"), Dionne Warwick/Jackie DeShannon ("What the World Needs Now"), Marvin Gaye ("Mercy Mercy Me-The Ecology"), Leon Thomas ("Let the Rain Fall on Me") and Sy Miller and Jill Jackson ("Let There Be Peace on Earth").
Listen to "Total Destruction to Your Mind" from the album
Power of Peace also premieres a new song, "I Remember," written and sung by Cindy Blackman Santana. Watch a behind-the-scenes clip of how the song came to be.
Cindy, who plays drums on the album, produced and arranged "Higher Ground" (along with Carlos). The album also features Kandy Johnson Isley (Ron's wife, who sings background on "God Bless the Child," "Body Talk" and "Gypsy Woman") and Tracy Isley (Ernie's wife, who also sings background vocals on "God Bless the Child").
Track Listing
Are You Ready
Total Destruction to Your Mind
Higher Ground
God Bless the Child
I Remember
Body Talk
Gypsy Woman
I Just Want to Make Love to You
Love, Peace, Happiness
What The World Needs Now is Love Sweet love
Mercy Mercy Me (The Ecology)
Let The Rain Fall On Me
Let There Be Peace On Earth
Listen to "What the World Needs Now" from Power of Peace

Latest posts by Best Classic Bands Staff
(see all)