Best Classic Bands: It's Burton Cummings' Fault
by Greg Brodsky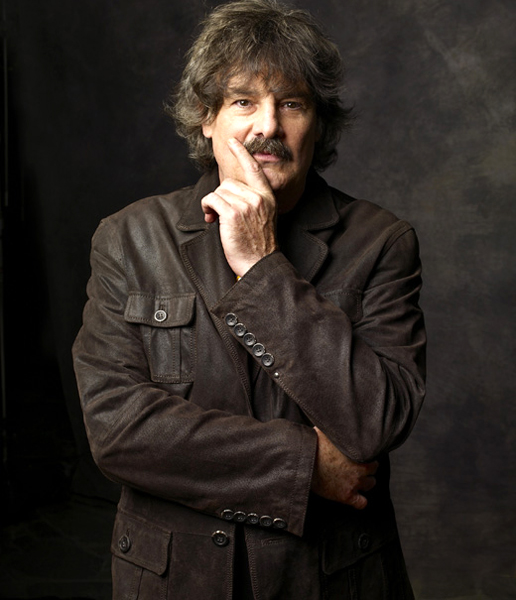 Blame it on a Facebook post about Burton Cummings. I was looking at my FB stream a number of years ago and a friend was raving about the Burton Cummings concert he had seen that night. I Googled "Burton Cummings tour" and saw that the former singer, principal songwriter and co-founder of the Guess Who had played a small venue in New York City, where I live, within the past week.
I was not pleased. The man had a golden voice and a terrific repertoire to draw from. (In the U.S., the Guess Who earned nine Top 20 singles including their 1968 breakthrough hit "These Eyes" and the #1 smashes "American Woman" and "No Sugar Tonight." In their native Canada, that number is over 25.)
I had never seen him perform live and figured I had blown my only chance. In the previous 18 months, I had seen concerts by such classic rock acts as Paul Simon, the Rascals, Nick Lowe, Graham Parker & the Rumour, Squeeze, The Who, Tom Petty and the Heartbreakers, Steve Winwood, Deborah Harry, and more.
But in each of those cases, I had heard about their shows in advance. Not so with Cummings' show.
I knew I wasn't alone in my frustration, and whenever I did attend a concert by an act from the classic rock era I saw attendees that were aged 40-plus as well as quite a few Millennials, who had more than likely been initially exposed to the music by their parents. I knew there were others who likely would have caught those shows if they'd known about them. There clearly was a need for someplace where fans could find out about new tours, music and other activities by their favorite classic rock acts.
I also missed the joys of spending hours browsing through albums (and their artwork and liner notes) in the well-stocked racks at Tower Records and being introduced to a new act or the "aha!" moment of discovering a long-forgotten one in the "Misc. R" bin, as well as the informed clerks offering tips and interacting with fellow fans. (And, yes, I shop at Amazon and Best Classic Bands is an Amazon affiliate. Please let me know when they've been able to replicate the pleasure of discovery that I've described in the previous sentence.)
I knew there were thousands of artists who came to prominence in the classic rock era, many of whom, like Burton Cummings, were still touring and recording. Most of them were booking modestly sized venues and could use the help with word-of-mouth. Thus, the concept for Best Classic Bands was born. We flipped the switch in June 2015.
Related: Best Classic Bands celebrated its 5th Anniversary in 2020
Cummings was selected by the Canadian Academy of Recording Arts and Sciences as the 2016 inductee into the Canadian Music Hall of Fame. He was honored at the 45th annual JUNO Awards from the Scotiabank Saddledome in Calgary, Alberta. He turned 75 on December 31, 2022.
Cummings is also a member of the Canadian Music HoF through his band the Guess Who (inducted in 1987). Says Cummings: "I've received many acknowledgements through the decades, but truthfully, I cannot say that any of them outweighs this one."
Well done, sir.
Watch Cummings perform his biggest solo hit
Related: Our Album Rewind of the Guess Who's American Woman
Fast forward a few years… I finally got to see Cummings perform a solo show in NYC. He was outstanding.
Cummings played a single date in 2021 as part of a planned reunion tour with Bachman. But like many others, a lengthier tour was postponed due to the pandemic. They eventually performed a handful of shows in 2022. Should they schedule more, tickets will be available here and here. Meanwhile, Cummings continues to tour with his own band.
The Guess Who remain one of the scores of glaring omissions from the Rock and Roll Hall of Fame.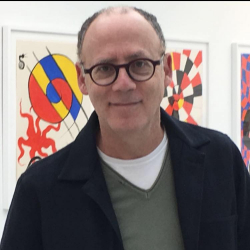 Latest posts by Greg Brodsky
(see all)