At the end of summer 1981, an erotic thriller arrived on movie screens. And while Body Heat was set during a Florida heat wave, audiences needed the air-conditioned theaters to cool off from the steamy scenes. Inspired by the Billy Wilder film noir classic, Double Indemnity, the film was from first-time director, Lawrence Kasdan, who also wrote its original screenplay. (He was red hot, having recently written the scripts for two of the biggest box-office hits of all-time.) Body Heat's leads were two attractive new talents, William Hurt, 31, and, making her film debut, Kathleen Turner, just 27.
"As the temperature rises, the suspense begins," was the film's tagline.
[Hurt died on March 13, 2022, at age 71, of natural causes. In 2018, it was revealed that he had terminal prostate cancer that had spread to the bone. In his successful career, he earned four Academy Award nominations, winning Best Actor for his role in 1985's Kiss of the Spider Woman. He was nominated but did not win for Broadcast News and Children of a Lesser God, as well as Supporting Actor for A History of Violence.]
In Body Heat, Hurt plays Ned Racine, a smalltime lawyer. Turner's Matty Walker is married to a wealthy, much older man (Richard Crenna, twice her age when the film was released). When Ned first sees Matty he immediately flirts with her. After sizing him up, she says, "I'm a married woman."
"Meaning what," he asks. "It means I'm not looking for company," she answers.
"Then you should have said, 'I'm a happily married woman," is his snappy response. The temperature rises.
And in a bit of foreshadowing, she says to him, "You're not too smart, are you? I like that in a man." The water is coming to a boil.
Soon: "[My husband's] out of town. He only comes up on weekends," she says, referring to Crenna's character, Edmund Walker. To which, Ned replies, "I'm liking him better all the time." And the heat is on.
They begin a torrid affair and Ned learns that Matty is unhappy in her marriage. There's a chance meeting at a restaurant where Ned bumps into the Walkers and Edmund insists Ned join them at their table.
When Matty steps away for a moment, Edmund says, "I'm crazy about her. If I thought she was seeing another guy, I think I could kill the guy with my bare hands." He's smiling and the pair share an awkward laugh.
Soon, Ned and Matty craft a scheme to kill her husband. He calls on Teddy Lewis, an ex-con and former client played by Rourke, who has a talent for making explosive devices.
"It's easy to spot," he warns Ned. "They're gonna know it's arson. I got a serious question for you: What the f**k are you doing? Any time you try a decent crime, you've got fifty ways you can f**k up. If you think of 25 of them, you're a genius. And you ain't no genius. Do you remember who told me that?
"Don't do it," he adds.
Watch that scene with background music courtesy of Bob Seger's "Feel Like a Number"
["Feel Like a Number" is from Seger's 1978 album, Stranger in Town. A live version of the song—taken from the LP, Nine Tonight—was released as a single in '81.]
The moment of truth for Ned and Matty arrives and they carry out their plan.
Ned's friends, Peter, a prosecuting attorney (played by Danson), and Oscar, a police detective, both warn Ned that Matty is bad news. "She's poison," says Oscar.
"Take some incredibly intelligent advice and stay away from her," Peter says to his pal, who is so hopelessly smitten that he can't see straight.
"I'm sorry… I just can't do that," says Ned. "Did you get a look at her? That lady is about to come into a great deal of money. She invited me over tonight and I am going and I'm going to keep on going as many days as she'll have me."
"That lady may have just killed her husband," Peter says. "She's not going to inherit anything by killing me," replies Ned. "Maybe she'll try to f**k me to death."
He should be so lucky.
Oscar says, "There are people watching this thing and every night you're banging the widow. It tends to call attention to you."
There's an old saying that "a man who is his own lawyer has a fool for a client." Ned should have listened to his friends: Matty shouldn't have been trusted.
Other than Crenna, a versatile veteran of dozens of films, the rest of the appealing cast was filled with unknowns, in particular Danson, still a year away from stardom for his role as Sam Malone in TV's Cheers; and Rourke, who was also just starting to build his resume.
Kasdan had written the screenplay for Raiders of the Lost Ark, that same summer's blockbuster. One year earlier, he had co-written the screenplay for The Empire Strikes Back. When Body Heat was released on Aug. 28, 1981, he was just 32. He would go on to direct Hurt in 1983's The Big Chill and numerous other films. His subsequent screenplays include such many other Star Wars titles, The Bodyguard, and over a dozen more.
The film pulled in some of the year's best reviews. (It has a 98% rating on Rotten Tomatoes.) Roger Ebert wrote, "Body Heat is aware of the films that inspired it. But it has a power that transcends its sources. Turner played a woman so sexually confident that we can believe her love could be dazed into doing almost anything for her."
In comparing it to earlier films of the genre, the New York Times wrote, "While Body Heat involves murder, fraud, a weak hero led astray and a seductive, double-dealing broad, it also incorporates something new: a sexual explicitness that the old films could only hint at."
Hurt, born March 20, 1950, had made his film debut a year earlier in Altered States. Beyond The Big Chill, his best known roles include Broadcast News and Children of a Lesser God, earning Academy Award nominations for Best Actor for both performances. He won that award for 1985's Kiss of the Spider Woman.
Turner, born June 19, 1954, went on to leading roles in Romancing the Stone, Peggy Sue Got Married, and The War of the Roses, among them. She's earned two Tony Award nominations for the Broadway shows Cat on a Hot Tin Roof and Who's Afraid of Virginia Woolf?
Body Heat's reported cost was just $9 million and it earned $24 million, good enough—in the pre-expansion days—to place it 14th overall for 1981. (Raiders, incidentally, was far and away the year's #1, with $212 million.)
Related: Our feature on The Big Chill – Friends to keep you warm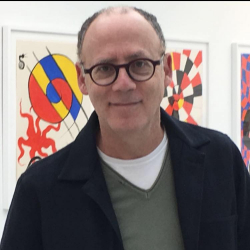 Latest posts by Greg Brodsky
(see all)