One of rock music's most well-known and connected photographers, Bob Gruen, has published his first memoir, Right Place, Right Time: The Life of a Rock & Roll Photographer, filled with pictures he's taken during a career that spans over five decades. For more than 50 years, Gruen has documented the music scene in iconic photos that have captured scores of legendary recording artists. The book arrived October 20 via Abrams Press.
To celebrate the book's publication, Gruen's YouTube channel hosted a 75th birthday event on Oct. 20 featuring Gruen in conversation with Lenny Kaye, plus video tributes from many of his photo subjects including Debbie Harry, Iggy Pop and Alice Cooper.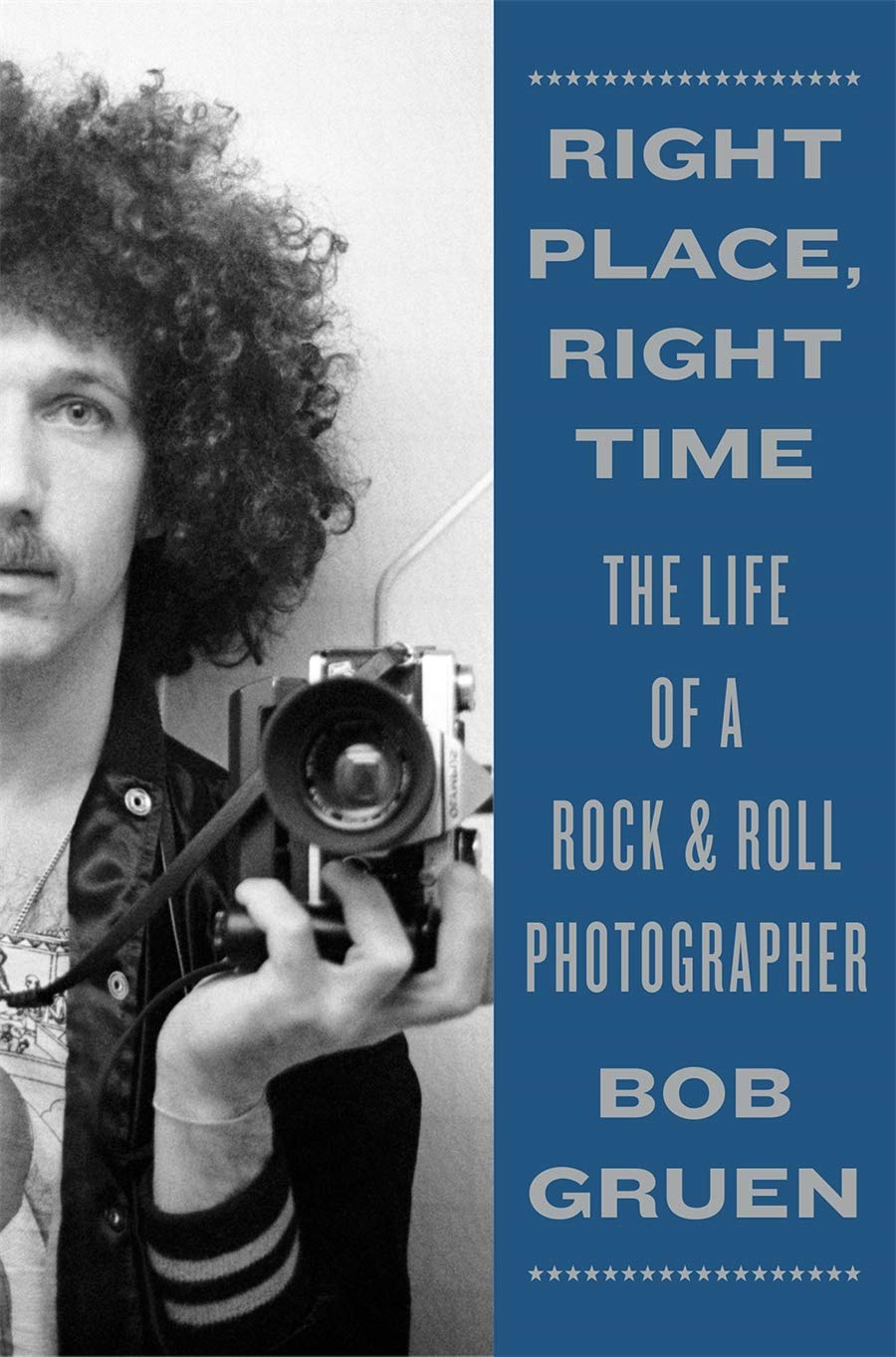 The book's announcement describes it as the lensman's first memoir of his winding, adventure-filled journey where he relives intimate visits to John Lennon and Yoko Ono's apartment in New York City, and a cross-country road trip with the Ike and Tina Turner Revue. He was on hand during the emerging days of punk rock and new wave and captured such bands as the Clash, New York Dolls, the Ramones and the Patti Smith Group inside legendary NYC club CBGB and elsewhere.
Gruen was on the bus with the Sex Pistols during their ill-fated U.S. tour, with Debbie Harry and Blondie in their early days, and a backstage witness with Kiss—just a small sampling of the many encounters featured throughout the pages.
Two of his most memorable images are both from 1974: Lennon wearing a New York City t-shirt, and of Lennon flashing the peace sign with the Statue of Liberty in the background. Gruen has photographed all of classic rock's biggest names, from Aerosmith and Alice Cooper to The Who and Led Zeppelin.
The 400-page book includes some 278 black-and-white and color photographs.
In wildly entertaining stories, many of them shared for the first time, punctuated with numerous, never-before-published images, Gruen offers a unique window into the evolution of American music culture over the last five decades.
Related: Gruen's photo of Lennon was selected by the U.S.P.S. for 2018's Forever stamp
The New York-based Gruen is also the author of 2005's John Lennon: The New York Years, 2011's Rock Seen, 2008's New York Dolls, and 2019's Green Day: Photographs by Bob Gruen, among others.
To purchase a print, contact Gruen's studio: info@bobgruen.com.

Latest posts by Best Classic Bands Staff
(see all)