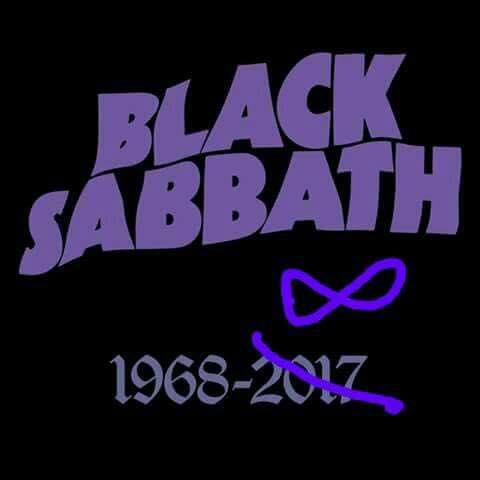 When is "The End" not officially "The End"? To Ozzy Osbourne and Tony Iommi, the end of their Black Sabbath touring days was on February 4, 2017, when, with Tony Geezer, they concluded an extended final tour with a performance in Birmingham, U.K. The significance of that location, of course, was because that was the band formed.
In recent days, though, Osbourne and Iommi have discussed the possibility of a one-off band reunion performance in… Birmingham. But don't go looking for tickets just yet. The concert would be in 2022. That's the year that the every-four-years Commonwealth Games return. And with the location rotated among the participating nations – former territories of the British Empire – Birmingham has been selected as the 2022 games host city.
Osbourne, who performed at the Download Festival in mid-June in Donington Park, U.K. as part of his No More Tours 2, was quoted by the Birmingham Mail as saying: "That would be fantastic. With Black Sabbath or on my own. I'd like to do that. We're all Brummies after all."
Iommi added: "I think that it would be a great thing to do to help represent Birmingham. I'm up for it! Let's see what happens!"
The guitarist explained: "The reason we called the last Sabbath tour 'The End' is because we won't go out on tour again."
But that doesn't rule out one-off concerts. Sabbath began their final tour on January 20, 2016. Ozzy is playing mostly European festivals this summer. After a break, he resumes with a North American tour on Aug. 30. The schedule currently continues through Oct. 13. Tickets are available here and here.
Related: Our Album Rewind of Black Sabbath's debut LP
Watch Black Sabbath perform "Paranoid" in Birmingham on Feb. 4, 2017–their final song of their final show

Latest posts by Best Classic Bands Staff
(see all)