The David Bowie-Bing Crosby duet of "Little Drummer Boy" was originally filmed on September 11, 1977 for Crosby's holiday special. You've likely seen it or heard it dozens of times.
While Crosby sings the classic "Little Drummer Boy," Bowie collaborates on the duet with "Peace on Earth."
Crosby died just five weeks after recording the special – on October 14 – of a heart attack following a round of golf. He was 74. The special, Bing Crosby's Merrie Olde Christmas, became somewhat of a memorial tribute to the legendary crooner and aired on November 30, 1977 in the U.S. and on Christmas Eve in the U.K.
By coincidence, Bowie's latest album, "Heroes", was released on the day Crosby died. Bowie's performance of the title track appeared in the holiday special. (Watch it below.)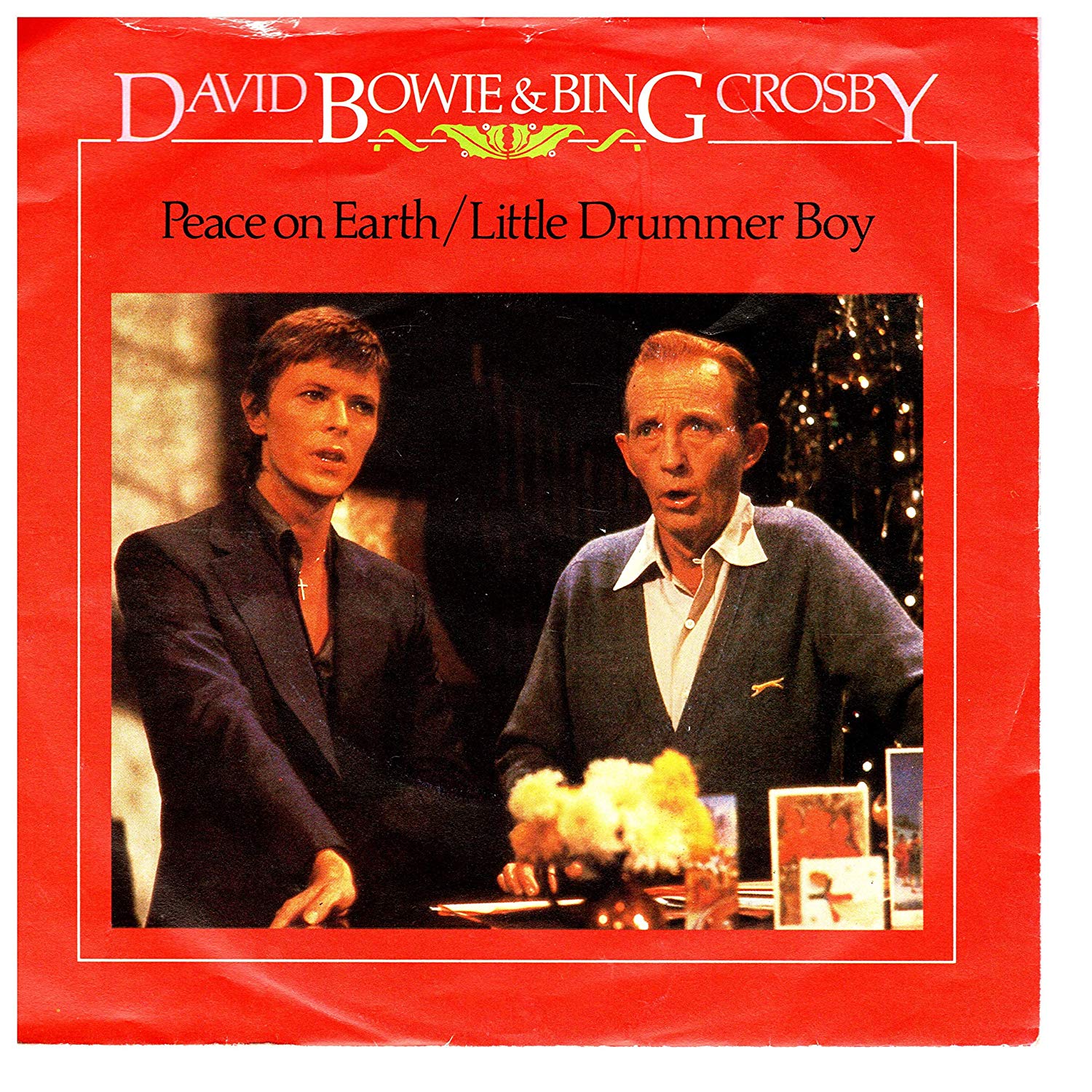 It wasn't until November 27, 1982, that Bowie's longtime label, RCA Records, released the song on an official seven-inch single.
Related: Holiday music gift guide
In 2010, Will Ferrell and actor John C. Reilly teamed to recreate a word-for-word and note-for-note version for Funny or Die right down to Der Bingle's blue cardigan and Bowie's British accent. (Ferrell, incidentally, is a co-founder of the comedy video website, which started in 2007.)
Here's the original…
And now the amazing word-for-word, note-for-note parody from Ferrell and Reilly. Our Classic Video…
Ferrell and Reilly famously paired in the 2008 comedy Step Brothers. They reunited for the 2018 film, Holmes and Watson, in a comedic take about the well-known detective and his assistant.
Watch Bowie sing "Heroes" during Bing Crosby's Merrie Olde Christmas
And, finally, the Bowie – Crosby duet augmented by the London Symphony Orchestra
Related: Another holiday favorite… Saturday Night Live's "Schweddy Balls" sketch

Latest posts by Best Classic Bands Staff
(see all)