Billy Joel
Madison Square Garden, New York City
May 28, 2015
I got nothin' new for ya… just the same old shit!" the Piano Man exclaimed to the sold-out audience at the Garden. The 18,000-plus fans roared their approval just as they have done one night a month, every month, since January 2014, when the hugely successful Billy Joel MSG residency began.
Though it's been 22 years since the then-44-year-old released his last studio album of new pop tunes, 1993's River of Dreams, the Long Island native certainly has quite the body of work – or "SOS," to borrow Joel's own self-deprecating words – to draw from, with 33 top 40 hits. And while he understands that the faithful who come to the Garden each month are there for the roughly 10-15 "must hear" choices of his most popular songs at each performance, there are enough other tunes from the Joel canon to still keep things reasonably fresh.
This night, that deep songbook allowed Joel to play such lesser-known album cuts as "Big Man on Mulberry Street" (from 1986's The Bridge) and "Summer, Highland Falls" (from 1976's Turnstiles), the latter of which, he cheerfully told the audience, contains neither "summer" nor "Highland Falls" in its lyrics.
But the crowd that drew largely from the New Jersey and Long Island suburbs was there to sing along and sway in their seats to favorites like "She's Always A Woman," "Movin' Out," "New York State of Mind" (which featured a great sax solo from Mark Rivera that was faithful to the studio version), "Miami 2017," "Piano Man" and of course the band showpiece, "Scenes From an Italian Restaurant."
The series has attracted a long list of guest stars including John Mellencamp, Sting and even Itzhak Perlman in its 17-month run up to now. This particular show brought out Felix Cavaliere of The Rascals, who kept the audience on their feet with his band's signature hit, "Good Lovin'."
Don't miss a post! Sign up for Best Classic Bands' Newsletter; form is on every page.
And the crowd? It was slightly younger than expected, with the average age at around 42 or so, a tribute to Joel's ubiquitous crowd-pleasing catalog. Though he recently turned 66, his voice is as rich as ever, even hitting the high notes on "An Innocent Man." His piano rotated frequently providing great views from all seats.
Joel and his eight-member band began their encore with his Four Seasons tribute "Uptown Girl," followed by the fan favorites "It's Still Rock and Roll To Me," "You May Be Right" and "Only the Good Die Young." Given the rapturous reception he received, it's anyone's bet how long his monthly Garden residency will continue.
Tickets for MSG and other 2017 dates are available here and here.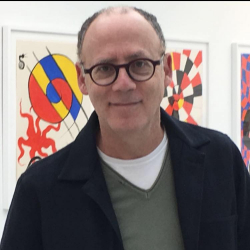 Latest posts by Greg Brodsky
(see all)