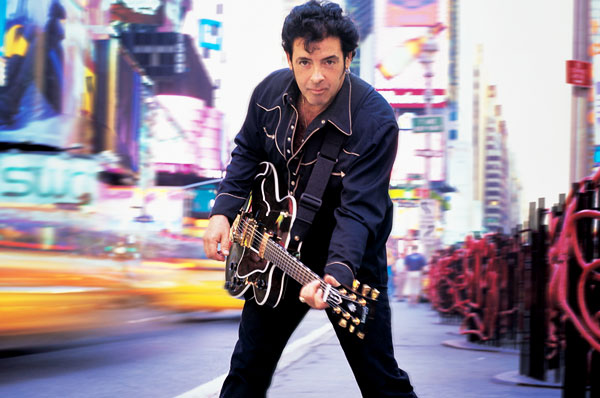 In addition to being a son and nephew of rock 'n' roll pioneers, Billy Burnette has built a strong résumé of his own. Whether it was his nine-year run with Fleetwood Mac, penning anthems for Ray Charles, Gregg Allman, George Strait and more, Billy Burnette has spent a lifetime living and breathing rock 'n' roll.
His lineage speaks for itself. His father, Dorsey Burnette, and uncle, Johnny Burnett, are among the "fathers of rockabilly," as two-thirds of the legendary 1950s Rock 'N Roll Trio (with Paul Burlison).
And Billy Burnette's own career and family influences come together on his upcoming solo album Crazy Like Me–coming October 20. (Pre-order is not yet available.) Best Classic Bands is delighted to premiere a song from the album, Burnette's cover of the Rock 'N Roll Trio's "Tear it Up." (Hear it below.)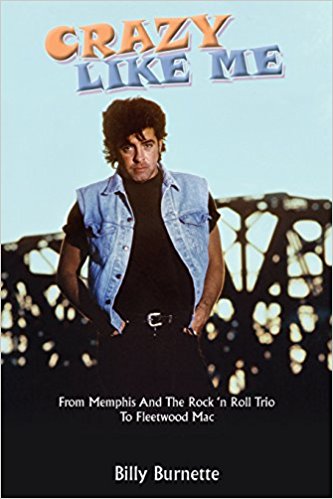 The singer, songwriter, guitarist and musical journeyman shares each step of his five-decade career via his memoir, Crazy Like Me: From Memphis and the Rock 'N Roll Trio to Fleetwood Mac, published this summer.
The book chronicles stories from growing up a Burnette in the wake of the Rock 'N Roll Trio's rise and influence on the likes of Led Zeppelin, Elvis Presley and more, cutting his first song with another rock pioneer, Ricky Nelson, at just seven years old, recording and touring the world with Fleetwood Mac, and everything in between.
This year proved the right moment for this tale to be told. "I'm not getting any younger," says Burnette, who turned 64 this year. "There are all of these stories about the Rock 'N Roll Trio that people just don't know. I wanted the world to hear them. Through the process, I found out even more than I ever knew–and I was there! I had to write the book to get the facts right before time goes on, so nobody forgets what they did. At the same time, it was a chance to tell my own story. While working on it, it felt right to release the album alongside of the book."
Related: Which first generation rockers are still with us?
Crazy Like Me was recorded between his home studio and the House of Blues Studio in Nashville. He kicks off the record with a rousing rendition of the Trio's signature barn-burner "Tear It Up," which Burnette often covered on tour with Fleetwood Mac.
He also takes on two of his biggest songwriting placements: "Do I Ever Cross Your Mind?," made famous by Ray Charles and Bonnie Raitt on 2004's Genius Loves Company, and "River of Love," which marked George Strait's 57th #1 single.
"It's an album of songs I just wanted to do," he says. "The songs coincide with the book. It's a mish-mosh of hits and things people have never heard. I just went in and cut it. Rock 'n' roll is part of my DNA. I don't do it, because I have to do it; I do it because I love this kind of music. I'm very blessed to have done this all my life."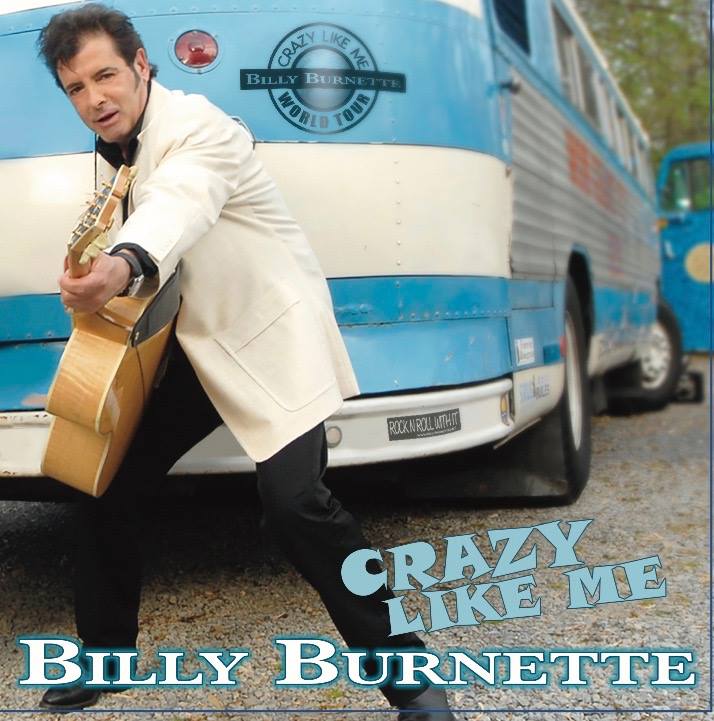 Crazy Like Me Track Listing (and Songwriters)
"Tear It Up" (Dorsey Burnette, Johnny Burnette, Paul Burlison)
"(All I Can Do Is) Dream You" (Billy Burnette, David Malloy)
"Crazy Like Me" (Billy Burnette, Dennis Morgan, Shawn Camp)
"Oh Well" (Peter Alan Green)
"When I Remember You" (Billy Burnette)
"It's Late" (Dorsey Burnette)
"Nothing To Do (And All Night To Do It)" (Billy Burnette, Deborah Allen, Rafe Van Hoy)
"Ghost Town" (Billy Burnette)
"Do I Ever Cross Your Mind" (Billy Burnette, Michael Smotherman)
"She's Burning The Honky Tonks Down" (Billy Burnette, Shawn Camp)
"She's Gonna Win Your Heart" (Billy Burnette, Mentor Williams)
"River Of Love" (Billy Burnette, Dennis Morgan, Shawn Camp)
"All Nighter" (Billy Burnette, Clare Dunn)
"Anywhere You Go" (Billy Burnette, Will Jennings)

Latest posts by Best Classic Bands Staff
(see all)