The 5 Album of the Year Grammys From 1975-1979
by Greg Brodsky
There was a time when music fans used to have a keen interest in which five albums received Grammy nominations for Album of the Year. As noted in our story covering the years 1970-1974, it was a pretty safe bet that you knew each of the nominees well and had many of them in your collection.
While the 2018 Grammy Awards broadcast featured performances by Elton John, Sting and U2, not a single rock music category was televised.
This companion piece covers the remaining years of a decade that is smack in the middle of the classic rock era, looking back at the Album of the Year nominees of the 1970s. (Note: the Recording Academy traditionally uses a Oct. 1 to Sept. 30 calendar for eligibility.)
1975: Stevie Wonder, Fulfillingness' First Finale (Nominees: John Denver, Back Home Again; Paul McCartney & Wings, Band on the Run; Elton John, Caribou; Joni Mitchell, Court and Spark)
Three of these titles hold up exceptionally well as complete albums but decades later I've got to give the nod to Mitchell's tour-de-force, with apologies to McCartney and the wonder-man, who was just 24 when his album was released. No one who still owns the Denver LP–which included three of his biggest songs–or the Elton John one have contemplated playing those albums in years. Overlooked: David Bowie's 1974 Diamond Dogs.
1976: Paul Simon, Still Crazy After All These Years (Nominees: Janis Ian, Between the Lines; Elton John, Captain Fantastic and the Brown Dirt Cowboy; Linda Ronstadt, Heart Like a Wheel; The Eagles, One of These Nights)
This year's nominations really celebrated the art of songwriting. It's easy to forget just how big Ian's album was: it was a #1-seller and her "At Seventeen," a #3 pop hit won her the Grammy for Best Female Pop Vocal Performance. For the second year in a row, the Recording Academy appears to be making amends to Elton John for overlooking his much better albums from earlier in the decade. The Eagles were hitting their stride with three Top 10 singles.
But the albums by Simon and Ronstadt–with well-chosen covers by producer Peter Asher, particularly as she belts out Phil Everly's "When Will I Be Loved"–are the two standout choices. After all, that's what this category is all about. Yet… the voters ignored five worthy candidates that hold up far better than the five nominees: Queen's 1974 Sheer Heart Attack, Bob Dylan's Blood on the Tracks, Bruce Springsteen's Born to Run, Led Zeppelin's Physical Graffiti, Fleetwood Mac.
1977: Steve Wonder, Songs in the Key of Life (Nominees: George Benson, Breezin'; Chicago, Chicago X; Peter Frampton, Frampton Comes Alive!; Boz Scaggs, Silk Degrees)
With the win, Wonder earned his third Album of the Year award in four years, an unprecedented accomplishment. Frampton's nomination, a rarity for a live album, was well-deserved with three hit singles and ten weeks at #1. And kudos to the Recording Academy for acknowledging Benson's huge crossover effort. The Chicago nomination really raises eyebrows. Overlooked: Boston, Bob Dylan's Desire, Aerosmith's Rocks.
1978: Fleetwood Mac, Rumours (Nominees: Steely Dan, Aja; The Eagles, Hotel California; James Taylor, JT; John Williams conducting the London Symphony Orchestra, Star Wars Soundtrack)
The case could be made for any of the nominees though this was certainly the year of the big Mac, and their second album with their long-running lineup. Even the Eagles' biggest-selling studio effort can't top it. More than 20 years later, Dan would become surprise winners with their comeback album. All these years later, the crescendo at the beginning of Williams' main title theme still elicits chills. Overlooked: Billy Joel's The Stranger.
1979: The Bee Gees and Various Artists, Saturday Night Fever (The Original Movie Sound Track) (Nominees: Barry Manilow, Even Now; Various Artists, Grease (Original Soundtrack); Jackson Browne, Running on Empty; The Rolling Stones, Some Girls)
There was no denying this cultural phenomenon although the Stones' first–and only Album of the Year nomination–remains a favorite. While Grease (the movie) was plenty of fun when it hit the theaters, it's soundtrack is nowhere the equal of SNF's. Browne hit his commercial peak with his release. Manilow's LP doesn't belong on this list. Overlooked: Bruce Springsteen's Darkness on the Edge of Town, Warren Zevon's Excitable Boy.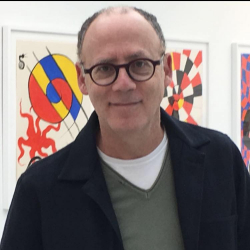 Latest posts by Greg Brodsky
(see all)