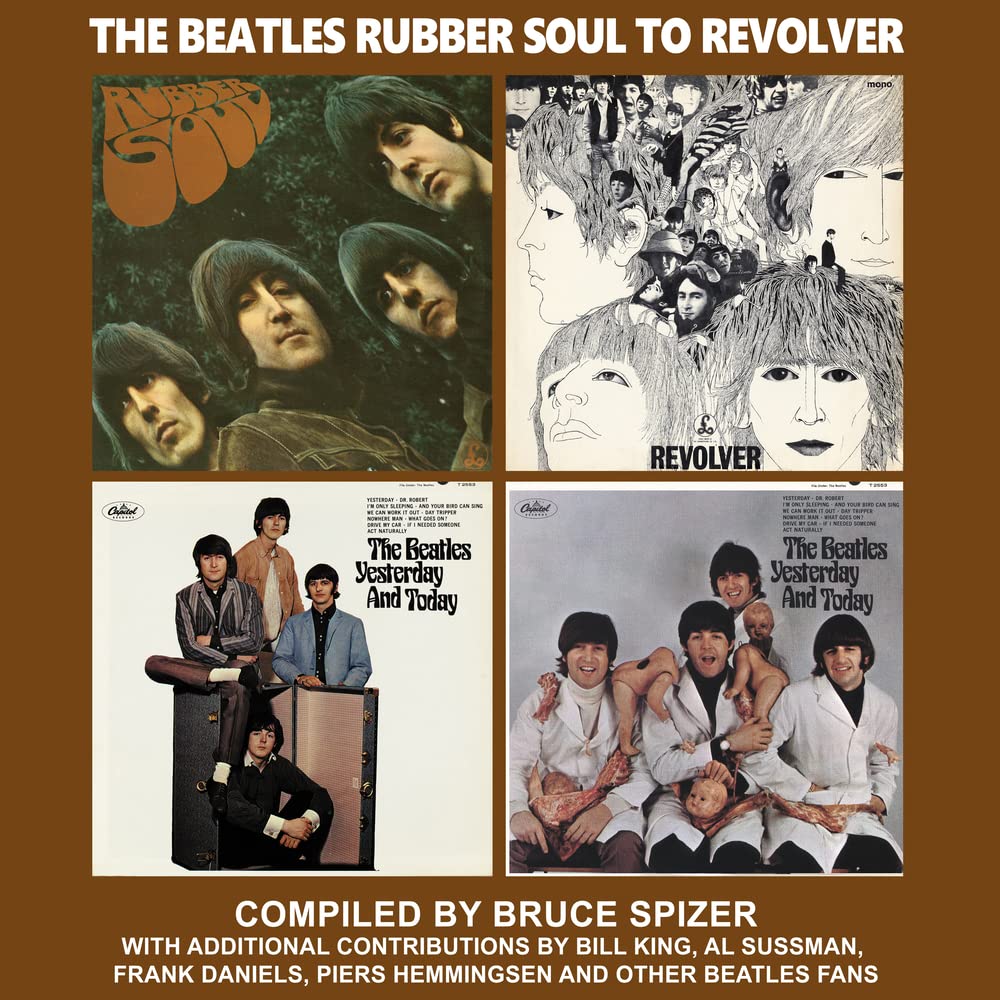 A new book examining the middle years of The Beatles' recorded output has been published. The Beatles Rubber Soul to Revolver, the latest installment in Bruce Spizer's Beatles Album Series, arrived Oct. 10, 2022. As the announcement notes, the title covers two of the group's much-loved albums, December 1965's Rubber Soul and August 1966's Revolver albums, as well as Capitol Records' June 1966 U.S. release, Yesterday And Today, as well as the singles associated with these albums.
More from the book's announcement: Rubber Soul and Revolver set new standards for pop and rock records, and presented a maturing and evolving Beatles to the world. The 16 tracks recorded during the Rubber Soul sessions, including "Norwegian Wood (This Bird Has Flown)," "Nowhere Man" and "In My Life," are among the group's finest.
With Revolver, the Beatles were looking for more color in their recordings, trying new instruments and techniques. But they were not using studio wizardry to cover weaknesses; they were looking for new sounds to enhance their already brilliant songs. The album includes such classics as "Eleanor Rigby," "Here, There and Everywhere," and "For No One."
Related: The Beatles Different Revolver Albums
As producer George Martin noted, "For the first time, we began to think of albums as art on their own, as complete entities."
The book contains chapters on the British, American, and Canadian perspectives, an extensive treatment on the infamous Yesterday And Today "butcher cover" and substitute trunk cover (featuring all of the significant images from the photo sessions and the true story behind the controversial cover). There are also chapters on the recording sessions and album covers, as well as on the news, music, and films of the era to place these albums in their proper context.
Related: Yesterday And Today… Should It Ever Have Existed?
The New Orleans-based Spizer has written 13 critically acclaimed Beatles books, including The Beatles Are Coming and his series on the Beatles albums. He has given presentations at the Grammy Museum, the Rock and Roll Hall of Fame and Museum, and Beatles conventions in the U.S. and Liverpool. He serves a consultant on Beatles projects for Universal Music Group, Capitol Records, and Apple Corps, Ltd.

Latest posts by Best Classic Bands Staff
(see all)