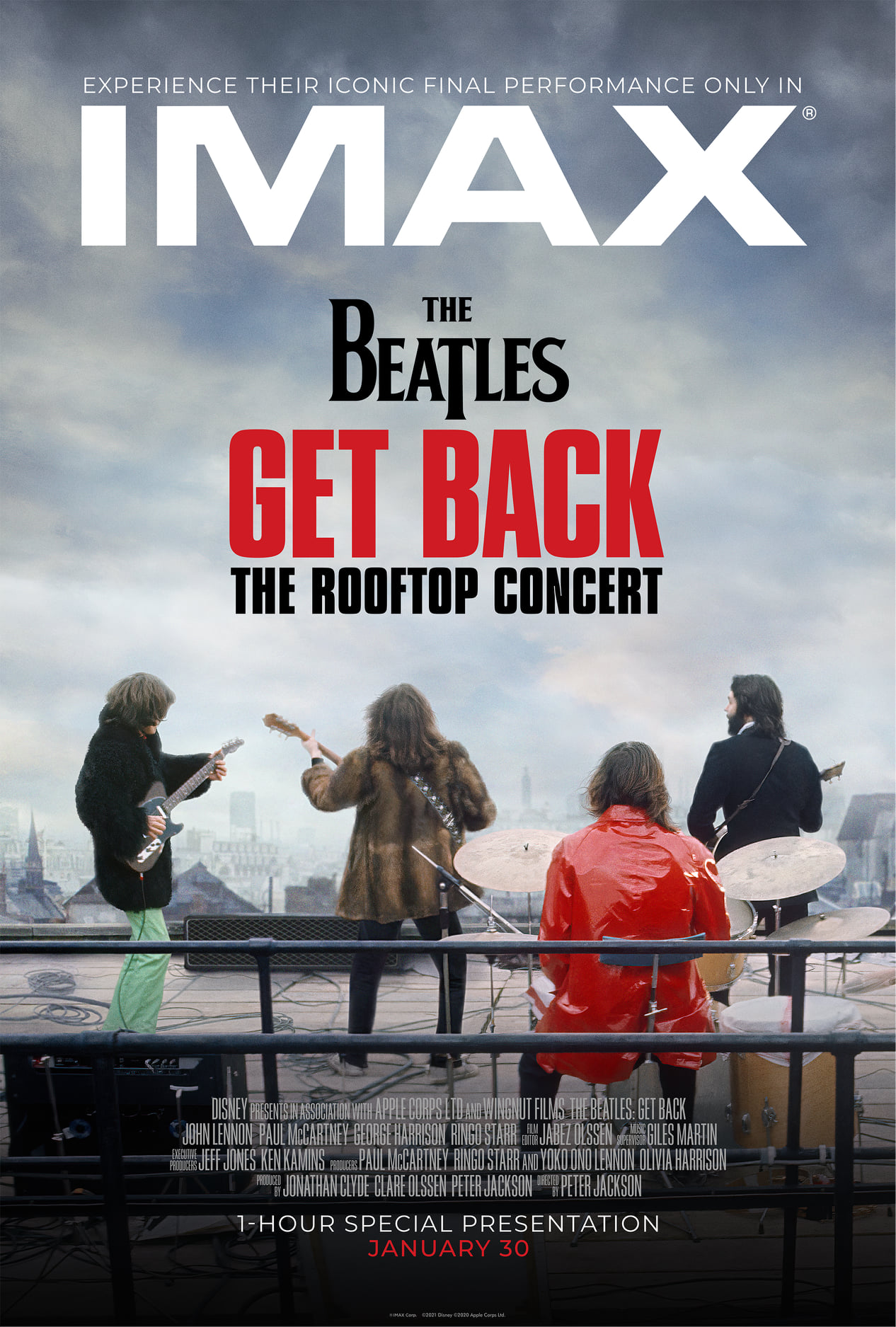 The Beatles are celebrating the anniversary of their legendary performance on the roof of their Apple Corps headquarters in London, with a special one-day exhibition exclusively in participating IMAX theaters. The 60-minute feature, The Beatles: Get Back–The Rooftop Concert, will be shown on screens on January 30, 2022, the anniversary of the 1969 performance. It will be presented with a Q-and-A with filmmaker Peter Jackson, and exclusive mini-posters. Tickets are available here.
"I'm thrilled that the rooftop concert from 'The Beatles: Get Back' is going to be experienced in IMAX, on that huge screen," said Jackson in the Jan. 5 announcement. "It's The Beatles' last concert, and it's the absolute perfect way to see and hear it."
A global theatrical engagement of the 60-minute feature will then run on February 11-13.
Watch a teaser clip
On Jan. 27, the Rock & Roll Hall of Fame announced a groundbreaking featured exhibit, The Beatles: Get Back to Let It Be, set to open on March 18, 2022 and run through March 2023. An immersive complement to Jackson's "Get Back" docuseries, "the multimedia exhibit will welcome fans to step into The Beatles' January 1969 rehearsals, sessions, and witness the band's final rooftop performance, surrounded by large-scale projections and superior sound. The scene is thrillingly set with original instruments, clothing, handwritten lyrics, and other unique items, including several on loan directly from Beatles principals."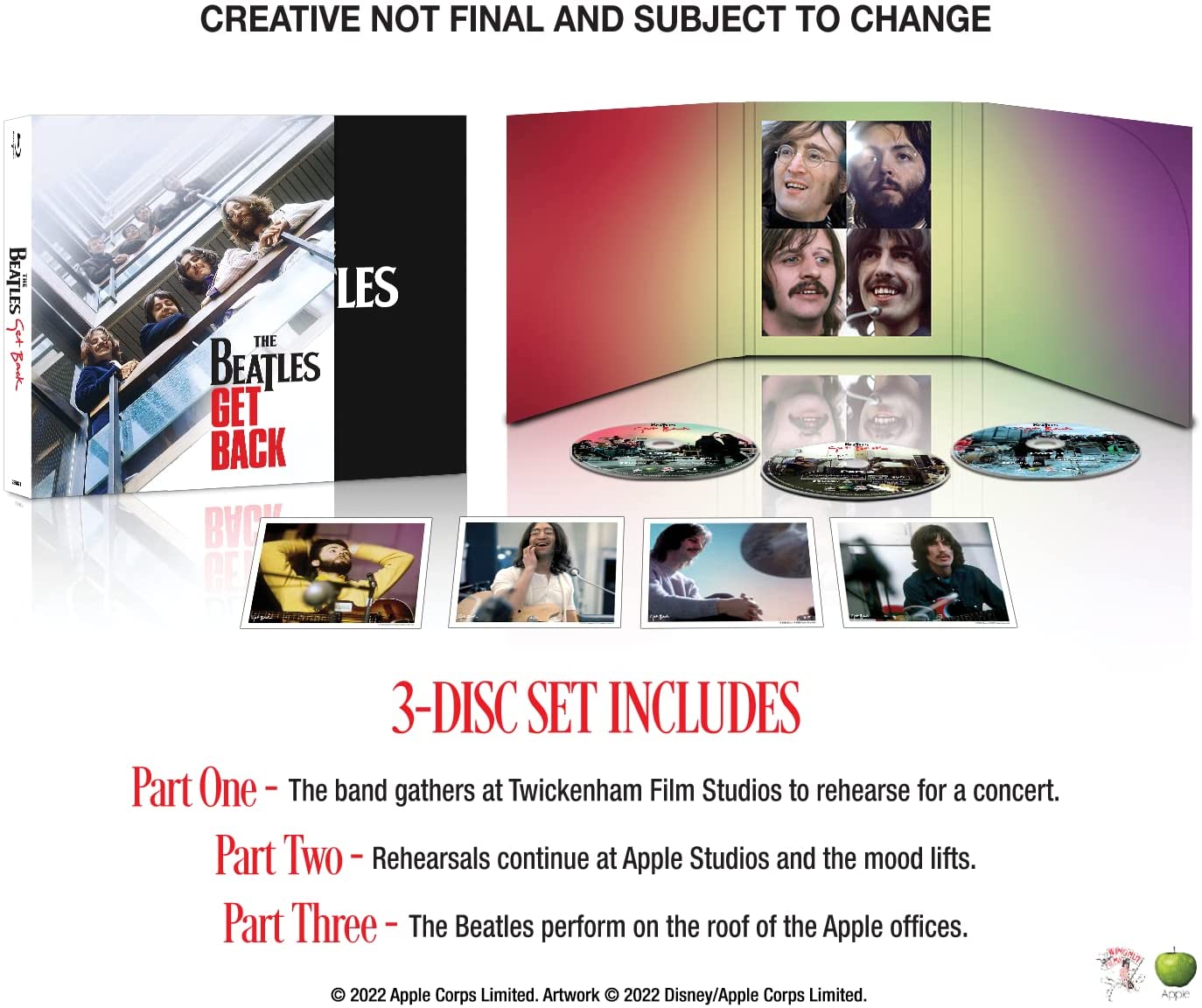 The band also announced that Jackson's complete eight-hour docu-series, which has been streaming on Disney+ since late November, will be released on Blu-ray and DVD on Feb. 8.
The Beatles' rooftop concert was the culmination of the work that the band did throughout January 1969. And at 3 Savile Row in London, they performed what will turn out to be their final public concert. They could easily have filled any stadium—any space at all, really—in the world, but there they are, the four of them in the flesh, playing for free for the benefit of anyone in the neighborhood who cares to stop and listen.
Watch a portion of "I've Got a Feeling," up on the roof
Director Michael Lindsay-Hogg rolled film. With the cold wind blowing and a handful of spectators (including Yoko Ono) gathered, the four musicians, along with Billy Preston, dressed for the weather, took to their instruments, facing the front of the building, and began to play.
Watch them perform "Don't Let Me Down" on the rooftop
Watch a portion of their performance of "Get Back" from the roof
Related: The Beatles final gig… Up on the roof

Latest posts by Best Classic Bands Staff
(see all)