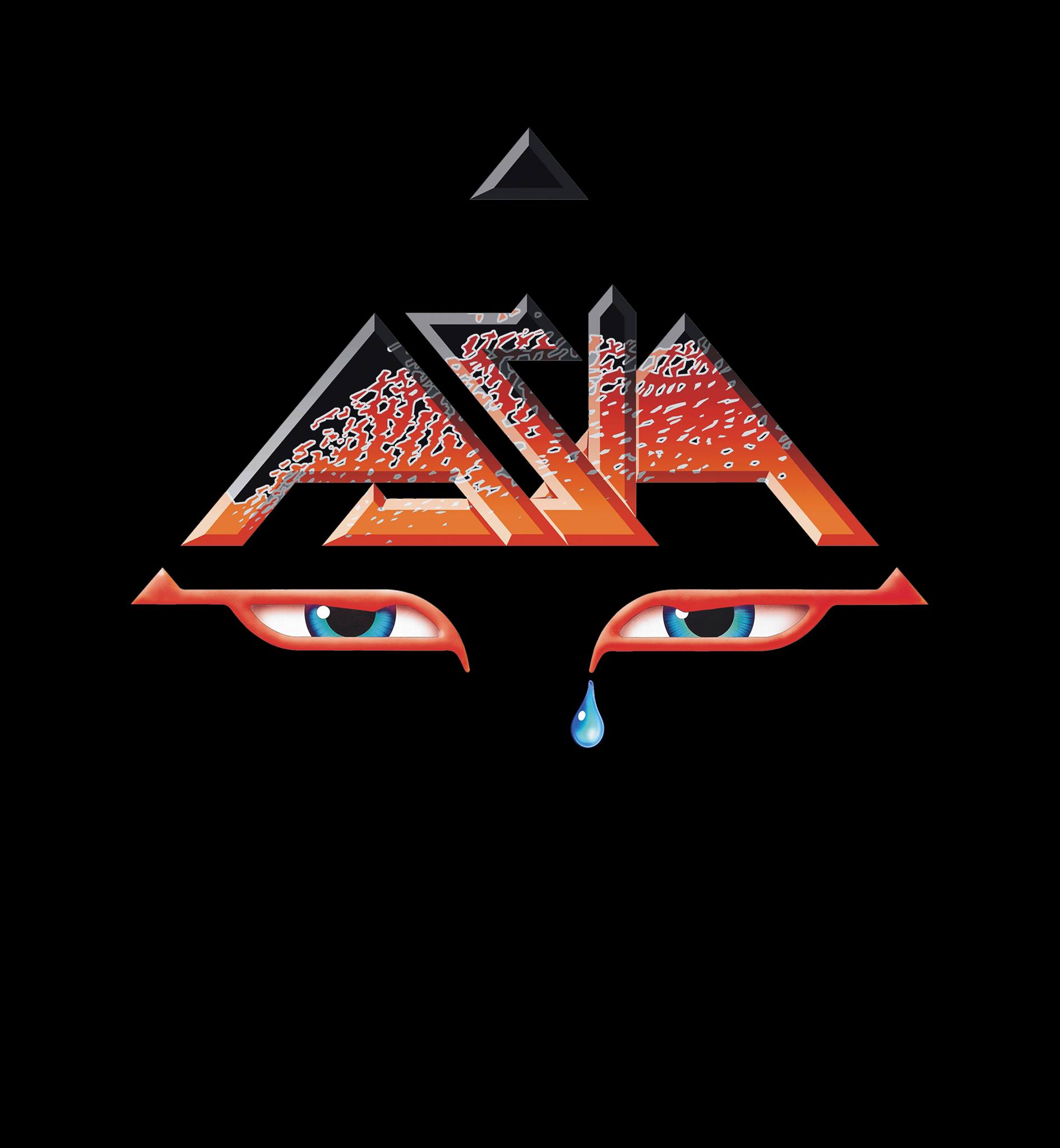 Citing "reasons beyond our control," Asia abruptly cancelled yesterday (March 9) the four tribute concerts for co-founder John Wetton that were announced just days earlier in support of Foreigner's 40th anniversary tour. On their Facebook page, Asia wrote: "Unfortunately the Foreigner / Asia / John Wetton tribute November dates have been cancelled for reasons beyond our control. Refunds can be obtained from ticket offices, or can kept for rescheduled dates." There was no further explanation. Wetton died on January 31 from cancer.
As Best Classic Bands noted on March 6, Asia was booked to open for Foreigner's 40th anniversary tour on four U.K. dates in November. The announcement indicated "Already signed up are Steve Howe on guitar and Geoff Downes (keys, vox), together with John Wetton's chosen successor, Billy Sherwood on lead vocal and bass guitar, and other Asia guests to announce. Carl Palmer is unable to join due to prior commitments. Dylan Howe will be performing drums in his place."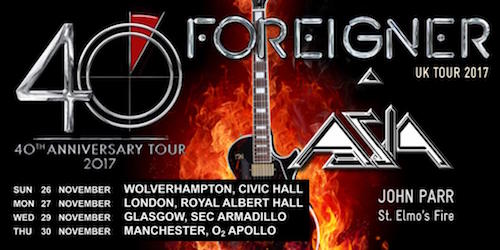 Today (March 10), Foreigner also announced that the four U.K. dates were postponed, writing on their Facebook page: "Due to circumstances beyond our control we are having to reschedule the Foreigner shows planned for November this year. We will let you know as soon as the new dates have been finalised. If you purchased tickets during pre-sale these will remain valid for the new dates, so please do hang on to them!" They subsequently added: "We apologize for the confusion."
The dates had been scheduled for November 26-30.
The news has taken everyone by surprise. Yes had posted Steve Howe's participation on Facebook…

Still scheduled is Asia's tribute to Wetton on June 17 at Bergen PAC in the New York City suburb of Englewood, NJ, billed as "An Extraordinary Life – An Interactive Celebration of the Life & Music of John Wetton." The March 7 announcement says: "Asia and their fans will pay tribute in a special concert to the late singer / songwriter, John Wetton, who spearheaded the legendary British band. The event… will be a fully interactive celebration whereby fans can contribute to the remembrances of the acclaimed musician.
"'An Extraordinary Life,' a reference to one of the band's most popular songs, will pay tribute to John. Special guest Billy Sherwood of Yes is filling in as bassist and vocalist. Also appearing will be current Asia members Carl Palmer, Geoff Downes and Sam Coulson. The group will do a full set of Asia music, as well as some of the best loved songs from the members' previous super-groups, bands such as King Crimson, Yes, the Buggles, and Emerson, Lake & Palmer."
Watch Asia perform their hit "Heat of the Moment" live in 2013 with their singer-bassist Wetton…
"The evening will be highlighted with rare video clips of John and the band, historical footage and fan remembrances of John and his music. Asia fans are encouraged to send in written or video accounts of their love of the music and the man behind much of it. Still photos of fans with John are also welcomed and will be projected onto the screen. Fans who send media to the band in advance will be balloted to share memories on the evening."
Fans can send their media before June 1 to: jwfantribute@gmail.com
Photos must be sent in a Jpeg format and fan video testimonials should be in mov. or MP4 format. These should not ordinarily exceed 30 seconds in length. Any written testimonials should be formatted as a text, or MS word file, and should not exceed 250 words.
A Q&A session will also be held as will never-before seen interview footage of John shot during the making of the classic rock band's documentary film, Asia-30 Years On.
Tickets for this and all of Asia's 2017 U.S. dates are available here.
Don't miss a post! Sign up for Best Classic Bands' Newsletter; form is on every page.

Latest posts by Best Classic Bands Staff
(see all)