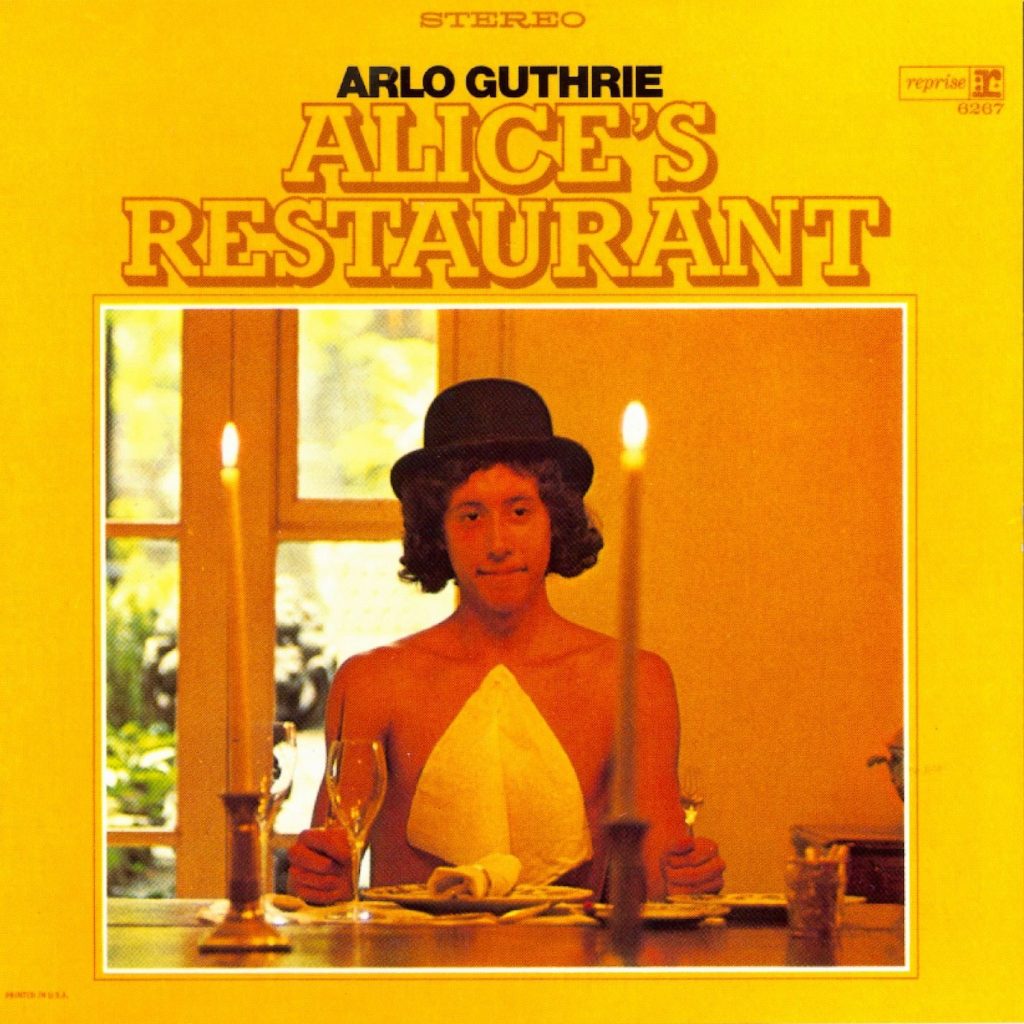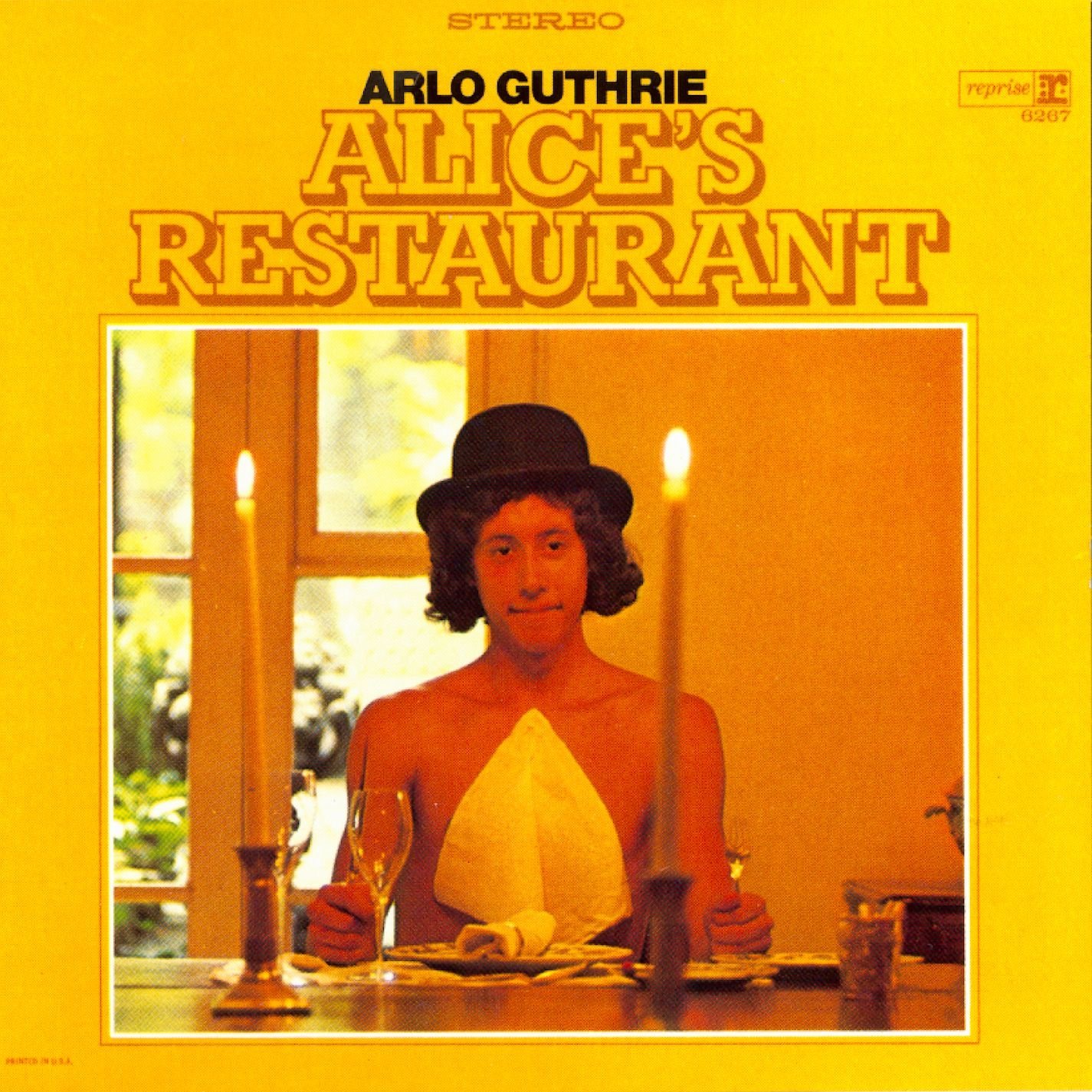 Arlo Guthrie's father—and the father of the American protest song—Woody Guthrie, who passed away in October 1967, hoped one day to have enough kids to form a family band to travel the country and sing songs to the people. Arlo's 2017 Re:Generation Tour realized Woody's dream by preserving his legacy of activism through what Arlo describes as "the Guthries' voices in the current revolution against oppression and injustice."
Says Arlo, "The road continues to beckon and the kids, with kids of their own, are hearing the call of their own thoughts. Onward!"
2017 marked the 50th anniversary of the release of Arlo Guthrie's debut album, Alice's Restaurant, which included, of course, the 18-minutes-plus epic title tale that found has since been made into a hit film and cemented its place as a cultural marker.
We spoke with Arlo, born July 10, 1947, about the Guthrie legacy and more. His father was born on July 14, 1912.
2017 marked the 50th anniversary of the release of Alice's Restaurant. How has the title track defined you over the years?
I had been doing it for a couple of years before the record even came out 50 years ago. We had a big 50th anniversary tour we did about two years ago, and we'll probably do another on the anniversary of the movie being released. There's a lot of Alice still to go around. So, we're trying to make it really a fun and great tour. But, it's still in the works so I don't know much about it yet.
Related: Remembering the debut of "Alice's Restaurant"
How would the central saga of that song play out in today's world?
I keep getting mail with articles of people who have been busted for littering, who'd obviously not seen the movie, or heard the song. Otherwise they would have removed their letters from the trash. I've been more or less reformed, however. You can't try to clean up the world and have a problem keeping your own hometown clean. As far as the anti-authoritarian theme goes, it's probably more important today than it was then.
Some of the other tunes on that first album were great in their own right, like "Chilling of the Evening," "The Motorcycle Song" and "Ring-Around-a-Rosy Rag." What do you recall about the making of that album, with Fred Hellerman of the Weavers producing?
I don't really remember much. I wasn't thrilled with the production, or my own performances for that matter. We remade the entire record around 1995, called it Alice's Restaurant Revisited and I liked everything much more.
Related: Fred Hellerman, last of the Weavers, dies
Woody's passing took place just over 50 years ago. What is his most lasting contribution, both musically and socially?
That's a book, not a question. But in short, his influence seems to be growing, if anything. I like that.
What was his greatest impact on you as an artist?
He didn't really have an impact as far as being an entertainer. But, he had a huge influence on me as a person. I was lucky to inherit his friend, Pete Seeger, as a friend and mentor to me. I learned a lot from Pete when it comes to performing.
Did your dad give you any advice about being a professional singer-songwriter? Was he supportive or did he try to convince you to go to law school before it was too late?
No, he was mostly amused by my constant guitar playing and attempts to sing.
What do you remember most fondly about Pete Seeger?
Pete and Toshi Seeger were dear friends, and Pete was the best partner a guy like me could have. What I learned most from Pete was how important it was to try and be a regular person when essentially you are in a position that is anything but regular.
[Seeger's centennial birthday was on May 3, 2019.]
Not quite 50 years ago yet but your Woodstock performance is a classic. What do you remember most about the festival?
I only remember what I talk about onstage. Which isn't a lot, but it's pretty hysterical (to some anyway).
Any stories about your overall Woodstock experience that people might not know?
They probably know more than I remember.
If Woody had survived and was still healthy, do you think he would've played that festival? Would he have related to the young people of that time?
There's way too many "would've, could've or should've" things in this world for me to speculate.
Watch Arlo and family pay tribute to Mary Travers of Peter, Paul & Mary
Other than "Alice," the single tune most often associated with you is "City of New Orleans." How did you come to record Steve Goodman's song and what was its appeal to you?
I usually tell that tale at every show. Steve Goodman was a one-of-a-kind human. I loved him very dearly. Essentially, though, he sang me his song, and I took it home and eventually learned and recorded it.
How do you see yourself today amidst a very different music business and culture?
I'm pretty much out of the loop when it comes to things like the music business. I have plenty of family and friends who are trying to make a living doing it. My old friend Tom Paxton once famously said, "People don't realize it, but there are hundreds of dollars to be made in folk music." That about sums it up.
Is there still a place for the topical song and folk music in today's climate?
There's more than one. Those places and the people who tell it like it is are out there right now. Some do it better than others, and some don't.
Tell us about your Guthrie Foundation and the Guthrie Center. What are they about and what is your role with them?
I founded both of those not-for-profit organizations to keep the spirit going. We've got many volunteers to help us do that, and a couple of talented friends who get paid measly salaries but who work their butts off to keep it going. I show up when I can. But they do all the work.
What haven't you done yet that you would still like to do?
Well, I haven't died yet. I'm not saying I'd like to, but that's one thing I haven't done.
Watch Arlo Guthrie and Pete Seeger sing "You Gotta Walk That Lonesome Valley"
Watch Arlo Guthrie perform "Alice's Restaurant" at Farm Aid in 2005
Guthrie announced his retirement in October 2020, though he had a change of heart and ultimately performed several times in spring 2023.

Latest posts by Jeff Tamarkin
(see all)