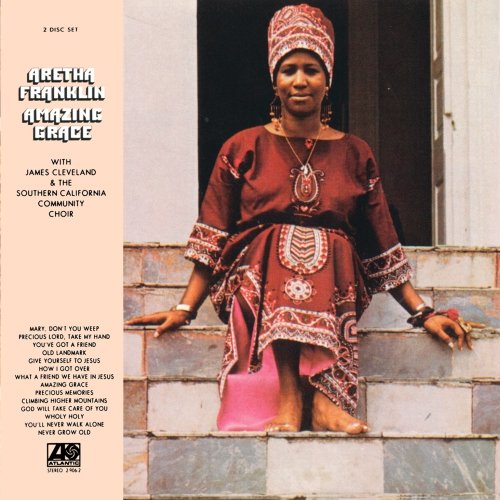 The life and legacy of Aretha Franklin will be celebrated this Thursday, August 30, with a musical tribute in her hometown of Detroit. Admission to the event, part of a four-day celebration of Franklin's life and career, will be free but tickets are required to attend. According to the organizers, the tribute, announced August 23, will feature more than 20 performing artists, activists and family members including Narada Michael Walden (who will perform "Freeway of Love," which he co-wrote for Franklin), Jean Carne and the Four Tops, as well Franklin's son, Eddie, and grand daughters, Gracie and Victorie. The event, celebrating the Queen of Soul, will be held at Chene Park Amphitheatre in downtown Detroit from 6-9 p.m.
The musical artists represent many genres – R&B, gospel, jazz and hip hop. Activists will speak about Franklin's role in feminism and civil rights. The participant list, per the announcement, also includes filmmaker Tyler Perry, Johnny Gill of New Edition, Regina Belle, and actress-singer Dee Dee Bridgewater. Ralphe Armstrong Band and Kern Brantley Band will accompany the celebrants.
The free tickets were made available online through Ticketmaster.com beginning Monday, August 27, but appear to be all gone by 10:45 that morning. (Ticketmaster will waive all fees.) Guests will be allowed a maximum of two tickets. Chene Park Amphitheatre has a capacity of approximately 6000. Franklin performed at the venue in August 2015.
The event should not be confused with another event scheduled this fall. Clive Davis Presents: A Tribute to Aretha Franklin, will take place Nov. 14 at Madison Square Garden in New York.
Franklin's body will lie in repose at the Charles H. Wright Museum of African American History in Detroit for public viewing from 9 a.m. – 9 p.m. on August 28-29. A private, invitation-only funeral for family and friends will be held August 31 at Greater Grace Temple in Detroit. Stevie Wonder, Ronald Isley, Faith Hill, Chaka Khan and Jennifer Hudson will be among the performers. Speakers will include former President Bill Clinton, Smokey Robinson and the Rev. Jesse Jackson.
The New York Times reported in its August 23 edition that Franklin died without a will. From that story: "According to Michigan law, the assets of an unmarried person who dies without a will are divided equally among their children. Ms. Franklin had been married twice, but was long since divorced.
"In documents filed with the Oakland County probate court, Ms. Franklin's sons — Clarence, Edward and KeCalf Franklin, and Ted White Jr. — listed themselves as 'interested parties'."
Sabrina V. Garrett Owens, personal representative of the Franklin estate, said in the press release about the musical tribute, "On behalf of the family, thank you to those paying tribute and celebrating the life of Aretha. We are grateful for the tremendous outpouring of love and support we have received from friends, supporters and fans all around the world."

Latest posts by Best Classic Bands Staff
(see all)