The Americana Music Association has announced its newest group of Lifetime Achievement Award recipients. Six honorees will be celebrated during the organization's 15th Annual Honors & Awards show, to be held at Nashville's Ryman Auditorium on September 21. The show will kick off the 17th Annual Americana Music Festival & Conference taking place in Nashville, September 20-25.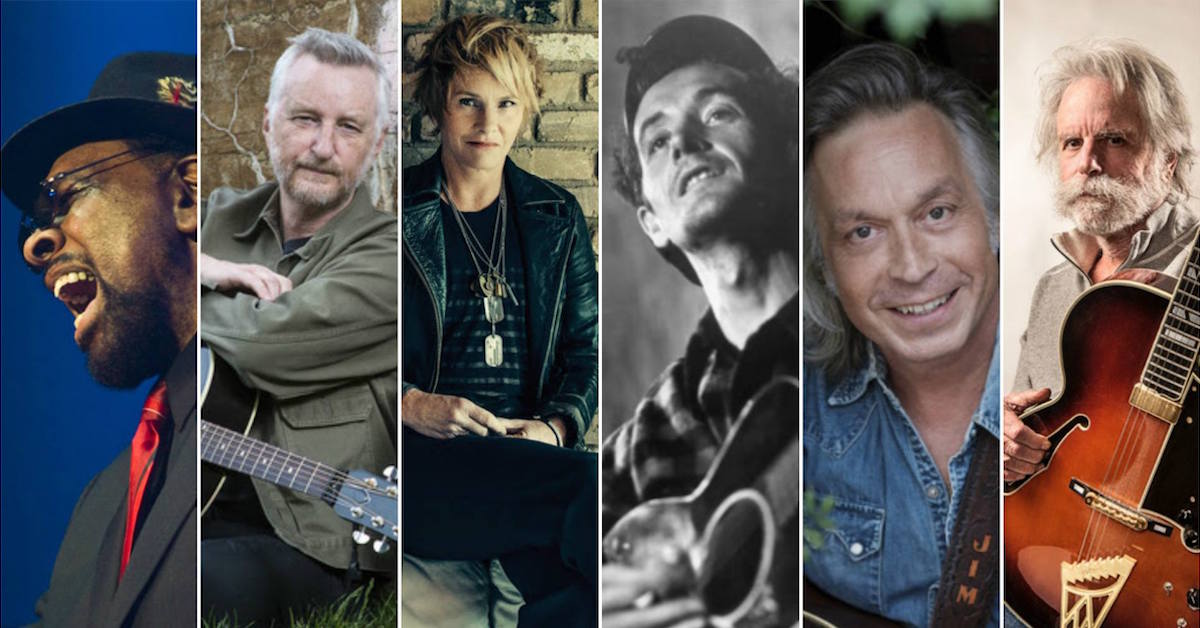 The honorees are the Grateful Dead's Bob Weir, soul great William Bell, English singer-songwriter Billy Bragg, American singer-songwriters Shawn Colvin and Jim Lauderdale, and the iconic Woody Guthrie.
Weir is being honored with a Lifetime Achievement honor in the category of Performer. He is being recognized for his work with the Dead who, the announcement stated, "redefined the relationship between roots music and improvisational rock and jazz, partly thanks to Weir's intelligent rhythm guitar ideas."
Watch Bob Weir and John Mayer perform "Friend of the Devil"
Related: Weir to release new studio album
The Lifetime Achievement Award for Songwriting is being awarded to Bell, who recorded for Stax Records in the 1960s and '70s. He penned songs cut by such diverse artists as Jimi Hendrix, Etta James, Linda Ronstadt and Warren Haynes.
Bragg—this year's recipient of the Spirit of Americana Free Speech Award—"brought a brawler's toughness to the art of the political folk song, competing with the biggest punk rockers of the day for impact and truth-telling," the announcement said.
Colvin, this year's Trailblazer honoree, "[has] been a mainstay of contemporary folk music across three decades," while Lauderdale is this year's WagonMaster recipient, for helping to "define Americana as much as anyone while adding significantly to the larger legacies of the country and bluegrass genres."
Finally, this year's President's Award is posthumously awarded to Guthrie. Said the organization in its press release, "The stuff of American myth and a seeming extension of the work of Mark Twain, Woodrow Wilson Guthrie made himself a national character and commentator before mass media and without becoming a politician. His 'machine,' the acoustic guitar, may not have killed any fascists directly (as promised on the exterior of the instrument) but they certainly put pressure on them during tumultuous years in American and World events. Guthrie directly inspired Bob Dylan, Pete Seeger, Ramblin' Jack Elliott and uncountable others, elevating the protest song to high art. In a career that spanned the 1930s until his death from Huntington's Disease in 1967, Guthrie moved people – to laughter, to tears and to action."

Latest posts by Best Classic Bands Staff
(see all)