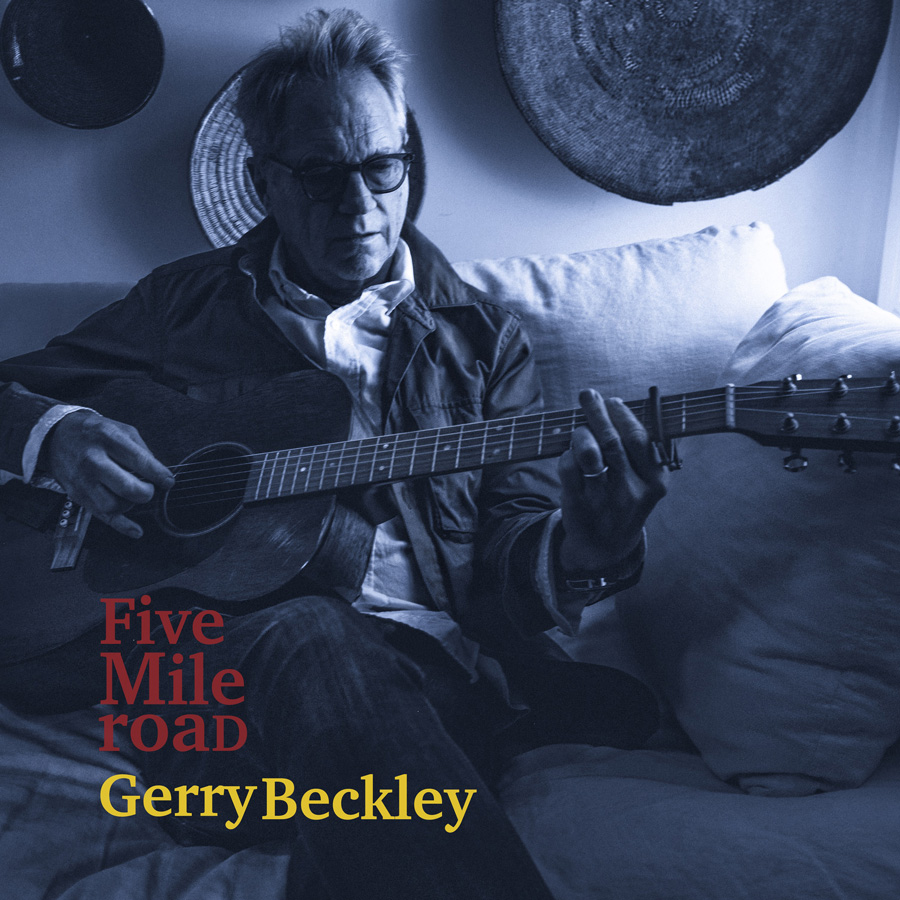 Singer-songwriter Gerry Beckley, the co-founder of the legendary band, America, has released a new solo album, Five Mile Road, on September 20, via Blue Élan Records. (Best Classic Bands was proud to premiere the album's second single, "Home Again.") Listen to the familiar voice of such America hits as "Sister Golden Hair" and "I Need You," below.
Of "Home Again," Beckley told BCB: "'Home Again' is both the oldest and the newest song on the album. It was originally started in the mid 70's but it was never completed until a few weeks before the mastering of this album. The title and thought behind the song has remained true throughout all of these decades."
"I knew that this batch of songs, even the choice of the album's title, was going to be about my journey," says Beckley, who finds himself embracing his past – personally, professionally and creatively – nearly as much as he looks to the future.
Listen to "Home Again"
Beckley, of course, is best known for his nearly 50-year career with America, and their string of six Top 10 singles including a pair of #1's: 1972's "A Horse With No Name" and 1975's "Sister Golden Hair." (Their other big hits include 1972's "I Need You" and "Ventura Highway" and 1974's "Tin Man" and "Lonely People."
Related: "A Horse With No Name was one of the biggest radio hits of 1972
He has also collaborated with a broad range of artists including Carl Wilson, Dan Fogelberg, David Cassidy and John Waters.
In his first offering since his Blue Élan debut, Carousel, Five Mile Road is produced by Beckley and Jeff Larson, with all songs written by Beckley except "Life Lessons," which was written by Gerry and actor/musician Bill Mumy. And while the album also features instrumental assistance from longtime friends that include Mumy, Jason Scheff of Chicago and Rusty Young of Poco, the majority of the backing vocals, acoustic and electric guitars, bass, piano and additional keyboards are all Beckley. As he explains with a laugh, "When I make a solo album, there's a whole lot of 'solo' in there!"
Watch the official lyric video for "Life Lessons"
As Beckley and co-founder Dewey Bunnell continue to tour in celebration of America's 50-year anniversary, he is still in awe of their longevity. "We never flamed out, broke up or hit bottom. Our songs marked a time and place in many people's DNA, and we still work hard to put on a great show. It's mind-blowing, really.
"I would never want to give the impression that Dewey and I are anything less than astounded by it all," Beckley says.
America's golden anniversary – the pair formed the group with Dan Peek in 1970 – is also being celebrated with extensive collections from longtime labels, Warner Bros. Records and Capitol Records. Peek passed in 2011.
America have dates scheduled well into 2020. Tickets are available here.
Watch the lyric video for "Calling," from Beckley's new album
Listen to the title track

Latest posts by Best Classic Bands Staff
(see all)