Allman Brothers Band's 'Down in Texas '71': Review
by Jeff Burger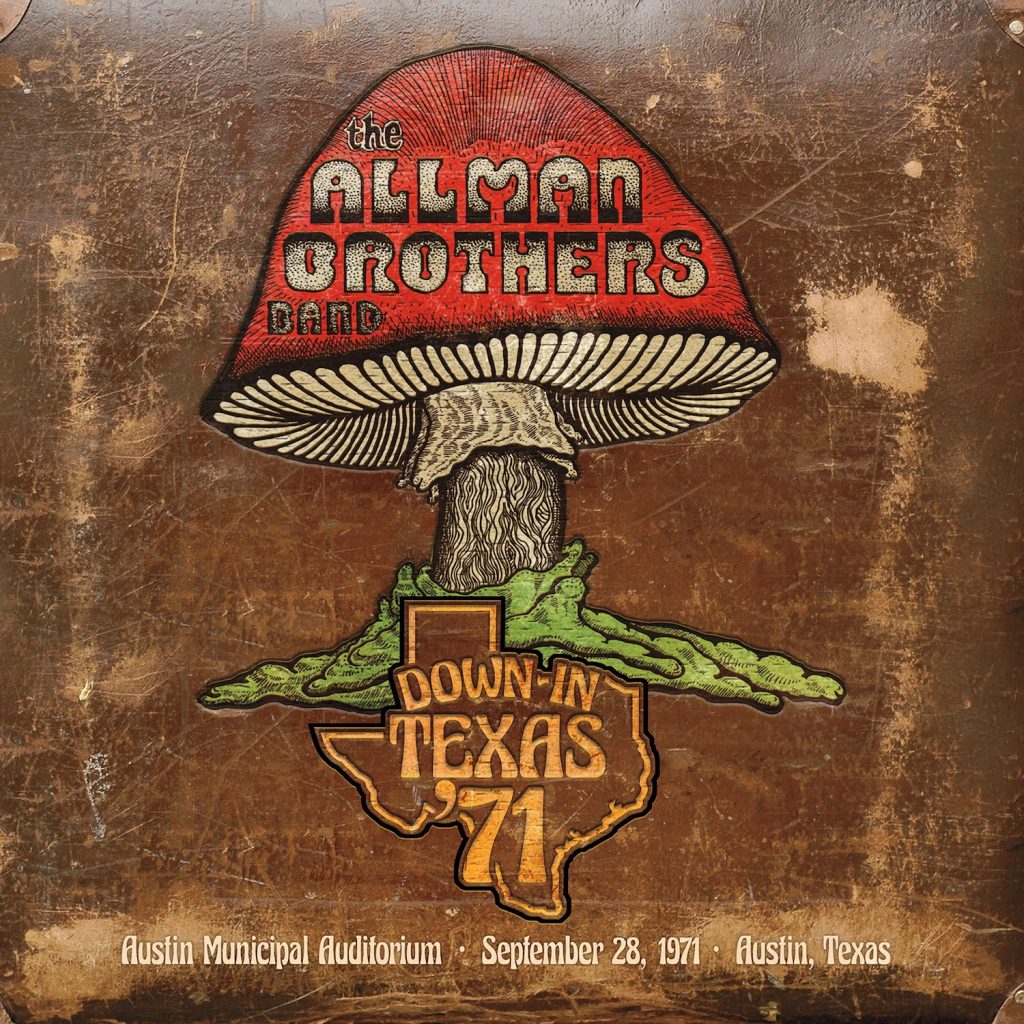 If you're looking for concert material from the Allman Brothers Band's classic original lineup, your first purchase should unquestionably be one of the expanded versions of 1971's At Fillmore East. The fantastic The Fillmore Concerts, which came out in 1992, would be an excellent choice, though if you want to really dig in, you can opt for 2014's six-disc The 1971 Fillmore East Recordings, which delivers five complete shows.
After that, the pickings get slim—which isn't surprising, since the original band's peak period lasted only about two years. Still, additional material from that time has trickled out. Last year, for example, saw the release of The Final Note, which features the group's last known recording with Duane Allman but offers disappointing audio quality because it was recorded by a kid in the audience with a handheld cassette machine.
Related: Gregg Allman's Fillmore East secret
Now comes Down in Texas '71, which features an hour of music and has more to recommend it, despite a couple of caveats. The first is that you can find versions of every one of its songs on the well-recorded Fillmore releases. The second is that while the sound quality is decidedly superior to that on The Final Note, it's less than pristine: there are occasional moments of distortion and dropouts and other flaws. For example, the recording of the first track starts after the music is already underway.
Listen to "One Way Out" from Down in Texas '71
The audio is generally quite listenable, however, and the jazz-inflected rock guitar pyrotechnics here are just as spectacular as those on the Fillmore albums. So, if you're hungry for more after digesting those recordings, this set is worth a look. Its program includes three of the band's best-known originals—"Don't Keep Me Wonderin'," "In Memory of Elizabeth Reed" and "Hot 'Lanta"—plus six of its greatest blues covers: Elmore James and Sonny Boy Williamson's "One Way Out," James' "Done Somebody Wrong," T-Bone Walker's "Stormy Monday," Willie Cobbs' "You Don't Love Me," Blind Willie McTell's "Statesboro Blues" and Muddy Waters' "Trouble No More."
Listen to "In Memory of Elizabeth Reed" from Down in Texas '71
Related: What were the top-selling albums of 1971?
And there's a bonus: a 13-minute, June 1971 Houston radio interview with Duane Allman, who died in a motorcycle accident four months later, and Berry Oakley, who, incredibly, lost his life in another motorcycle crash just one year after that—and only three blocks from where Duane met his fate. As Down in Texas '71 will remind you, those deaths, and the demise of the original Allman Brothers Band, represent an incalculably huge loss to the music world.
Listen to "Hot 'Lanta" from the Texas set
Latest posts by Jeff Burger
(see all)