The date was March 26, 1969; the location was Jacksonville, Fla. The participants were Duane Allman, Gregg Allman, Berry Oakley, Jai Johanny "Jaimoe" Johanson, Butch Trucks, and Dickey Betts.
The momentous event was the first-ever rehearsal of one of the greatest American rock bands of all time, The Allman Brothers Band.
Today, only two of them are still with us: Betts and Jaimoe. The offspring of three of the founders—Gregg's son Devon Allman, Dickey's son Duane Betts and Berry Duane Oakley (the names of the last two pay homage to the first member of the ABB to fall)—now have a band of their own, keeping the sound and spirit alive.
Watch the Dickey Betts Band perform "Jessica" at NYC's Beacon Theatre in 2018
In an article published in today's Herald Tribune in Sarasota, Fla., where he resides, Dickey Betts reflected. He started by explaining that he nearly became another casualty last September, when he required brain surgery. "Two weeks before I went on the road I had a stroke," Betts 75, told the newspaper. "It was a mild stroke, thank God, but it did impair my right hand some. I went and did those shows and then about halfway through those I was washing my Labrador and she yanked me into the steps trying to get back in the house. I had to have brain surgery so I had to cancel my remaining dates. I don't know if I'm even going to go back out this year. It's not very exciting but it's the truth."
Related: A previously unpublished interview with Gregg Allman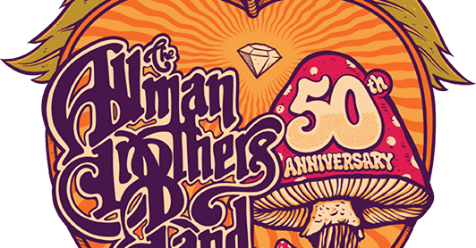 Whether he returns to the road this year or not, Betts has already proven that he has no intention of being idle. Last New Year's Eve, he made a surprise appearance with the Devon Allman Project featuring Duane Betts at the Grand Opera House in Macon, Ga. Dickey Betts enjoyed the performance from the wings of the stage and then came on to play on the Allman Brothers Band classic "In Memory of Elizabeth Reed" with the band.
The rest of the lengthy Herald Tribune article, available here, runs through the history of the Allmans and the aftermath of Betts' 2000 departure from the band. His career since has been off and on, depending on health issues and other factors.
In other Allman Brothers Band news, beginning tonight (March 26) SiriusXM 's JamOn will premiere an archival recording from 1971, as part of a broadcast hosted by former ABB guitarist Warren Haynes and his wife, Stef Scamardo. The show was recorded with the original lineup at the Fillmore West and will also be released as an album later this year.
Watch a 1970 performance of "Whipping Post" at Fillmore East

Latest posts by Best Classic Bands Staff
(see all)