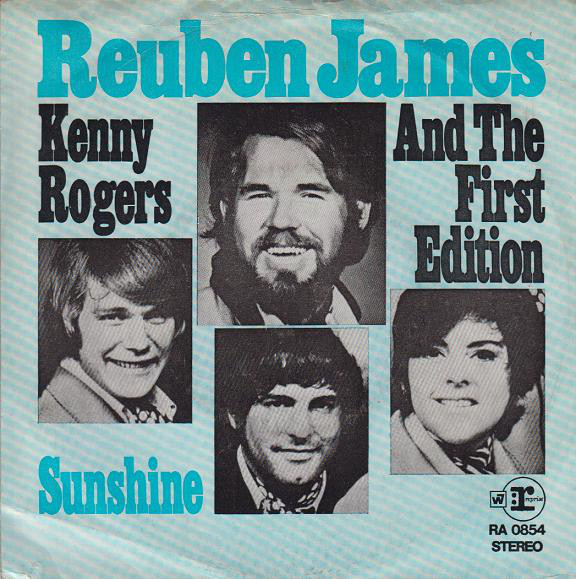 Songwriter and country musician Alex Harvey, whose hit compositions included Tanya Tucker's "Delta Dawn" and Kenny Rogers and the First Edition's "Reuben James," died April 4, according a social media post by his wife. She wrote, "I do not have the strength, nor the desire to take/return calls, emails or have visitors, as I am beyond wrecked…my sweet baby, my love, my Preshus, my Alex, has gone on to the mansion in the sky late this afternoon ~ Mrs. Alexander Harvey."
Alex Harvey, who was also an actor (and is not to be confused with the British blues-rock artist of the same name), was 73. No cause or place of death were given.
Tucker, who began her career in 1972 with "Delta Dawn," which rose to #6 on the Billboard country singles chart, posted, "'Delta Dawn' started everything off for me and has kept me going ever since. I thank God for him, his song, my life, my career and my fans—as I find myself grateful and thankful knowing my life would have been so different without the iconic 'Delta Dawn' and her creator Alex Harvey."
Watch Tanya Tucker and Brandi Carlile perform "Delta Dawn"
The Tucker recording of "Delta Dawn" was nominated for a Best Country Song Grammy in 1973; the song was also recorded by Helen Reddy – who scored a #1 pop hit with it in '73 –  Bette Midler, and others.
Harvey was born March 10, 1947, in Haywood County, Tenn. He earned a Master's degree in music and education and began performing and recording under his own name while placing his songs with other artists. Harvey's own debut album was a self-titled release in 1971 and although he never placed a single or album on the charts under his own name, he ultimately released more than a dozen albums, most recently Heart of the Art in Song in 2018.
Harvey's success came primarily as a songwriter. Rogers recorded a total of 18 songs penned by Harvey, most notably "Reuben James" in 1969, which made the pop top 40.
Related: Rogers died on March 20
Among the many other artists who interpreted Harvey's compositions were Peggy Lee, Anne Murray, Jimmy Buffett, Sammy Davis Jr., Three Dog Night and Billy Ray Cyrus.
Harvey also studied acting and appeared in (among others) a 1982 TV movie, The Long Summer of George Adams, starring James Garner. He also appeared in Gettysburg and Fire Down Below, a film that also featured Levon Helm and Kris Kristofferson, and in several television series, including The Dukes of Hazzard and Dallas
Listen to Harvey's own version of "Delta Dawn"

Latest posts by Best Classic Bands Staff
(see all)